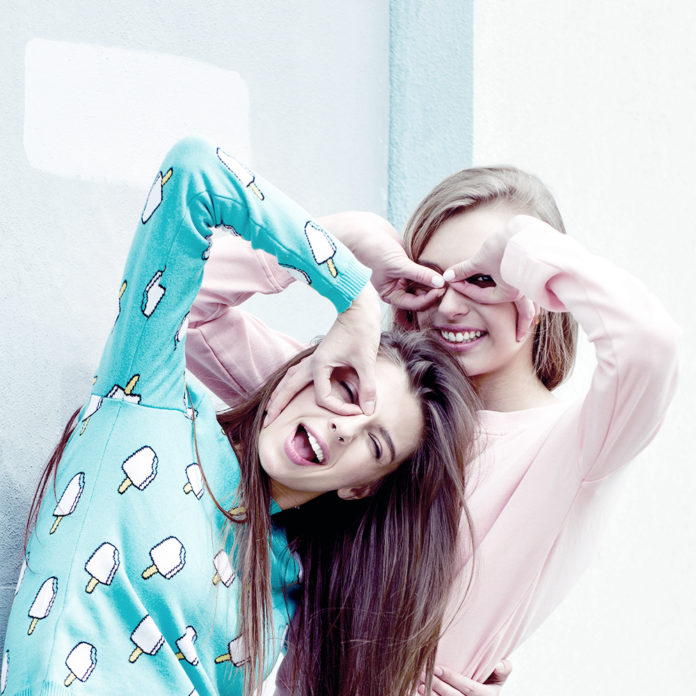 Insert a cute picture of my friends and I,
then post online and hashtag Squad Goals. 
Have you ever seen the hashtag "Squad Goals" being used by others on Instagram and thought to yourself, "what does that mean?" Or maybe you have never really noticed it before… maybe you have no  clue what a hashtag is?
Side note: A hashtag looks like this : # 
Hashtag definition: A word or phrase preceded by a hash sign (#), used on social media sites such as Twitter to identify messages on a specific topic.
Squad Goals Definition: An inspirational term for what you'd like your group of friends to be or accomplish.
I guess you can see where I am going with this post:
Show me your friends and I'll tell you who you are.
DO YOU LIKE YOUR SQUAD?
If you think about your squad, your immediate circle of friends, can you honestly say that you like your squad? The reason I ask is because sometimes we find ourselves in a circle or grouping of friends that we don't necessarily enjoy. This could be for a few reasons: maybe your "friends" are always gossiping about one another, or maybe they are always negative, or maybe they seem to shut you down, along with those around them.
IS IT TIME TO UPGRADE YOUR SQUAD?
If your friendship circle is not adding to your life in positive ways, then maybe it's time to look for friends that will add to your life. Like the famous saying goes: "You become like those you surround yourself with". Your squad will influence the way you think and the way you behave. Do you want positive, inspiring and uplifting friends or do you want negative friends that won't add any value to your life?
SQUAD GOALS TO ASPIRE TO:
Often celebrities will post images of themselves with their friends looking like they are ready for a magazine shoot followed by the "squad goals" phrase. Looking beautiful together may be cute, but ultimately the character and hearts behind the faces is what really counts in the long term.
Maybe it's time to reinvent your squad, or to add some of the following:
Friends that inspire.
Friends that encourage.
Friends that support one another.
Friends that get it.
Friends that will challenge you.
Friends that will be honest with you.
Friends that will remind you of your dreams.
Friends that value you and your time.
Friends that walk beside you in dark times.
Friends that celebrate every success with you.
Friends that love you for who you are.
Friends that laugh and cry with you.
Friends that speak highly of you, especially when you are not around.
Friends that keep your secrets secret.
DO YOU KNOW THE DIRECTION OF YOUR LIFE?
I ask this because when we know where we are headed in life, we tend to know what type of people we want to surround ourselves with. Authentic friendships will always bring the best out of you, and true friends will want to see you succeed in whatever it is you want to do. Therefore, choose wisely when it comes to your squad, and at the same time remember to be a good friend to members of your personal squad.
Do you have questions about Jesus or would like to know more? We would love to connect with you. Just click below to send us your questions!