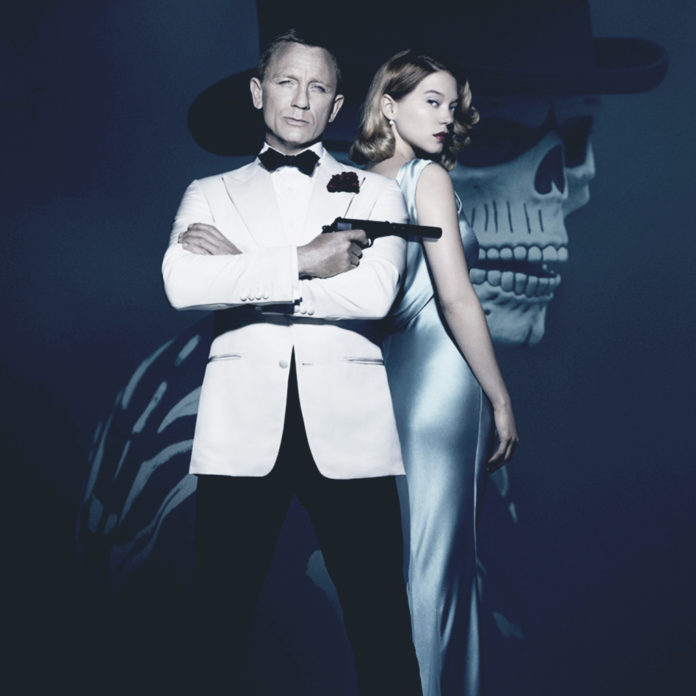 No film brand is as prolific, as defined and as stylistic as James Bond. The new instalment of the franchise – Spectre – continues to entrench this legacy to varying degrees of success. Without giving too much away, here are a few points on what to expect when you go to watch this must-see film.
1. Big budget
This film has some of the most eclectic combinations of locations, fight sequences and explosions. Mexico City, snowy Austria, Tangiers, Rome, the desert of Oujda and (of course) London make for some of the most beautiful location shots ever to exist on film. There are a whole lot of fight sequences – from train brawls to Playstation-like shooting sequences. The explosions also don't disappoint. With a whole building precinct going down in Mexico and the old MI building in London imploding as well. All in all, I can guarantee you will be getting your money's worth.
2. Inspired directing
Sam Mendes has done more than embrace the franchise. After a stylistic floundering in Quantum of Solace, he has been able to help the 007 series swing back with the coup d'état of Skyfall. But after such success, it is quite a challenge to help the audience move forwards towards a new horizon. Examples of the brilliance of the technical filming is the very long and complicated take of Bond in Mexico city. Starting in the busy streets of a parade, entering a hotel, going up an elevator, entering a hotel room, out onto a windowsill, traversing along two rooftops and ending when James pulls his gun. Now that is an effective introduction to the world of Bond – if ever there was. The audience is immediately immersed in the actuality of his world. The film is not a sentimental sojourn back into the life of a somewhat simple character. There is an exhilarating sense of reality that Mendes has achieved with a franchise that could not rely on the girls, gadgets and slogans anymore.
3. New Character for the Characters
There is a new guard of actors – harking back to the original setup. With the new 'M' played by Ralph Feinnes and Moneypenny played by Naomie Harris, there is a fresh take on the old regime. Ben Wishaw's 'Q' also gets more airtime, which is refreshing and executed extremely well! Léa Seydoux is probably one of the most thrilling Bond Girls ever. Her raw beauty and unpredictable air in the film was done with barely enough finesse, but it works well for her character. This being the last Daniel Craig part of the series, there is a whole lot of story to see him off in graceful style. There is once again a metal-weaponed brute, which harkens back to Jaws and earlier characters. Christoph Waltz is convincing but I expected more from him and Andrew Scott – known for his dynamic portrayal of Moriarti in Sherlock – has a hard time portraying a middle-of-the-road turncoat.
4. Deeper Story
If Skyfall was a peek into the history of James Bond's life, Spectre is a definitive shove into his past. The story goes as far as to tie up events from the past four films (all by Daniel Craig) and expose an underlying connection. For the first time ever, we see James Bond's apartment. Two years of his childhood result in the villain's targeted aggression. In every way, Bond gets a whole lot more personal – even slightly emotional when it comes to the new Bond girl in his life.
Fun things to look out for is the crucial role South Africa plays in the turn of events (slightly laughable, but seeing Cape Town feature in a Bond film is something I hope happens again). Sam Smith's meteorically high opening song is extremely effective – the sequence that accompanies it is also a fresh take. All in all this is a good film. A crucial stepping stone for the series and definitely one worth watching!
Do you have questions about Jesus or would like to know more? We would love to connect with you. Just click below to send us your questions!