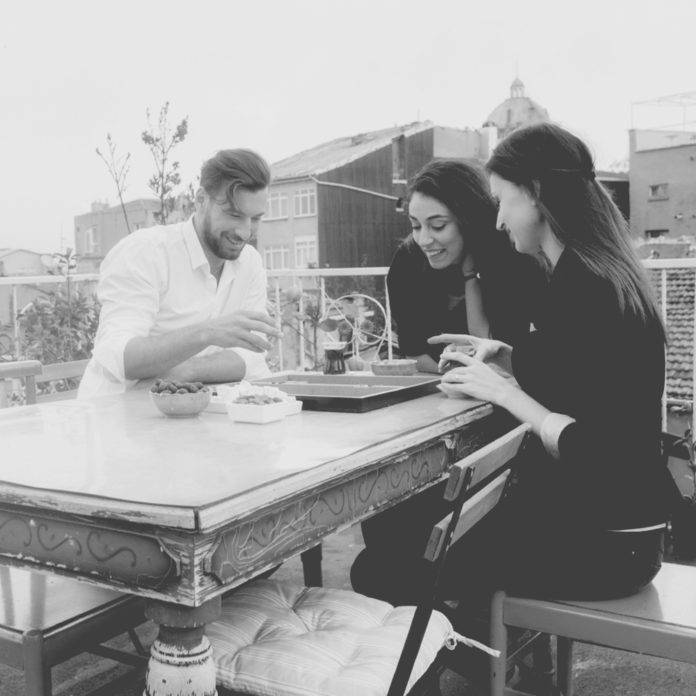 There are two types of people in the world – those who Settlers of Catan, and those who think they play games.
I used to be a big Risk fan. I was fairly decent at Monopoly and chances are I would likely take you down in Scrabble. I was semi decent at Chess and would beat most part-time players like myself and was the self-proclaimed Boggle champion of the world.
Then, sometime in the early 2000s, my friend Stephen taught me a game (which was in German) that changed everything. Called 'Die Siedler von Catan' I realised quite quickly that this was different to anything I had ever played before. Stephen won that first game which I largely put down to me having to believe what he said every time he translated one of the Development cards which are key to the game, but a seed had been sown. It would be a number of years before I encountered that game again, this time in English, and it's more well-known name, 'The Settlers of Catan'.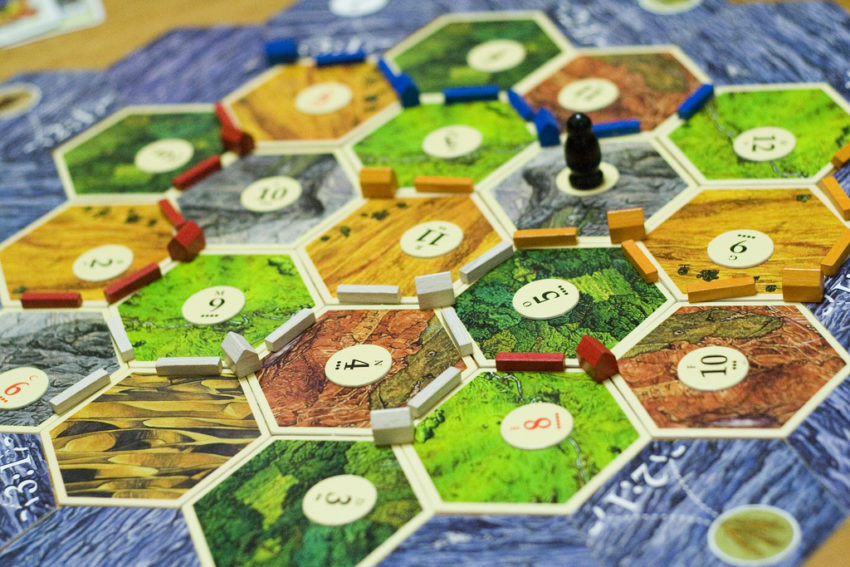 A NEW WAY TO GAME
The big difference that Settlers (as it is known to millions of people around the world) brought to gaming was the introduction of choice. Before Catan, most games had a single purpose – destroy the enemy armies, bankrupt the opposition, find out who committed the crime. Yet suddenly there were a couple of different ways to win the game, as well as a board that was always different.
The Settlers of Catan board is made up of a series of hexagonal shaped pieces of cardboard displaying one of the five resources – wheat, stone, brick, sheep and ore. Every game these are shuffled and then randomly put in the board formation to create the board you play on. A series of numbers is placed on each resource which relates to dice throw. And so no two boards look the same which means that your strategy has to adapt depending on the setup of the board.
During any one game there are a number of different strategies you can pursue in order to win and the game has a number of expansion packs which add a whole new dimension to the original game.
SO MANY OPTIONS
Settlers of Catan proved to be a 'gateway drug' for me to a world of new and exciting games, with each year producing more.
From the popular Carcassonne where the game consists of adding cardboard block pieces to build the board as you play, to similar resource-gathering games such as Stone Age or Puerto Rico, to much more complex multi-faceted games such as Terra Mystica and Tzolk'in (see below) which is a complicated looking game that is played on a series of interconnected gears and based on the Mayan calendar, there is something for everyone of all ages and levels of skill and strategy.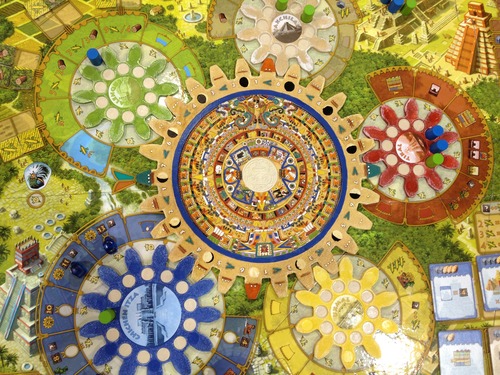 South Africa is fast following in the Footsteps of America as more and more local Board Games stores (like Wizards or Quantum Gaming in Cape Town) set apart evenings when the public is invited to come and try out new games to see if they are to your liking.
With most decent games setting you back a good R750 to R1500 and beyond, it helps to be really sure of what you want to buy, as well as making friends with others who own some of the other games you enjoy. It is not uncommon for a Whatsapp message to be sent out during the week calling all game players together for an evening of strategy, adrenalin and some serious fun.
TIME TO MAKE THAT JUMP
The point is that gaming has gone to a whole new exciting place and you do not want to be left behind. Finding a friend who is Settlers of Catan savvy is an easy way to dip your foot into this new pool of adventurous gaming as a basic understanding of Settlers will help ease you into most of the new types of games around today.
Another aspect that has changed, I believe, with this new type of gaming is that playing board games has become a bit more of an event. An opportunity to bring a bunch of mates together and really hang out.
MAKE GOOD CHOICES
One thing that Settlers of Catan and the games that have followed have brought to gaming, and to life, is the focus they help give to reasoning. Looking at a bunch of possibilities and choosing what you think is the best one based on circumstances, strategy and also the strategy of those playing alongside you. Which, if you think about it, are important life lessons.
There are valuable skills that I have learnt playing a series of different games against a variety of opposition. And I have no doubt these spill over into every day life.
So if you are ready to move to another stage of life in your gaming,  why not write the words, 'Settlers of Catan?' in the status line of one of your social medias and see who will come out of the woodwork to help you out. You might be surprised.
Do you have questions about Jesus or would like to know more? We would love to connect with you. Just click below to send us your questions!