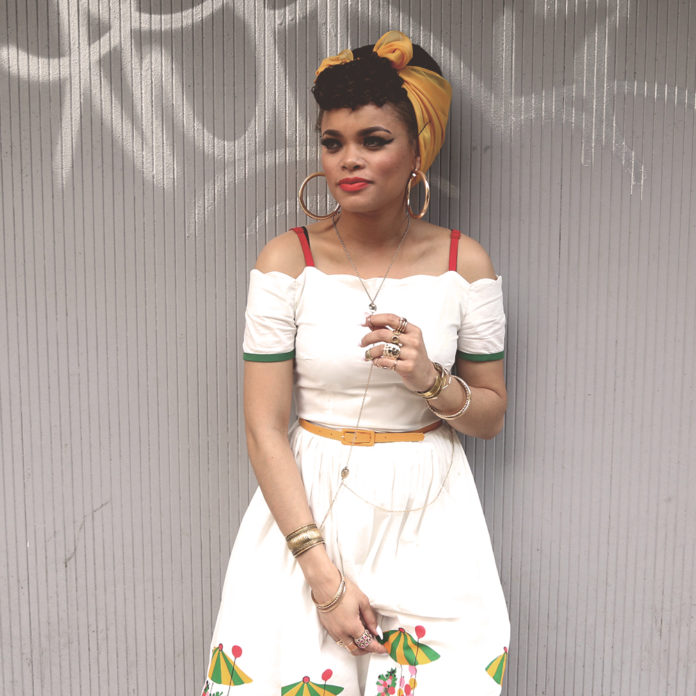 Andra Day is one of those breakout artists who seems to have been around forever. And she has. Before 2015 there is not much to be found about her other than that she attended music school and was discovered on YouTube. But by the time she dropped her debut album in August, the world was very familiar with her inspirational song Rise Up, which featured on multiple online platforms and almost every major television talkshow. The media storm didn't end there – with her performing at the Grammy Awards with Ellie Goulding, and her debut album being nominated twice. In six months, Day has gone from unknown singer-songwriter to a performer that holds her own when performing alongside veterans like Stevie Wonder and Bonnie Rait.
One of the most respected film directors – M. Night Shyamalan – directed the music video for her breakout single Rise Up. Check it out below:
This kind of drastic "rise" to success may seem more like a fairytale than real life, but if you let Andra Day's music have any say you will hear the journey that she has been on. At 31, she has been in the industry for over 10 years. She would probably have been justified in giving up after that long. But she stuck at it. I definitely can identify with working hard – consistently doing my best and not seeing the results straight away. But I know that there is purpose and reason that far outweighs any sacrifice I am going through today. Hope you're inspired!
Do you have questions about Jesus or would like to know more? We would love to connect with you. Just click below to send us your questions!