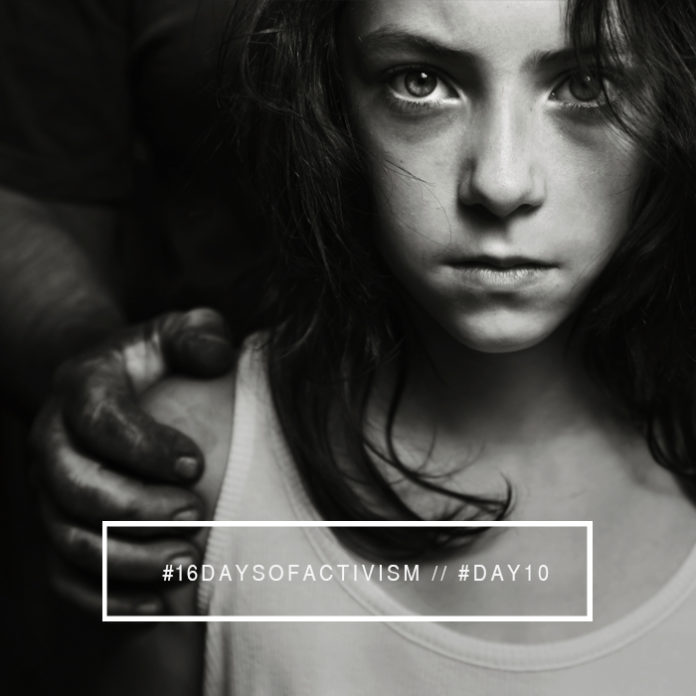 Sometimes parents, especially mothers, feel a sense of helplessness and don't know if they can protect their kids from harm. What can parents do to protect their kids?
Here are some things you can do to help your child or other children you might know if they are experiencing any form of abuse.
1. Be a good example. Respect your family members. Use a courteous tone of voice with them. When children misbehave, let them know that you dislike what they did, not who they are. Don't hit your kids; violence teaches violence. Apologize when you're wrong. Say "I love you" more often. Reward good behavior. 
2. Be a friend. Listen.  Children want someone they know they can rely and talk to. 
3. Praise and encourage them. Mean words can make a child feel worthless, ugly, and unloved, and the hurt can last a lifetime. So be positive. Tell a child you're proud of him/her and why.  Smile. Let them know they are important.
4. Learn more about child abuse and child abuse prevention. Teach others. Plan an adult education program in your church, club, or organization to inform people about children's needs. Open your group's facility to local education programs for parents. 
5. Take action…don't wait for someone else to do it! Arrange for a speaker on child abuse to speak to the community. The more we all know about abuse and neglect, the more we can do to stop it.
6. Organize safety systems for your neighborhood. Arrange for neighbors who are at home most of the day to watch out for children on their way to and from school. Set up "safe houses" where children can go if they feel threatened or afraid. Participate in a telephone network for neighborhood children who are home alone after school and need help, advice, or reassurance.
7. Volunteer. Volunteer your time in a child crisis shelter, parenting support program, drug abuse prevention or treatment program, or shelter for the homeless.
8. Start a resource room. Call your local office of the department that deals with child protection in your country and collect nappies, clothing, toys, books, and formula to help ease the transition for children who must be removed from their homes because of abuse and neglect. Hold a fund raiser to buy school supplies for foster children.
9. Work in a day-care center. Volunteer your time in a day-care center that serves abused and neglected children. Work with your church, club, or organization to form a partnership with a child-care center that serves low-income children.
10. Become a foster parent. It's not an easy job, but the rewards are great when you help a child learn what it feels like to be safe. 
11. Understand which children are most likely to be abused. Although child abuse occurs in all racial, ethnic, cultural, and socio-economic groups, physical abuse and neglect are more likely among people living in poverty. Children who are most likely to be abused are children who are mentally retarded, premature, unwanted, stubborn, inquisitive, demanding, or have a disability.
12.Learn to recognize the signs of abuse. Know the signs of neglect, physical abuse, sexual abuse, and emotional abuse. Know them. 
13. Report suspected child abuse and neglect. Call your local law enforcement authorities if you think a child is being neglected, sexually abused, or physically or emotionally abused. If you suspect it, you must report it. That's the law. Reporting suspected child abuse makes it possible for a family to get help. 
Remember we need to break the silence. If you were a victim of sexual abuse, consider using your personal story to break the silence and reach others about the effects of abuse. 
Do you have questions about Jesus or would like to know more? We would love to connect with you. Just click below to send us your questions!