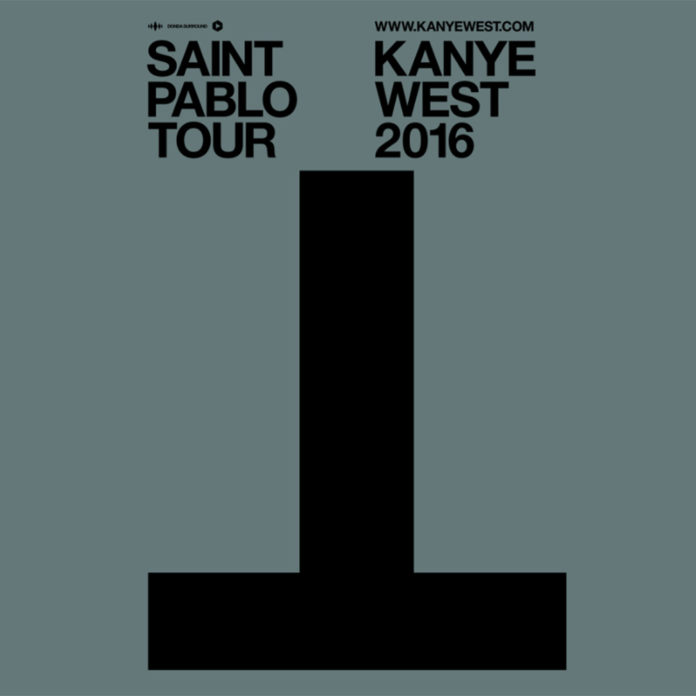 It's finally happening.
Kanye – Yeezy – West is bringing his famous clothing "Life of Pablo" to South Africa.
Yeezy confirmed this in a tweet with a link to his website, showing where he would be opening Pablo pop-stores all over the world: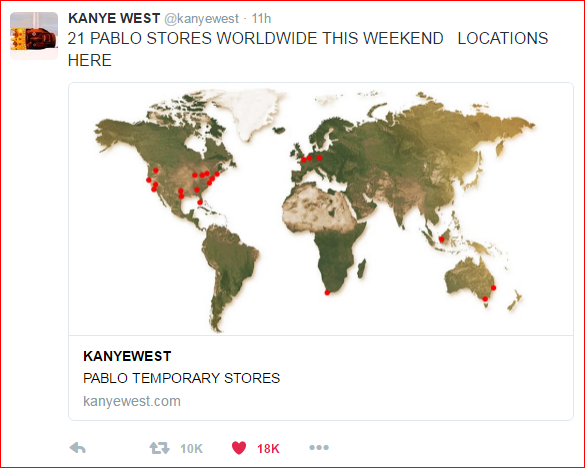 From what we understand, Cape Town, the only Africa location, will be part of those stores.
Kanye has seen massive success in the clothing industry, especially after the release of his latest album, The Life of Pablo.
He later released some merchandise to commemorate the incredible career of NBA legend Kobe Bryant.
West wore the now famous sweater with the words "I feel like Kobe" printed on the front left – to replace the original, "I feel like Pablo" script.
It is believed that Yeezy made $1 million in one weekend after opening a range of pop-ups in New York. The other locations included LA and Paris.
Judging by the online prices of some of the merchandise in the past, it is not going to be cheap. When the "I feel like Kobe" sweaters were up for sale, one was retailing at approximately US$90. Converted into SA Rand, it isn't a walk in the park.
The pop-up in Cape Town perhaps shows some confidence in his South African fans, or it may just be a good way to test the waters.
So, if you're a Kanye merchandise fan, chances are you'll be sitting in a queue for a very long time.
Let us know if you are able to get your hands on some of that stock!
Do you have questions about Jesus or would like to know more? We would love to connect with you. Just click below to send us your questions!