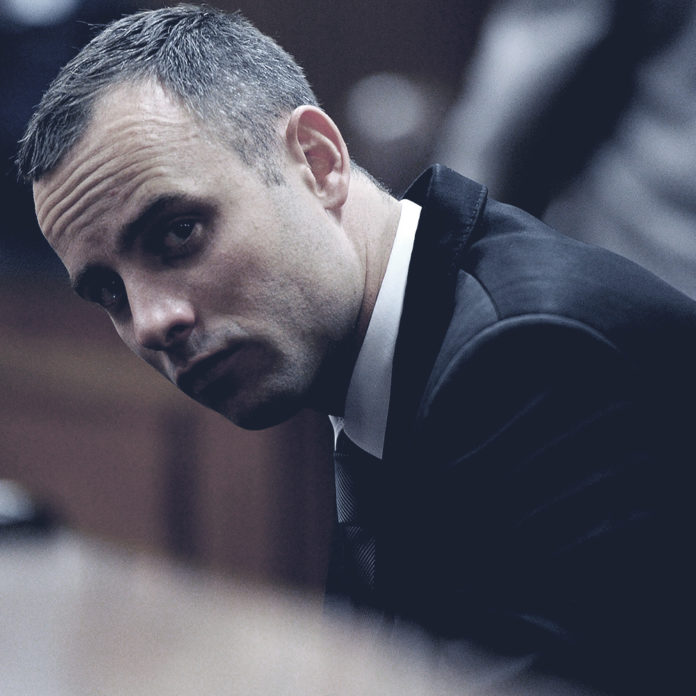 If you're one to keep up with current affairs, you may remember the tragic event which made news headlines the world over in February 2013 – that of a renowned Olympian, Oscar Pistorius who shot and killed his girlfriend, Reeva Steenkamp, in the early hours of Valentine's day in 2013.
During the trial, Pistorius pleaded not guilty to charges of murder and expressed that it was all a terrible accident as he had mistaken Reeva for an intruder. On 21 October 2014, Pistorius was found guilty of involuntary manslaughter and sentenced to 5 years in prison. Fast-forward to this morning, we woke up to the news that Oscar Pistorius has been released from jail. Courtesy of news24, here's the latest news surrounding his release:
Pretoria – Paralympian Oscar Pistorius was released from prison under correctional supervision on Monday night, the Department of Correctional Services said.

"The handling of the actual placement is an operational matter of the local management, and how they handle it is their prerogative," spokesperson Manelisi Wolela said.

"They carry it out in the best interest of all parties concerned, the victims, the offender and the Department of Correctional Services."

It had been expected that Pistorius would only leave the Kgosi Mampuru II prison in Pretoria on Tuesday.

Pistorius's lawyer Brian Webber told The Citizen newspaper that his client was home just after 22:00 on Monday.

"Yes it is true… he is at home already," Webber was quoted as saying.

This was after the correctional services department announced last week that he would be placed under correctional supervision on October 20..

On October 21 last year, Pistorius was sentenced to five years for shooting his girlfriend Reeva Steenkamp dead on Valentine's Day in 2013.

He fired four shots through the locked door of the toilet in his Pretoria home, apparently thinking an intruder was hiding behind it.
This tragedy in which a beautiful young woman lost her life continues to spark debates around the world. Has Oscar Pistorius been released too soon? Has Justice really been served in this matter? What about Reeva's family in all this? So many questions remain unanswered. The saddest thing is that we will never truly know exactly what happened that morning when gunshots were fired. These are moments in which people wish they could take the law in their own hands. But the major lessons for us all in this should be:
To examine our thoughts and weigh our actions before we carry them out because there are things we cannot undo.
To constantly remind ourselves that the choices we make and actions we pose have consequences that affect many other people. It's never just about us.
Thrive to become better people to ourselves, to others and in society.
Don't live in solo mode. Have people you are accountable to and also keep others accountable for their actions. This will protect you from many things.
It doesn't have to take a tragic situation for us to realise that left to ourselves, a human being can be a danger to himself or herself, and to others. We constantly need help, wisdom, support and the best of these three things mentioned come from God. If you'd like to know, click on the banner below.
Do you have questions about Jesus or would like to know more? We would love to connect with you. Just click below to send us your questions!