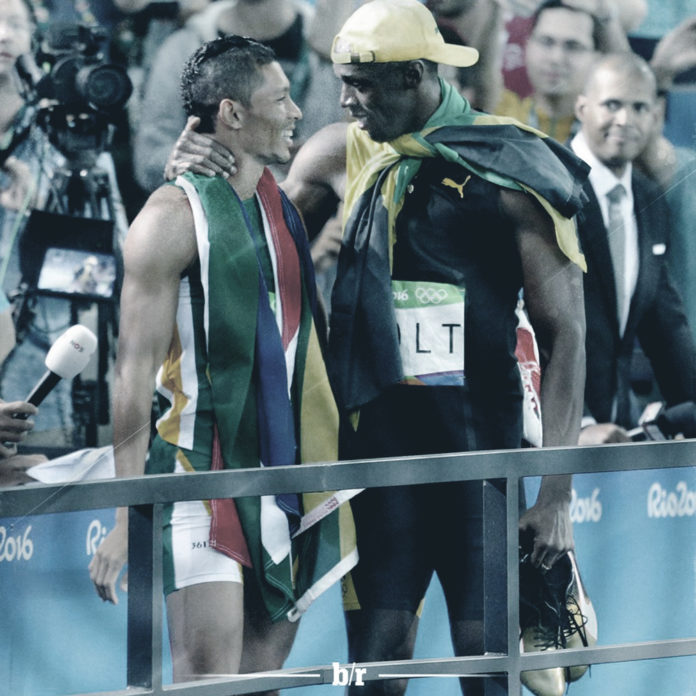 As a sports fan, it is slightly frustrating to be subject to the time difference between Rio, Brazil – where the Olympics are being hosted – and South Africa.
However the few events that I have been able to view have been absolutely spectacular.
On Sunday night (in Rio), 14 August 2016, South African track and field athlete Wayde van Niekerk broke a 17-year-old record and ran the 400 m final in 43.03 seconds. This was was South Africa's first gold – icing on the cake.
In the lead up to the Olympics, Wayde spent some time in the Caribbean, training alongside Usain Bolt.
According to Wayde, Bolt told him he would break the World Record. And after the race, it was Bolt who went up to Wayde to give him the "I told you so", speech.
Wayde's story is made even more beautiful because of his humility.
In the post-race interview, Wayde was quick to deflect attention from himself, giving glory to God and everyone who had been an incredible support to him over the years, including his coach – his great grandmother who is 74. Talk about an above average family.
On the same night, Wayde's now good friend, Bolt, went on to realise part of his dream after attaining his third Olympic Gold medal in the 100m sprint.
"I came out here to prove to the world that I am the greatest, and that's what I did," said a very happy Bolt who eased passed the finish line, to add insult to injury of the struggling sprinters behind him.
Bolt denied his long-time rival, US Sprinter Justin Gatlin – who came second. Between the two, Gatlin had a great start, but Bolt easily regained the lost ground and breezed past his competitors, almost effortlessly, to take the gold with 9.8 seconds.
Bolt now becomes the first person to win three consecutive Olympic 100m titles.
Bolt's goal in these Olympics is to gain the triple-triple – three gold medals in three events, in three consecutive Olympic finals.
So far, he has the 100m title. His bid for triple glory in Rio also includes defending the 200m and 4x100m he won four and eight years ago.If he continues in his current form, there is no reason to doubt that we will indeed continue to see Olympic history in our lifetime!
Do you have questions about Jesus or would like to know more? We would love to connect with you. Just click below to send us your questions!