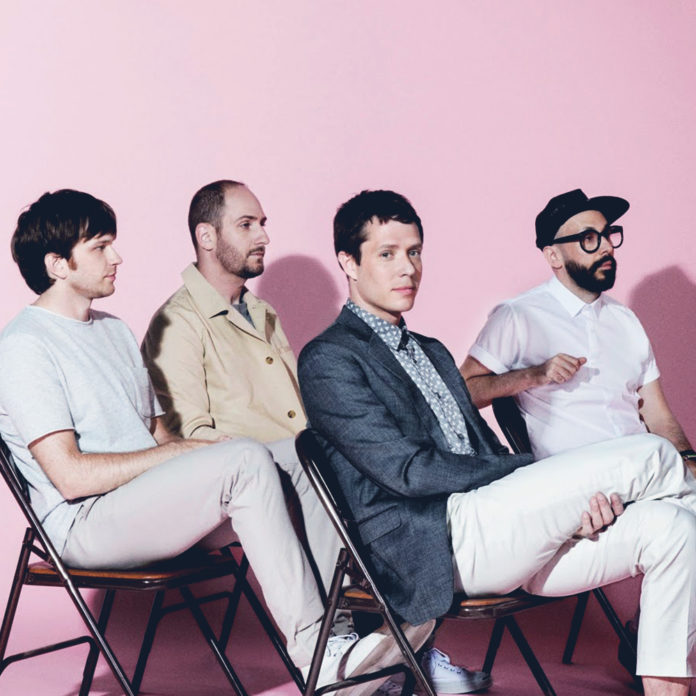 Remember that band that danced on treadmills while singing? You might have seen them do a choreographed sequence at zero gravity with paint… Or maybe the mind bending illusions in their music video ' The Writing's on the Wall' would have made an impression.
OK GO is definitely more well-known for their music videos – their music is a by-product that definitely benefits from it. But as the boundaries of science and possibility have been stretched over the last few years, each visual project has become a celebrated online event.
Their new video is no exception. Shot in normal time it takes 4.2 seconds for everything to happen. When slowed down, however, it takes the duration of the whole song – with each element completely synchronized to the hits of the music. Whether that is strictly executed or slightly modified might be up for debate but, nevertheless, it is an awesome feat of engineering and videography – all captured in a continuous shot.
The wonder and creativity captured in these videos has riveted millions across the world. But all it comes down to a few guys, their imaginations and their willingness to try. No matter where you find yourself, you are made to make a difference in this world. Although the song OK GO used for this project was recorded two years ago, it has surfaced as a publicity campaign to fund and inspire young social activists working on issues such as the global water crisis, educating refugees and renovating libraries.
God knows exactly where your passion and gifts can be used to impact the world around you. He made you with intention and wants you to be fulfilled wherever you find yourself. If you would like to find out more, click on the link below.
Do you have questions about Jesus or would like to know more? We would love to connect with you. Just click below to send us your questions!