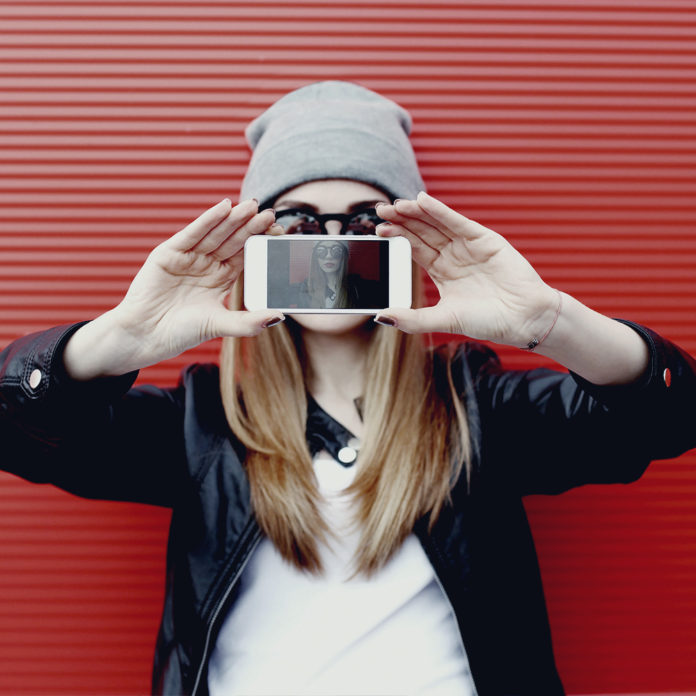 "NOT ANOTHER SELFIE", I whispered under my breath as I was scrolling through one of my social media apps! Lately, I have been seeing way too many selfies, especially coming from the same people with the same poses, but maybe with a different caption. Now, do not get me wrong, I like taking the odd selfie, but I don't take it seriously. It's more for fun, once in a while, and most of the time it may be taken with a friend, or with a family member and it's about capturing the memory rather than capturing the perfect pose.
Selfie defined as:
A photograph that one has taken of oneself, typically one taken with a smartphone or webcam and shared via social media.
The other day I was scrolling through Pinterest, and I had giggle when I saw an image saying: 
"HOW TO TAKE THE PERFECT SELFIE".
I thought it was a meme at first, but when I clicked on it. I was surprised to find out that it was a blog post dedicated to teaching girls how to pose and perfect their selfies. I started reading it, because I still thought it was a joke.
The blog post went on to say:
It's about the lighting, then angle your face properly so that you don't look fat, then put make up on to high light your features so that you don't look bland in your images, then edit your images until it's perfect!
Wow, that sounds a bit time consuming and a bit of an insult to us girls if you ask me!
The reality is, is that we are living in a world that is largely influenced by social media. MTV teen choice awards have a section dedicated to "Choice Selfie Taker", where celebrities who take the most and the best selfies win an award! You will even find notorious magazines writing articles dedicated to the "Top 20 Celebrity Selfies", to famous stars releasing selfie books filled with images that they took of themselves. Selfies have become the norm, especially amongst young people, it seems to be a way of life for them. Some people would not dare to leave the house without their selfie stick, or without posting their daily selfie.
Too many selfies start to give off that sense of; "Look at me!", "No, really look at me, and like this please", "Hey, it's me, I'm still here!" ,"Hey, is anybody out there? Comment please!". Now, please note that I am not judging the selfie generation, I think selfies can be fun if taken with the right spirit behind it. I do worry when selfies become consuming, and when you start finding your worth and beauty through posing for a perfect photo of yourself.
Maybe we need selfie rehab?
QUESTIONS TO ASK OURSELVES
Are we consumed by wanting to post daily selfies? Do we spend hours thinking of how we are going to take the perfect selfie, to the planning of our wardrobe to hair and make up for the perfect selfie? Does it take up most of your thought space? Does it take up most of your day?
Why are we wanting to post the selfie? Do we post our selfies for more likes, for attention and affirmation, or are we just feeling a bit lonely? It's good to ask ourselves these questions, as we get to reflect internally on how we are truly doing on the inside. Please note when I ask these questions, I am asking myself, and checking in with myself too!
 I love this verse in the bible:
I praise you, for I am fearfully and wonderfully made, your works are wonderful.
I know that full well!
Psalm 139:14
Understand that your beauty comes from within, it comes from knowing and believing that you are beautiful in your own unique way! There is no one quite like you! Your beauty is unique, it is wonderful, it is worth celebrating! Next time you take another selfie, have fun celebrating your true beauty without stressing about taking the "perfect posed selfie".
As Audrey Hepburn once said:
The true beauty in a woman is reflected in her soul.
Do you have questions about Jesus or would like to know more? We would love to connect with you. Just click below to send us your questions!