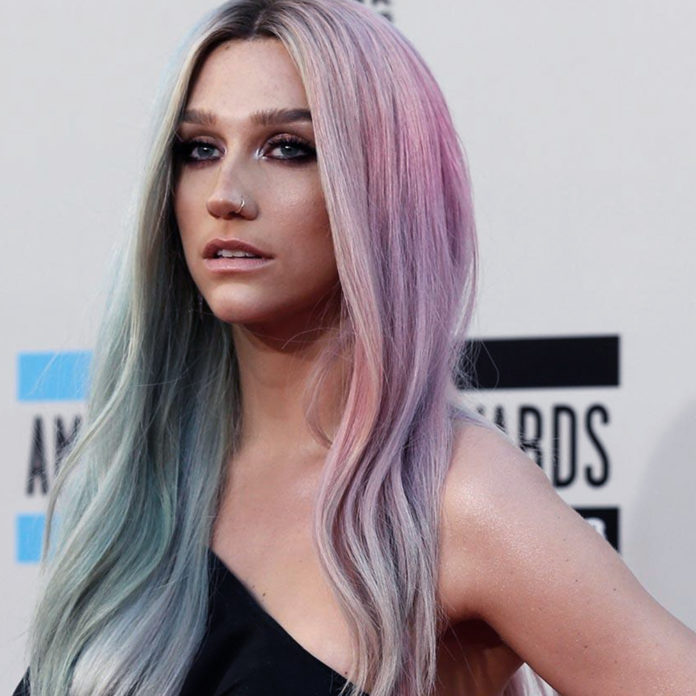 Recently Kesha has emerged from a forced 3 year 'creative hiatus' with new music. I don't know if you are familiar with the controversy around her previous producer who allegedly was extremely possessive and abusive towards the singer – controlling every aspect of her career and refusing to allow her to develop artistically. Whether this is all completely true is inconclusive, but many music industry players spoke out in support of her emancipation from her producer Dr. Luke.
Her new offering is a very clear statement – that this is an artistic and personal rebirth for the pop star, though the iconography used in the music video could possibly be another source of controversy.
Her first single off the upcoming album Rainbow is miles away from her older party anthem tracks like Tick/Tock and Timber. Praying is an angst-filled ballad that directly addresses Kesha's depression and her alleged abuser. It is raw, dramatic and the vocals especially are impressive – carrying a Stevie Nix/Blondie type rock vocal that we haven't heard in a long while.
Kesha definitely knows what she's doing – she went all out in the music video, posing questions around God and hope in an uncomfortably long monologue. Her multiple outfits are over-the-top and pretty jarring when compared to the lyric and music. It portrays a kind of emptiness by highlighting the excessive outward attention brilliantly.
Her inspiration is incredibly religious as well. Her wardrobe includes angel wings, a crown of thorns and crucifixes. The choice of location also alludes to themes of God – Salvation Mountain is a popular landmark with huge colourful murals surrounding God and a large cross at the top of it. There is also a dark 'chapel' scene with benches and candles. The most outright use of imagery, however, is how she walks on water into the sunset at the end.
Check out the video below:
Now I am definitely not one of those people to cry 'illuminati' or any other kind of criticism. When it comes to the artist, I do believe that Kesha is sincerely expressing her 'salvation' and 'born again' ideas. Too many people have jumped to judgment when it comes to these things. It may be uncomfortable for people who have faith to watch, but who is to say what truly has gone on in Kesha's personal life? Maybe this is her way of exploring her own faith. It could be the lifeline that has helped her through her turbulent past.
The one thing that the lyrics do speak to is her desire for whoever needs forgiveness to find it. There is an empathy for her oppressor(s) in the chorus that cannot be ignored. It is extremely visceral, despite the fact that she has two pig-headed men (literally) chasing her throughout the music video.
Behind all the makeup and styling there is a woman who is trying to start over and make her mark on the world. I pray that she does find hope in God along the way.
Do you have questions about Jesus or would like to know more? We would love to connect with you. Just click below to send us your questions!