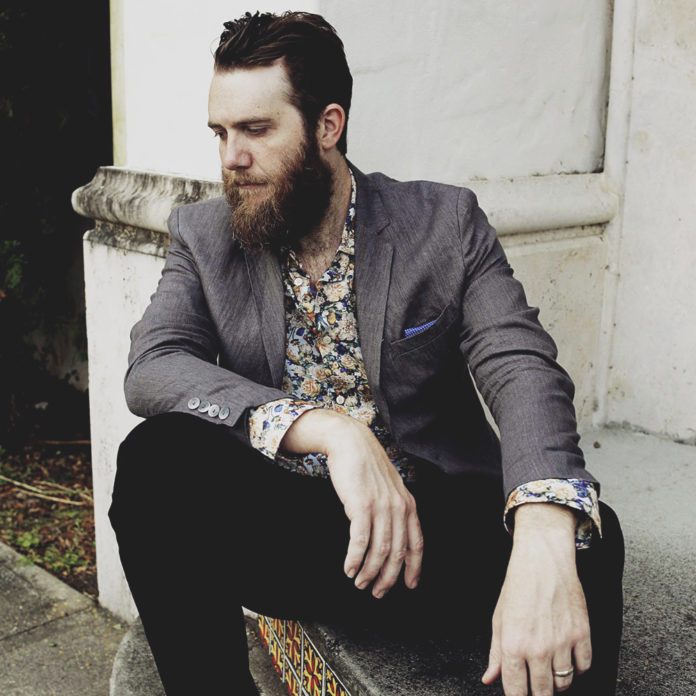 From the heart-rending anthem 'How He Loves' that took the world by storm, through to the simple atmospheric expressionism of  'Future/Past', John Mark McMillan has been a unique figure in the music industry. As an artist that has refused to be categorized – despite his deep Christian conviction and impact – his craft has allowed him to be transcendent.
His new album – Mercury & Lightning – will be dropping in early 2017, but his first two singles have already been released and lean in a very interesting direction. What I have grown to appreciate about McMillan is his ability to use biblical content that highlights our humanity in a truly expressive way – not confining it to the 'traditional' context of praise and worship. If worship is a lifestyle, his music could be the soundtrack.
Unlike modern-day worship that focusses on the corporate and is interested in theological establishment, McMillan writes like the original Psalms – exploring the tensions of humanity within the context of a worldview that embraces God. It connects on a human level emotionally with anyone that might come across his music. It is as if the purpose is to empathise rather than inspire. Collaborations with worship artists, such as Kim Walker Smith, still place him within the Christian context, but don't limit his craft, as it has some others in the industry.
Stylistically, listening to John Mark McMillan also defies direct categorization. There is a definite folk, borderline country feel to some of his earlier tracks, while the experimentation on his Borderland album takes a more atmospheric turn. Judging on the releases of 'No Country' and 'Wilderlove', there seems to be a progression into the Americana, soft rock style while still holding down a folk-like vocal and lyric approach. Check out 'Wilderlove' below.
The only thing he gave the director Jared Hogan is the word 'conflict'. And within the somewhat disjointed and random montage of the video, I think this brief is achieved – whether it be the dancing shirtless old guy or the dog on a light-up dance floor.
When asked about the reference for the song, McMillan spoke about the tension and conflict we encounter as human beings. Some have speculated that the term 'wilderlove' (not a real word in the dictionary) refers to the wilderness carnal love can draw us into – speculating it could be our tendency to get lost in the wastelands of our own desires. Whether that is the true intention will never be truly clear. Judging by McMillan's conversations it is clear that the music, as art, needs to speak for itself; there is no wrong interpretation, as long as people can identify with it.
Taking a look at his second single – released five days ago – there could be a question about commentary on the American election. But at the same time it could be a reference to the indifference of society to the struggles of fellow 'citizens'.
When it comes to knowing Jesus, it is not a logical decision. The concept of having a relationship with a God that is beyond the borders of all we know, yet present in every element of life can be troublesome for many cannot explain. But I know that Jesus cares deeply for us. He brings with him a worldview that needs to be deeply personal before it can be externally expressed. This is where I can appreciate John Mark McMillan's music. It embraces a simple truth that is universal: Life is messy. And God wants to get his hands dirty to help you through it. If you want to know more about him, click on the link below.
Do you have questions about Jesus or would like to know more? We would love to connect with you. Just click below to send us your questions!