Every milestone reached in our lives deserves a celebration. While some are grand and extravagant, some almost go unnoticed yet they are noteworthy milestones all the same, each deserving an etch somewhere in time, whether visible or invisible. I am one who tends to prefer celebrating momentous anything in silent pondering. However, on occasion I have found myself a guest at some revelry or another. At such occasions, I find myself employed, without common consensus or salary of course, as an observer.
Not so long ago while faithfully conducting my self-imposed vocation, I found myself quite intrigued by examining the faces of those present at a friend's birthday 'do'. Some danced with vigour while others, well, the spirits being served had simply sucked the "living spirit" out of them. They either stood by in a stupor or attempted to master the art of walking all over again. Then there were those who like the host of this party, looked like there were thoroughly enjoying themselves. Then of course there were those who get any party started much to the delight of patrons seeking a story or two to tell at the "post mortem" hearing.
Looking around the room, my eyes fell on a few individuals whom, regardless my eyes wandering around the room, seemed to draw me back. A young man, who seemed to have just passed the minimum age restriction for drinking, stared blankly into the space before him. Bottle after bottle he drank as if attempting to drown some invisible obstacle with the hope that he may perhaps be able to swim to the other side of the room were happiness seemed to be a more attainable reality. In the middle of the room were a couple of party starters, with smiles across their faces danced the night away with such precision they would give Beyonce a run for her money. From time to time, one or two of the dancers would stop to look around, as if to ask, "Do you hear me…?" Mustering a smile again, the dancing would soon resume.
As the night wore on, I bumped into a young lady who had been a reveller of note on the dance floor. Though her makeup seemed quite intact given the lighting, the look in her eyes said "the mask is falling…" Just as I was walking away, "What should I do…?" she said. Taken aback by the determination and abandonment in her voice as she spoke, I looked over my shoulder thinking or rather hoping she was addressing someone other than me. "What do you think I should do…?" she repeated, almost pleading through teary eyes.
Giving an answer I thought would suffice, the question gnawed at me all night. As each one of us finally walked away, I noted there were those who walked away bubbling over with joy, genuine smiles thanking the host for a night well spent. While others walked away, heads drooped, very little said as we exchanged our goodbyes. On my mind the questions still lingered…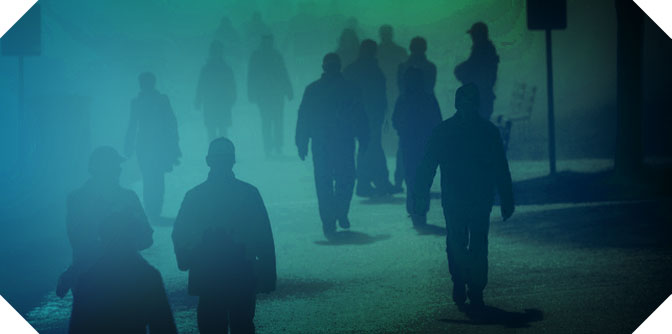 What do you say to a young woman who is doing all she can to land a respectable young man to be by her side for the rest of her days? What do you say to a young woman who would give her all so she may know her worth does not lie in what she can give but in who she is? What do you say to a young man who definition of happiness is found in what he can hardly remember, let alone keep hold of? What do you say to a middle aged man whose life is seemed unfulfilled and is in pursuit of that which can help him redeem lost time?
In years to come, will we walk around as mere shadows of what used to be, laden with unfulfilled dreams because we sought to fulfil them in the wrong places or will we look back at a life well lived?
My hope is that whether male or female, young or old that the story will turn out better than the one told by Tanya Tucker in her hit, "Delta Dawn"
Do you have questions about Jesus or would like to know more? We would love to connect with you. Just click below to send us your questions!