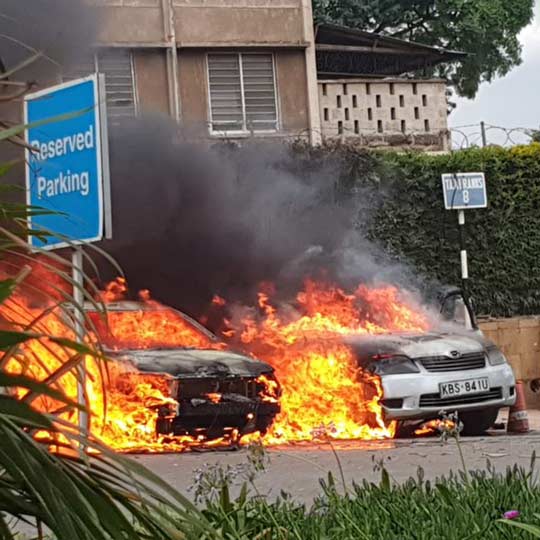 News feeds around the world today are filled with stories about Tuesday's attack in Nairobi, Kenya.
As you have probably heard, a hotel in the Westlands district of the Kenyan capital was attacked by multiple gunmen on Tuesday. According to the BBC, renewed gunfire and explosions were heard early on Wednesday, and a security operation seems to be ongoing.
At this stage, it is hard to determine the official number of casualties, but authorities say as many as 15 people may have been killed.
What we do know is that this is a sensitive and significant time in Kenya. Regardless of what is happening or who is instigating the action, the ultimate authority still belongs to God – and that is why we can come to him in prayer at this moment!
Philippians 4:7 talks about "…the peace of God, which transcends all understanding," guarding our hearts. And this is what we're praying for while this tragic situation is still being resolved:
That God's peace will reign above all!
That those who have been affected by loss will find solace in the arms of Jesus.
That those who perpetrated this act – even if their hearts are filled with evil and malice – will turn to God!
Today we pray for God's peace to reign in Kenya. We pray that God's will would be done. We pray that what the enemy planned for harm, would be the starting point of a new move of God in the heart of Kenyans! Pray with us, and leave your comment of support on this post…
We also know that peace isn't just the absence of uncertainty or tension – true peace is found in knowing Jesus as your Lord and Saviour, and being sure of your future because of your relationship with Him (if you'd like to talk about that, feel free to message our team!).
Do you have questions about Jesus or would like to know more? We would love to connect with you. Just click below to send us your questions!