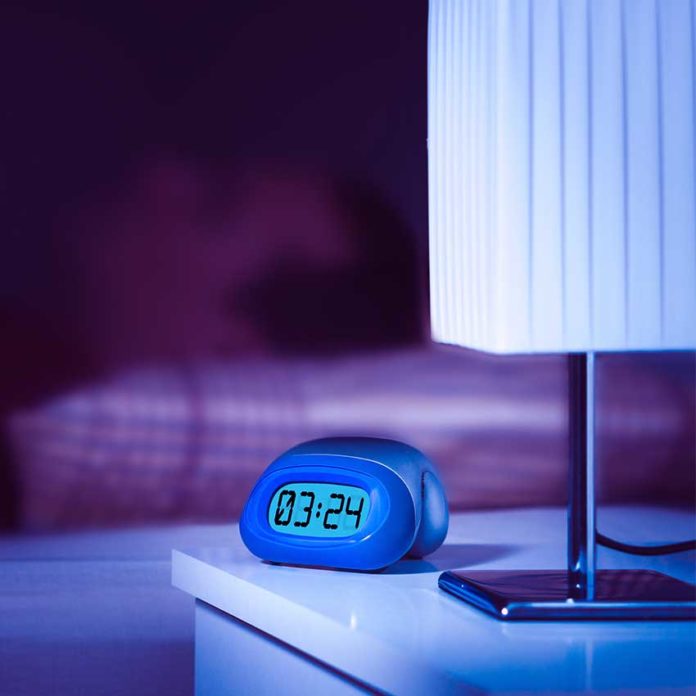 Are you currently struggling to fall asleep?

In the middle of the night you can find yourself restless. Whether you're wrestling with indecision, unable to reconcile the realities you're facing or finding it difficult to switch off from events that you've had to endure; I first want to let you know that you are not alone.

Many of us find ourselves isolated in our own thoughts and stuck in real-time darkness as we wait for rest to somehow arrive.

Whether it has been because I drank too much coffee, or been through a traumatic breakup – the reasons don't matter – I've had to endure confronting one of the scariest and most crucial people I've ever had to deal with: myself.

Right now – as your searching online for some sort of release, I want to encourage you that you are seen, known and loved in this very moment. Whatever is going on, don't believe the lie that you're isolated or forgotten.

Jesus went through sleepless anguish himself – as his closest friends ignorantly fell asleep, he dealt with the anguish and pain of all of humanity. To the point of tears and sweating blood, he endured the hardest and darkest of all nights. The God of all of Heaven and Earth stared all your restlessness, your fears and the consequences of sin in the face – and in a sleepless night he chose to take all of that from you and me, being arrested and beaten before finally dying the death we all fear – so that we can have freedom.

I will forever be grateful for what Jesus did – because in the sleepless, restless moments I can remember the freedom He died for. Jesus promised this freedom when he said, "all you who are tired, come to me and I will give you rest."

The good news is that He wants to do the same for you. Jesus died to give all who believe in Him freedom. Let Him show you that freedom today by choosing Him. Please contact us for any prayer requests or if you just need someone to talk to.

Do you have questions about Jesus or would like to know more? We would love to connect with you. Just click below to send us your questions!