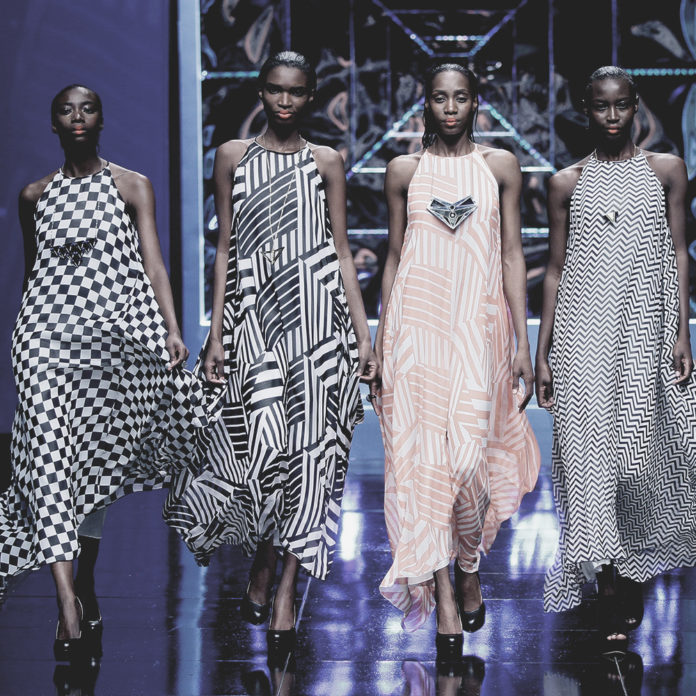 Top-notch South African designers unveil their 2015 spring/summer collections
Luxury vehicle brand Mercedes Benz and African Fashion International (AFI) teamed up once again to bring you the 2015 Cape Town Fashion Week at The Watershed  and North Wharf at The V & A Waterfront from Thursday, 30 July to Saturday, 1 August 2015.
With multiple shows over the three-day period, the festival grants exemplary South African designers – both legends of the past and up-and-coming creatives – a platform to unveil their 2015 spring/summer collections.
"We chose to move Mercedes-Benz Fashion Week Cape Town to the V&A Waterfront to give this landmark event a revitalised perspective against a magnificent setting, placing this premier event at the heart of one of Cape Town's most iconic destinations," says Sizwe Nzimande, group marketing manager of African Fashion International (AFI), organisers of the event.
From firm fashion favourites to emerging artists, the shows feature everything from glamorous garments, ready-to-wear pieces, wedding couture and the latest developments in menswear. Apart from the established names in the business, the annual couture conference affords young designers the opportunity to dazzle audiences with their fresh ideas and share the runway with the elite crew of trendy exhibitors.
In previous years, stalwart designers like David Tlale and Gavin Rajah have wowed fashion-fundis with weirdly wonderful collections and grand displays of chic suits and glam gowns and more. In addition to  the models on the catwalk, attendees are known to be fabulously on-trend and to flaunt their sartorial sense.
Aside from checking out the competition, business savvy fashionistas can also look forward the much-anticipated conference where speakers give budding designers business advice and tips on how to stay relevant.
This year, fashion enthusiasts can see home-grown designers take to the stage, with inspiring labels featuring the latest in trendsetting runway style.  Menswear make Goose Homme was there, a trend-focused brand inspired by Italian culture and infused with a vibrant colour palette reflecting African heritage.  Award-winning duo, KLUK/CGDT also showcased their 2015 collection and are known for their elegant design ethos paired with quality fabrics.  Audiences can also see top-notch designer Leigh Schubert's Asian-inspired collection with striking graphics and sharp shapes – so be sure to book tickets or miss out on exceptional local design.
Content by www.capetownmagazine.com
Do you have questions about Jesus or would like to know more? We would love to connect with you. Just click below to send us your questions!