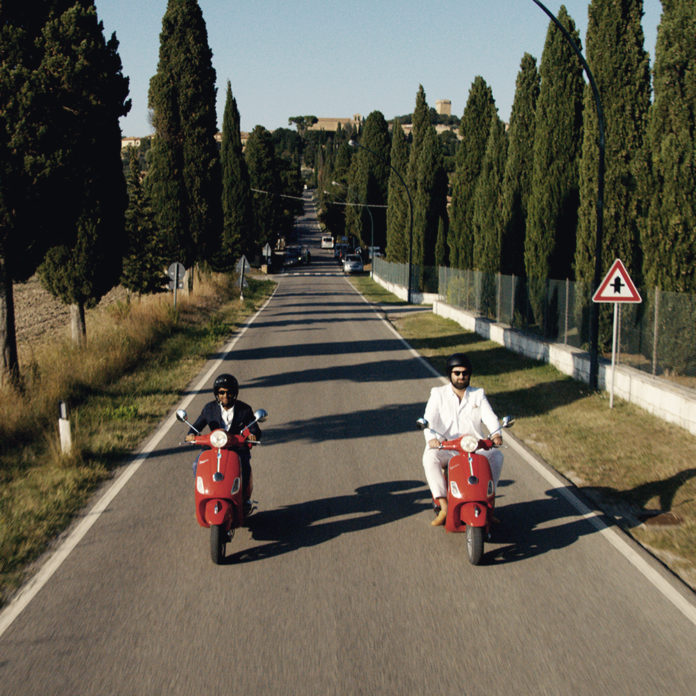 Master of None season two is finally here – and it is everything!
Aziz Ansari and his team have taken this series to a new level. In fact, it would be remiss if they failed to produce a third, fourth and so on, after this.
Season Two picks up with Dev – played by Ansari – in Italy, where he pursues his passion for pasta, wine and other cuisine while trying to get over his heartbreak.
The first few episodes are actually shot in Italy. The beautifully cobbled streets, the bicycles and the quaint coffee shops, are the perfect backdrop for the young adult trying to find love, heal from heartache, meet new people and redefine his future.
Dev eventually makes his way back to New York, where his journey continues.
.@MasterofNone Season 2 is finally here! Watch it this weekend. Thanks for everything. Enjoy. pic.twitter.com/smK18T34vi

— Aziz Ansari (@azizansari) May 13, 2017
Master of None season one was exceptional, but season two is really the next level.
This time, they have used music as such a powerful tool in conveying so much emotion.
And in other scenes, there is no music or sound for that matter – the audience is just left to 'feel' for themselves by the actions of the characters at play.
We are going to go out on a limb and say, Master of None Season Two is currently some of the best television of 2017.
It is going to take a lot to unseat Aziz Ansari and his gang from that throne.
This season does well to continue with key themes that formed part of the pilot season – race, religion, gender, family and love as the central theme that holds it all together.
It is almost impossible to watch it and not feel some form of emotion. It feels like a millennial is making television for millennials and they are connecting with it – I know I did.
Give it a try, you won't be disappointed.
The show is currently out on Netflix – where you can also find Ansari's other Netflix comedy specials.
Do you have questions about Jesus or would like to know more? We would love to connect with you. Just click below to send us your questions!