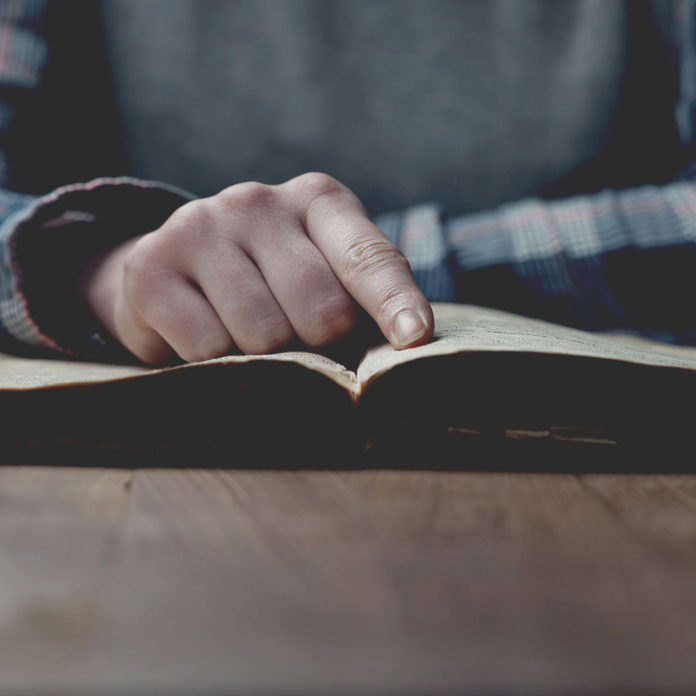 I have been a regular Bible reading Christian for around 12 years now. Growing up in church, I also know pretty much every Bible story ever printed for felt boards (thank you Jesus those days are over). Yet even with most of my life consisting of themes that have come from the Bible, I don't think I am near to understanding how to read the Bible.
You might have never read the Bible. You may be trying start. You may have given up. I think the first thing to establish to understand why it is an essential part of growing spiritually.
The Bible is referred to as the Word of God. It is a book written by many authors that places God in the context of culture, history and society. It is a complex, endlessly multifaceted book that reveals the character of God and his heart for all humanity. It is a love letter to the rejected. A manifesto for the searching. An epic story for the bored. A lifeline for the hopeless and a stumbling block for the proud.
With broad strokes the Bible highlights God's sovereignty, as well as his desire to connect with us. To those who are just picking up this book for the first time, I would encourage you to dive in whole-heartedly. Choose to decide that everything written is probable. Entertain the concept of it being the whole truth. In this way you will be able to read without resignation. To begin filtering things before truly understanding the broader context of the text would result in some well-justified confusion. But if you consciously embrace it and then work backwards through the troubling or confusing aspects, I believe you will have a greater chance of understanding what the Bible is all about.
Where to start.
Some would say Genesis. It definitely sets up the timeline. Once again, if you begin questioning the authenticity of the authorship too early you will not be able to embrace the message that the words contain. Read it like a story. See what you can get out of it. I believe you will be able to find a whole lot of revelation regardless.
Some say Matthew. As the first book of the Gospel, Matthew is a solid version of the lifetime of Jesus. It gives a broad perspective and highlights important moments. If you want a basic context of what happened, then Matthew is a great place to start.
I would say Mark. This book is all about what Jesus didand less about what he said. It helped me connect with the humanity of Jesus. I was able to picture the man that came to save the world and identify with 'how he lived' instead of getting caught up in the confusion of 'what he said' sometimes.
Some would say Psalms. If you want to know the nature of God and how he applies to you personally, then Psalms is a very intimate account of who God is. Combined with the New Testament, this is an extremely powerful perspective.
Books that may be a bit rough to start with:
Jeremiah. Depressing and filled with conflict, this book is very intense. If you understand the historic context and look for the redemptive parallels in the gospels, it will be powerful but you need to have some considerable fortitude to get through this one.
Revelations. Written as a vision from God, this book is very abstract and could be seen as dangerous to someone who has not established what they believe about God already.
However, I believe any part of the Bible can speak to you. It is a living, breathing version of God when applied to your day every day. If you are looking for answers to the problems you are facing; if you want to get to know the God that is alive and cares about you; if you want to understand your purpose and have perspective on what God has been up to – the Bible is the best place to start. It will never be a book you can read through and then put down. It is meant to be mulled over and studied for life – and believe me, there is more revelation in there than you could ever use.
Just dry reading might be advantageous, but the words truly come alive when you have a personal relationship with Jesus. It is the fuel for your faith, but there needs to be a 'spark' – an initial moment where you meet your creator and put your trust in him. If you want to truly witness the power of the Word of God, click on the link below.
Do you have questions about Jesus or would like to know more? We would love to connect with you. Just click below to send us your questions!