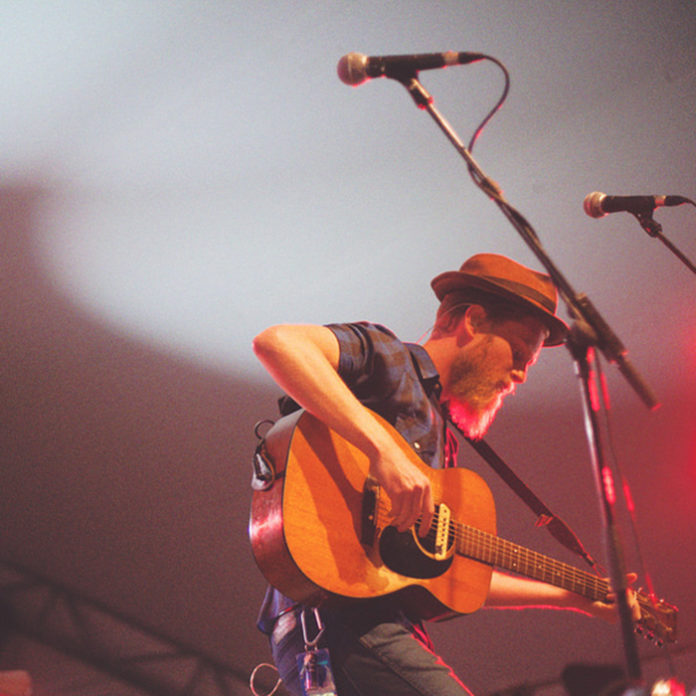 On the 4th of December 2014, we got to experience the amazing sweet sweet sounds of none other than The Lumineers live in Cape Town. The Lumineers are a folk rock band, based in Denver, Colorado. The two founding members and songwriters of the Lumineers are Wesley Schultz (lead vocals, guitar) and Jeremiah Fraites (drums, percussion). Schultz and Fraites began writing and performing together in New Jersey in 2005. Neyla Pekarek (cello, vocals) joined the band in 2010. Stelth Ulvang (piano), and Ben Wahamaki (bass), joined the band as full-time members in 2012. The band's self-titled debut album was released on Dualtone Records on April 3, 2012, eventually peaking at number 2 on the Billboard 200 chart in January 2013. As of December 2013, their debut album has been certified Platinum in the US and Ireland, with Gold certifications in the UK, Australia and Canada.
Their performance at Cape Town's finest venue, Kirstenbosch Botanical Gardens, was the perfect setting for a 5000 people strong sold out concert.
The opening act was none other than South African-based band Majozi, who couldn't have done a better job opening the show and warming the crowd up for The Lumineers. It was great music all round but the real reason behind 1Africa being at the show was, of course, THE PEOPLE. We got to hang out, take tons of pics and make people smile (what we do best)! So "go find yourself" and feel free to browse around the site and get to know "us" a little better as well.
Till next time.
The 1Africa crew.
[flickr_set id="72157649269450588″]
Do you have questions about Jesus or would like to know more? We would love to connect with you. Just click below to send us your questions!