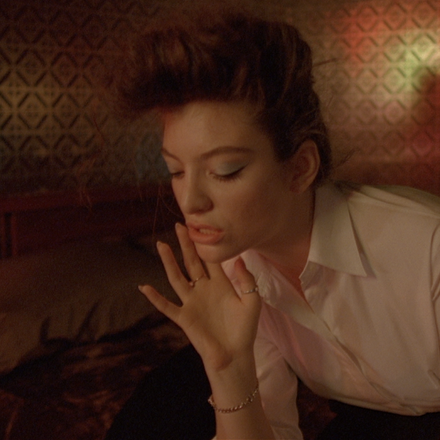 We've been waiting for Lorde's brand new music video to drop and it is finally here! This will have Lorde and The Hunger Games fans tripping over their Buscemi's and to make it even better it's on her 18th Birthday as well! HAPPY BIRTHDAY, Lorde! So here it is, Lorde's brand new music video for 'Yellow Flicker Beat.'
They used to shout my name, now they whisper it…
The song has been out since September 29th and the wait for her video has been excruciatingly long for some, knowing that her music comes alive when you can those eyes!  Yellow Flicker Beat is also the song featured on The Hungergames: Mockingjay's official trailer.
People talk to me and all the voices just burn holes…
For fans of The Hunger Games books and movies; November 21st sees the release of The Hunger Games: Mockingjay – Part 1, and Lorde was the curator of the entire soundtrack.  Yellow Flicker Beat will be on there as well as a few other Lorde tracks and today's video release is the cherry on the top of Mondays' release of the Chemical Brothers and Miguel's contribution 'This is not a game' that adds to the star-studded track list.  14 tracks in all are on the Mockingjay – Part 1 list, including appearances by Charli XCX, Pusha T, Q-TIp, Tinashé and Bat for Lashes. You have to check out the track, 'Flicker' that Kanye West reworked.  Could it just be a Yeezy-fied version of Yellow Flicker Beat?  You tell us!
Do you have questions about Jesus or would like to know more? We would love to connect with you. Just click below to send us your questions!