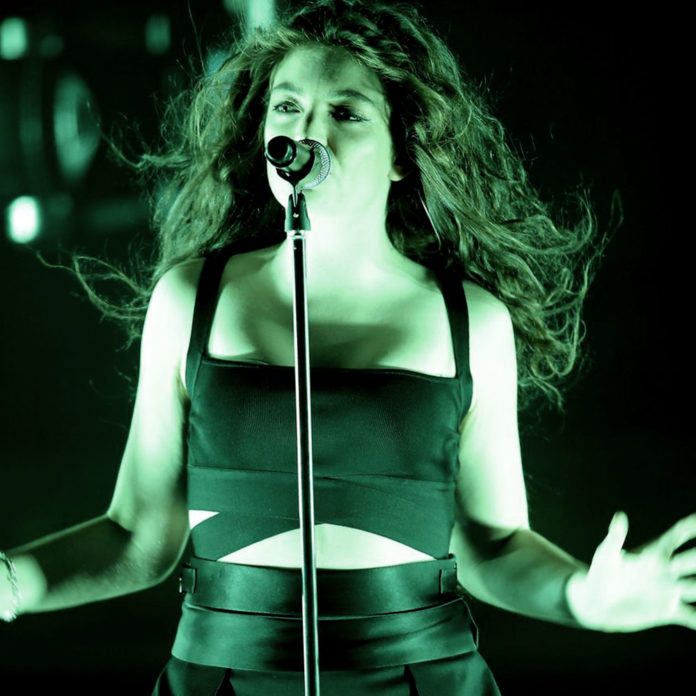 This 20 year-old is killing it on the airwaves. The youngest artist to garner a Number 1 hit on Billboard in almost 30 years, Lorde has made her mark with her angsty artful sound. Her first album Pure Heroine was an absolute masterpiece that introduced a much-needed grit to the world of glitzy pop. And ever since it has been missed, but not for much longer – Lorde's new album Melodrama is on the way! If the first single is anything to go by, it is going to be another progressive trailblazer.
An honest break-up record, the key to the success of this track is balance. Coming from an album called 'melodrama', this is the exact opposite. It is a masterful composition that balances emotional struggle with uplifting chorused hooks, loneliness with a party beat and a sense of progression that musically makes it feel like a soundtrack to 'moving on'. Even in terms of textures it is unheard of to have the raw banging piano combined with heavy dance synth, while jumping ranges vocally.
Everything 'Lorde' is still there – the use of manipulated beats combined with tight imaginative vocal textures. But never has there been a song in her catalogue that could potentially pull you to the dance floor.
In a recent interview she appreciated the comparison to Robyn – who has made waves in the pop-dance genre for many years. But nothing Lorde does can be satisfactorily categorized. (Her last album was nominated in the Rock category for example). Whatever people try to do with it, there is no question that Lorde's music is still as honest as she is.
It takes emotional maturity to write about a breakup in a way that helps you move on. It's not a 'spill my guts' type of thing that Adele so magnanimously harnessed in 21 album – but more of a 'OK this happened and I need to find the best way to capture it sonically'.
No matter what we go through, I believe there is a 'green light' to moving on. It may be hard at first, but the most important thing you can have is perspective. Not just the opinion of friends or family – all of them see very personalized sides to what you are going through. You need a big-picture perspective – which is where I find the best place to turn to is God. He sees all of time and all the earth, knows every thought and every action. Including him in the narrative of your life is one of the most liberating things you could do. Check out the link below if you want to know more.
Do you have questions about Jesus or would like to know more? We would love to connect with you. Just click below to send us your questions!