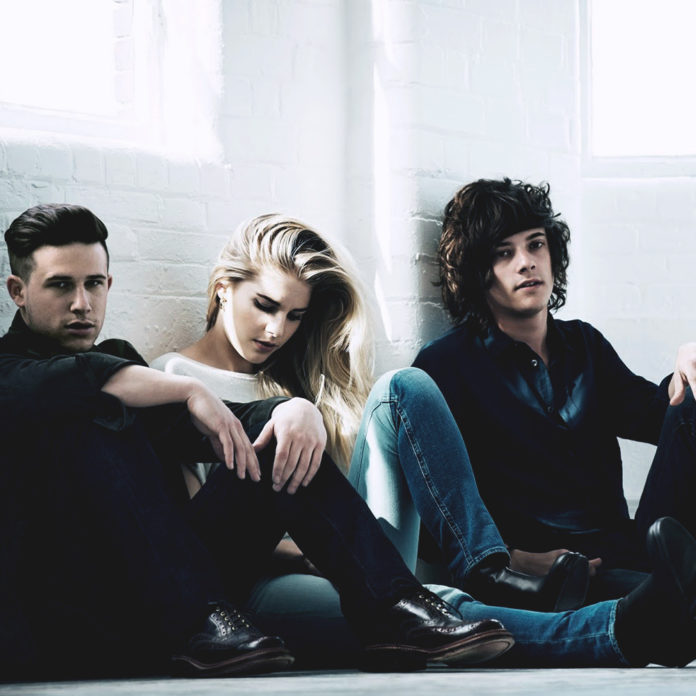 If you haven't heard of London Grammar, stop reading this and go download their album If You Wait…
Done it? Ok – here's why they are so magnificent. In a world where producers and experimental bands have been dabbling in the atmospheric and spacious worlds of emotive scapes, none has done it with as deft a hand as this band. Featuring one of the best vocalists alive Hannah Reid, it is a combination that won't slap you in the face as much as it will slowly conjure a sense of genuine quality.
Since their extremely successful 2013 album, there have been countless acts that have followed in the same vein – creating a niche genre of emotive musicians such as Vaults and Glades. In a time where Florence and her Machine were tearing up with the aggressive barrage of musical brilliance with large reverb and echoing effects, London Grammar subtly sang in those same 'sonic hallways'.
If London Grammar were a fashion label, they would be seen as a Burberry – where quality overshadows flare, but sets trends that the world seeks to follow. And just when everyone thought that the group may have resigned to different projects, they have produced another richly real album – set to release on the 9th of June this year.
But do not despair! There are three singles off the album that are already out and they don't disappoint.
The first single (in order of album) is Rooting For You – sporting an honest, rich vocal and electric guitar. The chordal occurrence and lilting trills harken to a medieval style that is epitomized in the high climbing intervals in the first section of the chorus. Growing with strings and ethereal glass synth overtones in the background, it remains poised and yet expressive – like a well-delivered Shakespearean epilogue. Check it out:
The second song is Big Picture, which welcomes the piano into the duo. A highly wet reverb timpani or bass drum lands tentatively at the end of the lines before a solid four-on-the-floor and shaker creates more of an ostinato. The tight percussion and light gated synth lifts the mood consistently throughout the song – as if rising from the ground and literally seeing a greater 'picture' of soundscape. It becomes a joyously repetitive spacey cacophony that saunters through time and space with the lightness of the clouds.
Truth Is a Beautiful Thing is the final single released. Way more melancholic in nature, it definitely sounds like a piece that could belong in the catalogue of Ben Lukas Boysen or the atmospheric band Rival Consoles. Until Hannah's wildly emotive voice enters. From then on it's a velvety dance between the timbres that leaves one satisfied and wanting more at the same time.
If you listen to these tracks, they are definitely still firmly in the style and canon of London Grammar's original music. There is not so much a progression as an 'ingression' – instead of looking for a way to move on, it seems that they have rather just gone deeper sonically and expressively. There is a certain poignancy in the measure of space that is remarkable – alluding to well-aged idiom that is still as relevant as it was four years ago.
In a world that is always chasing after the next best thing, it is refreshing to find an act that is secure in their craft and their field – producing quality rather than jumping on the band wagon of the concept of 'creative pilgrimage'. There is a high demand for this kind of stability – it can also be seen in how Adele's record label refused to publish a country-inspired album she had all but finished. True relevance lies within genuine understanding of identity.
How relevant are you in life? When it comes to truly knowing who you are, I have found the best place to start is in personal relationship with the One who created us. Click on the link below to find out more.
Do you have questions about Jesus or would like to know more? We would love to connect with you. Just click below to send us your questions!