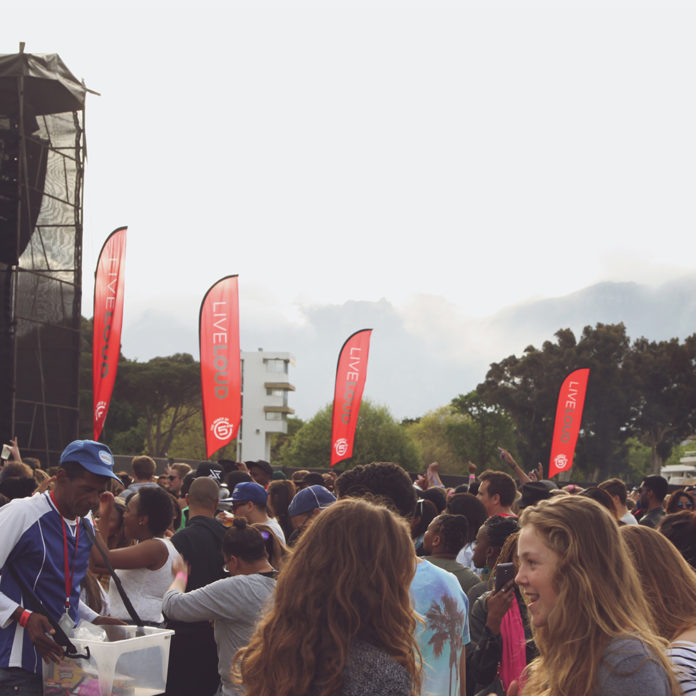 Last Saturday we attended the 5fm Live Loud event at Kenilworth Racecourse in Cape Town, scheduled on a very special day in South Africa – Heritage Day!
This is one day where we celebrate all the many different cultures that come together that make South Africa great, and I thought the festival embodied that exact thing. Young and old came out to see the star-studded line up that included Black Coffee, Jimmy Nevis, Matthew Mole, the The Dirty Skirts and many more huge South African artists.
Some fans were upset as two headlining acts dropped out at the last minute but even without them the line up was great!
We attended the event because we are shooting for our exciting new video show called FiftyFour, and we got to meet some of the amazing acts.
As I stood alongside 5fm DJ Nick Hamann and watched a DJ from my home town (Ryan The DJ) perform his set live – not something a lot of DJs do these days – I felt really proud because of the vast amount of talent in our country and the willingness of the local audience to embrace and support them.
All in all it was a really cool day. I spent most of the time behind the lens of a camera so didn't end up taking many pics of myself but here some cool photos of the event itself.
[flickr_set id="72157674532716065″]
Do you have questions about Jesus or would like to know more? We would love to connect with you. Just click below to send us your questions!