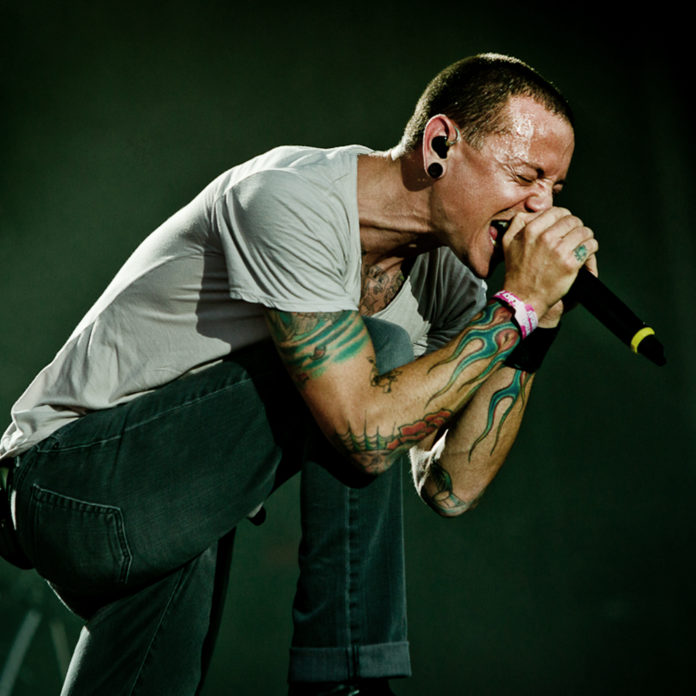 Fans from all over the world were forced to say  an early goodbye to a music great after Linkin Park's Chester Bennington was recently found dead.
It is believed Bennington took his own life. The former lead vocalist was found dead in his home in Palos Verdes Estates in Los Angeles County. He was 41 years old.
Bennington was synonymous with the Linkin Park brand, which millions, if not billions, of fans especially teens growing up in the early 2000s related to and admired.
Shortly after the news broke celebrities expressed their shock at the sudden death of the lead vocalist.
RIP Chester. Tragic ending. Condolences his family and friends and Linkin Park ??

— Chance The Rapper (@chancetherapper) July 20, 2017
Chester was one of the kindest men I've had on my show. My heart breaks for his family and friends. He will be missed terribly.

— Jimmy Kimmel (@jimmykimmel) July 20, 2017
Oh dear God. Massive R.I.P to Chester Bennington of @linkinpark this BREAKS OUR HEART. Suicide is the devil on earth walking amongst us ?

— OneRepublic (@OneRepublic) July 20, 2017
So sorry to hear the news about Chester Bennington. Sending so much luv, strength & light to his family, kids & @linkinpark ohana.

— Dwayne Johnson (@TheRock) July 20, 2017
R.I.P Chester Bennington
My thoughts are with his family & friends today
He & @linkinpark are the kindest folks you could ever hoped to meet pic.twitter.com/abS1e4t3Oi

— Ryan Adams (@TheRyanAdams) July 20, 2017
Meanwhile millions of social media posts have also kept streaming in, with fans reminiscing about how they related to Bennington and the band.
While tragic, Bennington's death has shed a light on the fight to address mental health issues.
Mental Health is, in the main, viewed as a secondary health requirement, yet it deserves the equal amount of attention and in some cases, more.
Some have rightly pointed out the tragedy in Linkin Park having helped fans across the world, work through their own challenges, yet it would seem Bennington failed to seek the help he needed.
Meanwhile, the remaining members of Linkin Park took the decision, understandably, to cancel the "Linkin Park One More Light" North America Tour until further notice.
Speaking on behalf of the band, the tour promoters said: "We are incredibly saddened to hear about the passing of Chester Bennington…The Linkin Park One More Light North American Tour has been canceled and refunds are available at point of purchase. Our thoughts go out to all those affected."
Our thoughts are with Bennington's family, friends and fans all over the world.
And whatever you do, please seek the help you may require. We encourage you to speak to somebody. Life is always the answer.
Do you have questions about Jesus or would like to know more? We would love to connect with you. Just click below to send us your questions!