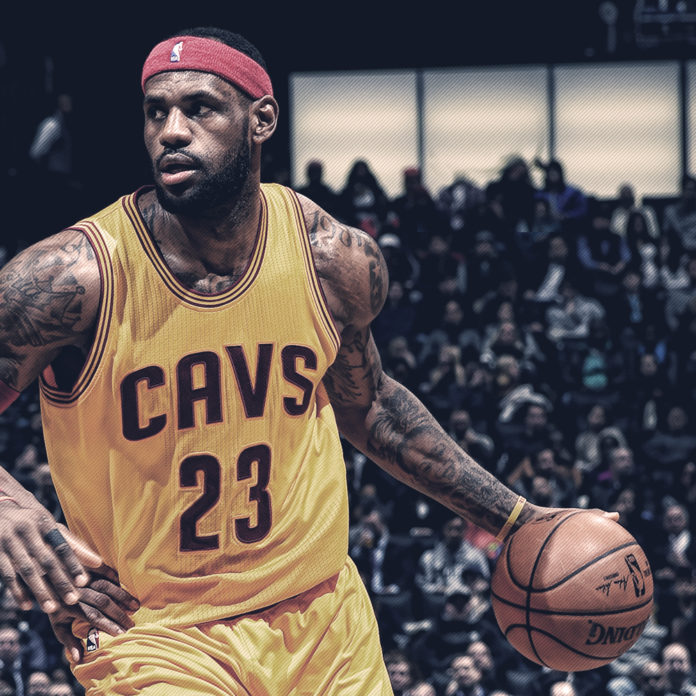 Lebron James and his Cleveland Cavaliers caused a historic NBA Finals upset forcing the current series to head to Game 7 – the decider!
The current series is one that will be remembered for decades to come after the Cavaliers came back from 3 -1, went on to level the series, and force a decider in the Golden State.
The game was not without its dramatic moments.
The current MVP Steph Curry and his Golden State Warriors (GSW), started the game poorly, scoring only 13 against the Cleveland's 31 in the first quarter. They failed to close the gap, ultimately losing the game.
Many would have hoped to see a historic comeback from the "Splash Brothers" – Klay Thompson and Steph Curry, but it was James who came out king, scoring 41 points, 11 assists, 8 rebounds and 4 steals.
This display from James saw him become the eighth highest scorer in history, in NBA Finals.
No team in NBA Finals history has come back from being down 3 -1.
One of the most dramatic moments of the game was when MVP Curry was fouled out.
(When you foul another player more than five times, you are ejected from the game).
This was the first time Steph had been fouled out since December 2013.
After being blown for the foul that ultimately saw him ejected, Steph threw a tantrum not worthy of an MVP. He threw his gum guard in disgust, hitting a fan on the court side. Steph apologised but still had to take the long walk of shame off the court.
The truth: Steph had no reply to a hot Lebron James.
If ever there was a night when Lebron proved his worth to the Cavaliers, it was last night.
James' effort was complimented by the reliable Kyrie Irving, who put 23 points on the board. Together they silenced the GSW, who didn't seem to gain any real momentum.
Social media was abuzz – as expected – but mainly because of Steph Curry's wife. After the game – Ayesha Curry – tweeted: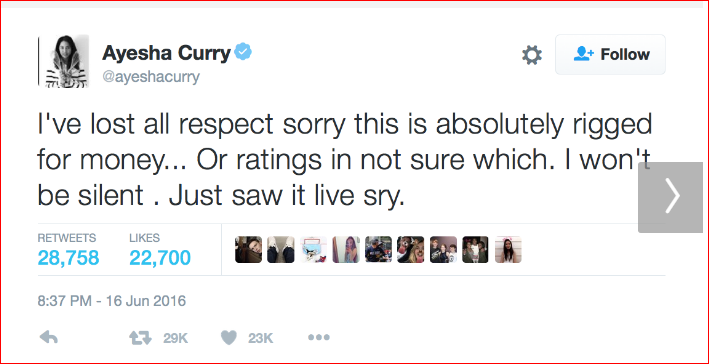 She became the subject of ridicule and hilarious memes for hours later, and ended up deleting the tweet. She later posted another one:

She tweeted a few more to "explain" her behaviour.
I have no doubt that NBA fans appreciate the Game 7.
It has truly been a series to remember.
Will Steph and Klay have a response for Lebron and Kyrie?
We'll have to see on Sunday night.
Do you have questions about Jesus or would like to know more? We would love to connect with you. Just click below to send us your questions!