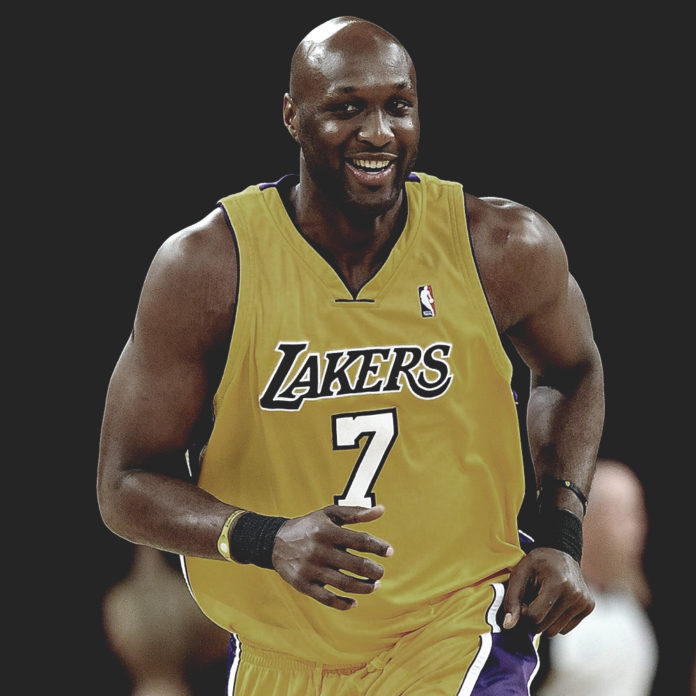 LAST Tuesday former NBA superstar Lamar Odom was found comatose in a brothel after spending four days (and nights) there.
It is believed that Odom had been binging on various drugs during his time there.
Most of you would know him from the reality TV show Khloé & Lamar – where he appeared several times with his estranged wife Khloé Kardashian.
Since they found him unconscious in Nevada, Odom has been the centre of attention, with updates on his health constantly in the news cycle.
But why are people making such a big deal about him? Surely many other people have been in the predicament that Odom found himself in last week.
Before reality TV, Odom was famous for his illustrious NBA career.
At the peak of his game, Lamar would have been considered one of the basketball 'gods'. He embodied the 'American Dream' – the kid from the streets of Queens New York, who did not have much, overcomes great difficulty and goes on to be a world superstar.
At the height of his career Odom was worth millions of dollars. (For example when he signed with Miami Heat in 2003, the contract was valued at US $65 million – in 2003!).
He played for Miami Heat, Los Angeles Lakers, the Dallas Mavericks, and the Los Angeles Clippers. He also represented the USA and had a short stint in the Spanish league.
He racked in the millions, won two NBA titles (2009 and 2010), and was also named the 'NBA 6th man of the year' in 2011.
Odum entered the reality television scene after marrying Khloé Kardashian in 2009.
Once could say he was on top of his game. And I suppose he was.
But when a friend sent me a link with the news that Lamar was found unconscious and would possibly not make it, I was shocked!
Because I do my best to follow basketball (and its superstars), I love the game and wish I was taller (true story).
But why my shock?
In my eyes – as many would agree – Odom was the embodiment of an NBA superstar, the man literally was worth millions; another basketball legend of our time.
Recent images of the manner in which he was found have been in the press. And after looking at them, it hit me:
Lamar Odom was a superstar, but his recent misfortune exposed his humanness.
Simply: Odum was (and is) human – just like you and me.
Every day we are constantly put under pressure to obtain, achieve higher and became better.
In the journey to getting there, most of us are inspired by the 'just above human' beings on our screens and all over social media.
There is nothing wrong with having famous role models (I have many), but lest we forget that while they are 'living the dream' – they too, have to face the realities of life. The anxieties of parenthood, the strife of relationships, the pain of loss and fear of the future.
I'm glad to see Odom is on the road to recovery, because I believe this for him: his best is yet to be!
I believe this for me and everyone reading this.
The fantastic thing about God is He guarantees that if we are plugged into Him and His plan for us , we will always succeed and flourish. He doesn't say we won't fail, but he guarantees our future!
So maybe you've had a moment of failure, difficulty or hardship, remember this: you're human! Look to God, get back up, because as it has been said many times before: Your best is yet to be!
Do you have questions about Jesus or would like to know more? We would love to connect with you. Just click below to send us your questions!