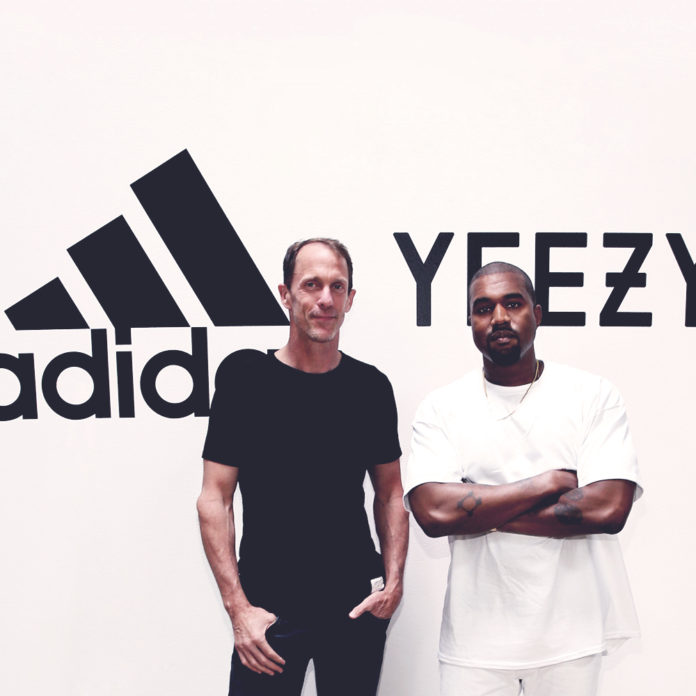 Rapper, fashion guru and self-proclaimed genius Kanye West has made the news again.
This time he is making waves in the fashion world.
It emerged this week that West and Adidas have signed a long-term deal, while the exact details and monies have remained very secret.
Kanye first collaborated with Adidas in 2013. He then released his first pair of Yeezy Boost 350 shoes, which have proven successful and are coveted the world over. The shoes were launched in collaboration with his first Adidas fashion collection.
This first release came as a result of a deal gone sour with Nike. Kanye had produced shoes under the Nike banner. West said the relationship with Nike did not work because, he argues, he had not been given the creative freedom to produce more and work on some of his other ideas.
Adidas quickly signed West, and the proof has been in the pudding.
The Yeezy Boost 350's won the sneaker of the year award at the Footwear News' Achievement Awards ceremony, which honours the footwear industry's cream of the crop.
Shortly after, West released the single Facts describing his new success and his triumph over Nike in the phrase: "Yeezy yeezy yeezy, just jumped over Jumpman," (the nickname for Michael Jordan whose shoes are made under the Nike brand).
Kanye's recent release with Adidas is the 750s boots, including a second batch with gum soles.
The new deal with Adidas is allegedly going to see Kanye working not only on expanding his lifestyle brand in retail stores – making it accessible to more fans – but creating products for the sporting range as well.
I have no doubt that will be interesting to watch.
After the deal was made public Kanye tweeted:
"Beautiful morning @adidas," with a link to the story of the deal signing.
The Adidas team responded:
"Yes it is, we're just getting started and we've got all day."
To which, the Adidas sport account added:
"Here's to creating the next chapter."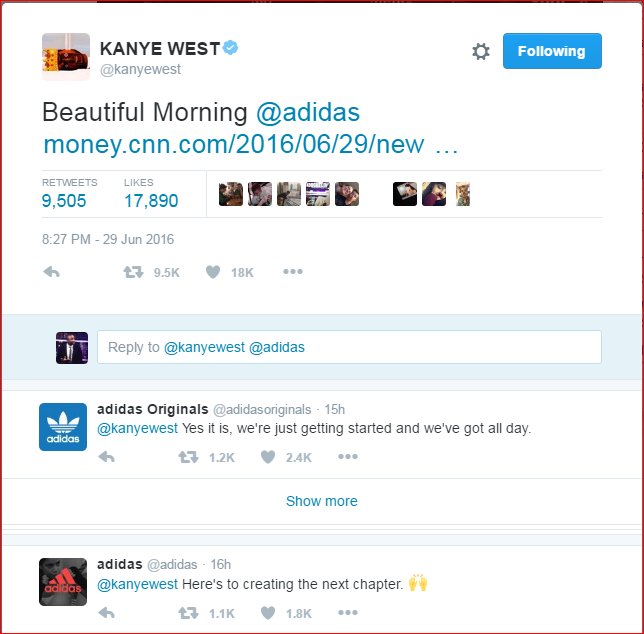 It seems there is a mutual love and respect between Kanye and his brand partners.
We'll be looking out for the new merchandise to come.
Do you have questions about Jesus or would like to know more? We would love to connect with you. Just click below to send us your questions!