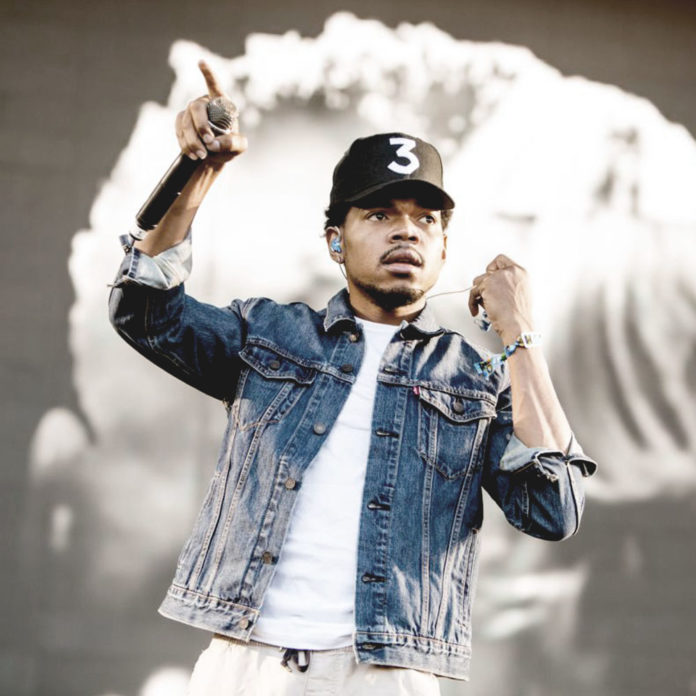 Chance The Rapper is fast becoming a household name.
He is breaking records while disrupting how the music industry has worked for decades.
He recently became the first musician to win a Grammy award without selling a single record or being signed by any label.
In fact, he says the decision not to sign to any label was inspired by former US President Barack Obama, who advised him to do this his own way and not tie himself down to a company. Chance took that to heart and it appears to be paying off.
Speaking of Barack Obama, Chance's father worked with Barack Obama, who like Chance hails from Chicago.
Chance has previously mentioned that his dad would have hoped he would one day run for office or work in politics in some capacity.
Could Chance be doing that, working for and serving the people – but going about it in his own way?
Recent activity seems to suggest so.
Perhaps Chance represents a new kind of politics? One that millennials can easily relate to.
Last year, Chance led thousands of young people in procession, in his hometown to early voting stations. It was really impressive to see him march and chant down the streets.
And more recently, he has gone back to his hometown of Chicago where has been involved in matters of education in public schools.
After he won his three Grammys, Chance received a congratulatory tweet from the Governor of Illinois – Bruce Rauner.
Chance quickly responded by requesting a meeting within the week of the tweet.
Chance later tweeted that the meeting was to "address funding education in Chicago…I am eager to hear his ideas".


After an initial postponement of the meeting, due to a tornado in the south of the state, it eventually took place.
Judging by various reports and Chance himself, that meeting wasn't satisfactory as he had received what he describes as "a lot of vague answers".
A few days later, after a twitter exchange with activist Deray Mckesson – who is widely known for his role in the #BlackLivesMatter movement – Chance and Deray were pictured together after a supposed meet-up.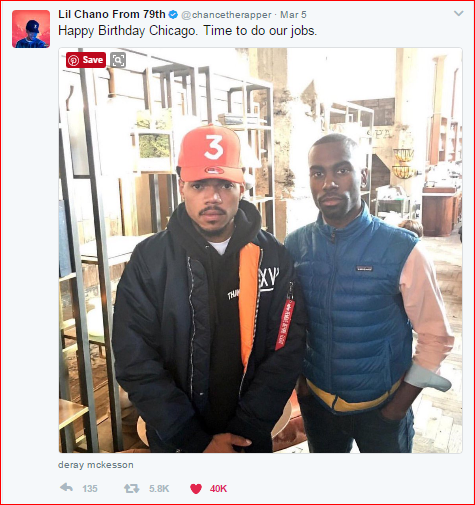 A few days after his meeting, in a press conference, Chance announced his USD 1 million donation to select public schools in Chicago.
While it may not be the conventional way of doing things and while it may not solve all the problems affecting Chicago and its schools, there is no doubt that he is starting something special.
He even got a shout out from former first lady Michelle Obama, for his efforts:


We'll keep an eye out for future events and developments.
Save
Save
Do you have questions about Jesus or would like to know more? We would love to connect with you. Just click below to send us your questions!