Tell us a bit about yourself and your background.
I like to see myself as one of the goofiest rappers out there. I call myself the most African American and the most American African you'll meet (I'm sure many will disagree, haha). My family comes from the Democratic Republic of Congo, but I was the first of my family born in the United States. I am one of several in my family who have musical interests. I've been singing and playing keyboard from childhood and started rapping in grade school. Music has always played an influential role in my life, shaping my personality and desires. Aside from singing in church, I always took the opportunity to write or perform music with my friends and family. I have been writing, recording, and performing as Medi Kay since May 2011.
What have you been working on recently? 
I'm getting ready to release my debut single, Voici La Fin (French: This is the end) with Congolese gospel artist Sandra Mbuyi. It's been almost four years in the making, but it's paved the way for me to begin work on my EP.
CLICK HERE TO WATCH MUSIC VIDEO
How would you best describe what you do? 
I am a singer, rapper, songwriter, and producer. As an artist, I primarily rap, but I'll also do many songs where I'm just singing.
At the core of my music is Jesus. Where many rappers tend to use their talent to point to themselves, their possessions, or their accomplishments, I aim to use my talent to point to Jesus, who He is and, what He did. Though the style may vary from project to project, the message will never change.
Which people in the creative industry have influenced you and why?
What inspires me as a creative is when an artist is able to expound upon existing art to create a new work that falls out of cultural norms. One of the first bands I've seen to do this was a Congolese gospel group, Makoma. With their edgy image and musical style, very different from those of traditional Congolese gospel music, the young group showed that people of all generations and backgrounds could glorify God.
Ever since, I've sought out artists of the same heart. The search led me to my biggest influences today: Mali Music, Christon Gray, Guvna B, Walls Group, Brandy, TiTo Prince, and the list goes on.
Where do you see pop culture in Africa going in the next 5 years?
The African entertainment industry has grown tremendously in the past 10 years! We are not only getting more recognition around the world for our art forms, but we are getting stronger in our own respective industries. I marvel at how influential and powerful the music industry is in places like Niger, Ghana, Tanzania, Angola, DR Congo, and South Africa. In the next five years, I expect our influence to not only grow in countries outside the continent of Africa (which has already been in play with people like Eddie Kadi, Lupita Nyong'o, Jidenna, Idris Elba, and Yvonne Orji at the forefront of pop culture), but to strengthen in its infrastructure. I expect to see the Nollywood scene to grow even stronger! I expect awards ceremonies like the MTV Africa Music Awards and Kora Awards to reach even further.
How did you get your career started?
In the summer of 2008, I was visiting family in Essex, and hanging out in London. While there, my cousin introduced me to an artist named Guvna B. He started with the song "Standard" and moved to songs like "Kingdom Skank," "Bibles Bibles," and "Who You Reppin'?" It astonished me because at the time I didn't know Christian rap existed, seriously at least. These guys took the message of truth and delivered it in the art form that they cared about the most.
What also blew my mind was that these artists were not only on the stage performing, but they were on the streets giving life and being the hands and feet of Jesus. I got plugged into the UK CHH scene and began learning about the movement and those involved. It took another visit to London in 2010 and the introduction to such artists as Victizzle, Nick Brewer, Franklyn, A Star and Jay Dolph to move toward the decision of bringing the movement in my own environment and make music to reach my peers. I wrote and released my first mixtape, Fresh Start in May 2011.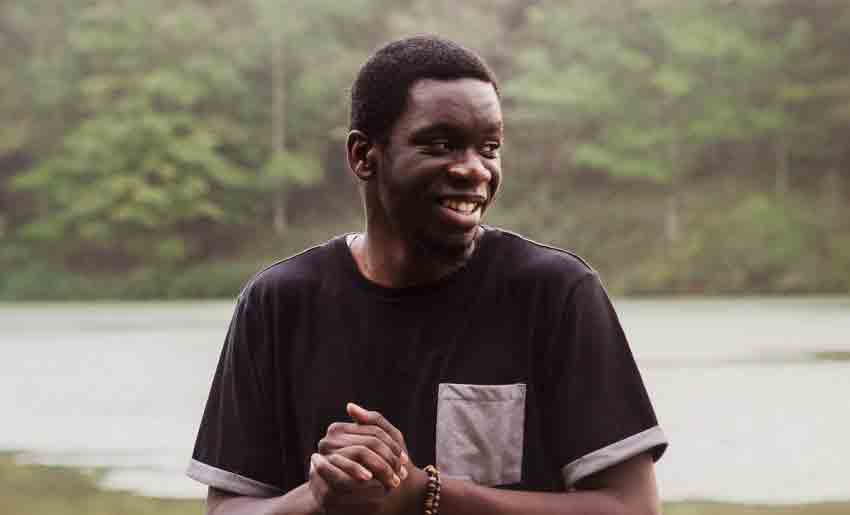 What have been your best and worst experiences in what you do so far?
My best experiences come from every time I get to connect with someone I look up to! I can't begin to describe how grateful I am to the Lord for people like Tutala Makoma, Triple O, A Star, and Icie. These guys have poured into me in more ways than they had to and wanted to see me get better as a musician and man of the Lord. It's been so encouraging to see. I feel the same about people like Spencer Annis, Ossie Addo, Jay Rabess, and Sanny G—people who saw potential in my music, encouraged me to keep going, and prayed and walked with me through some of the most difficult moments in my musical career.
There were times where I have been hurt by people I have looked up to as well. I remember a time, my first year at college, when a producer I really respected cussed me out on Twitter when I addressed a tweet of his. He was so bitter and it made me want to both stop music and never address people about issues again. I thought all people were so committed to their own interests that they wouldn't listen to or be considerate of people who didn't quite agree with them.
When you are not working, what do you do?
Outside of my music as Medi Kay, I am a university student at Virginia Tech, majoring in public relations and minoring in music technology. At Tech, I lead worship in Chi Alpha, a ministry on campus. In between my studies, ministry, and hanging out with friends, I'm probably behind an instrument, either worshipping or writing. My mind is always in motion and I'm always getting and writing down new ideas. Whether they all become completed projects is a whole different story…
What can we expect to see from you in the future as a musician and a songwriter?
Expect a lot of vulnerability in the music to come. My walk with Jesus has grown exponentially during my time in college. These past few years, however, have been quite remarkable, for different reasons. Not only have I learned to grow in intimacy with the Lord, but I have also learned to walk in purity alongside brothers committed to seeing me grow and walk as a wholesome man of God. I've also learned to stick to Jesus in all seasons of life: seasons of prosperity and of lack, dry seasons, seasons of promise and seasons of hopelessness. There were times where my life circumstances demonstrated the exact opposite of the promises the Lord spoke over my life. I had to learn to walk with Him through it all.
The music will expound all of this. I'm currently working on an EP that will feature styles and talents from around the world. This EP will be one of the most vulnerable projects I've done to date. While there will be songs of hope and restoration, expect to hear some real stories of brokenness I experienced before the hope and restoration.
What do you think distinguishes you as a musician and a songwriter? What sets you apart from others?
I like to think of myself as a singer who happens to rap. Hence why some of my biggest inspirations include people like Mali Music, Christon Gray and Happi. Not many artists in the Christian hip-hop realm categorize themselves this way. For me, I started out singing (my mom tells me from 7 months old!) and rap came very late in the game.
Another characteristic I find unique about myself is my heart for spontaneous worship. I feel the most alive when I get a new song on my heart in the middle of an intimate moment in the presence of Jesus. I love when my heart aligns to His! I've even rapped in the middle of worship sets out of this overflow.
I think the most unique characteristic about me is that I can't stay in one box. I was born into a Congolese family in West Virginia and raised speaking Kikongo. Growing up in four different communities, I developed a love for gospel, hip-hop, afrobeats, R&B, latin music, Brazilian praise & worship, grime, classical, drum & bass, and even folk music! This is present in my music—I've done hip-hop, grime, gospel, and afrobeats tracks. I even hope to do a folk rap song someday!
If you had the opportunity to be the change in your world what would you do and why (and if you already are, what are you doing?)
If I had the opportunity to be the change, I would be more intentional in how I love the people around me. I try to do my best to demonstrate a heart of kindness and gentleness to the people I meet. What would happen if it were the norm to smile at strangers, strike up conversations in public places with random people, or go beyond surface level when meeting people? I do my part, but we all need to do our part! We can only be the change we want to see; we can't just complain about it and expect it to change.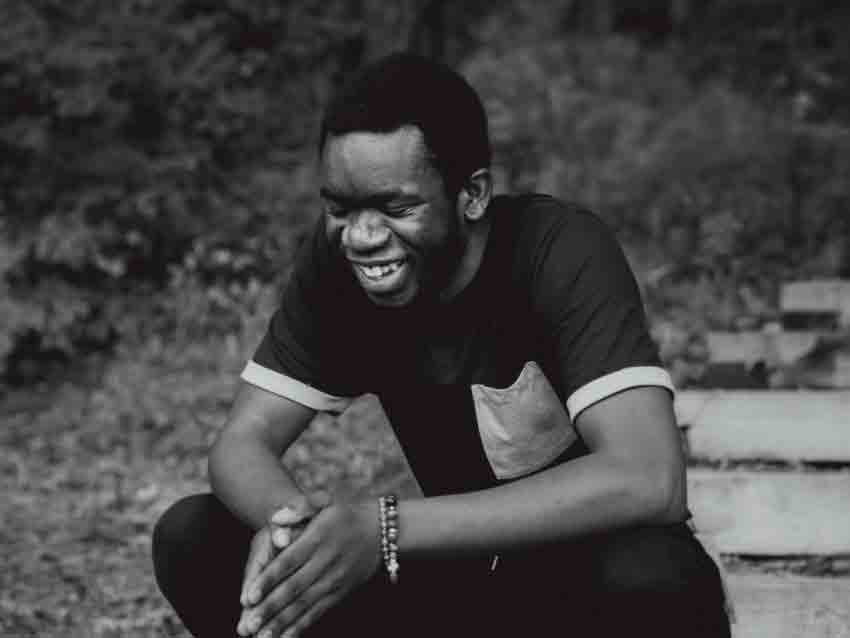 Art, music, photography – they have such an impact on the young and old. What would your advice be to the next generation regarding how it influences them?
Know who you are. Don't allow pop culture to dictate who you should be, no matter how tempting it may be. It doesn't have to be okay to objectify women and present them as objects of men's pleasure. It doesn't have to be the norm to get drunk every weekend. You have control over what influences you. Don't just do it because Kanye did it. Learn to examine everything presented by pop culture and determine whether it's worth your time and energy or not. Be intentional about what you let in.
Have there been times that you wanted to quit and what has been the reason you kept going?
I have wanted to quit countless times in the (now) six years of making music as Medi Kay. I thought that my music didn't meet the expectations of the people I wanted to reach. I thought my music was "too Christian" for my non-Christian friends to enjoy. I thought I didn't have the voice or the right musical style. I also thought that there were enough people in my position: a young Christian rapper with intentions to reach an audience that was indifferent to the message of the Gospel.
What kept me going was the promise of the Lord. I knew that I was meant to impact a generation for the sake of the Gospel. I've had dreams and several people—even people I didn't know—speak into me. The Lord has presented crazy opportunities and favour greater than I could ever imagine. I've never thought I would brush shoulders with people like Tutala Makoma, Sandra Mbuyi, Victizzle, Triple O, A Star, Jay Dolph, Happi, and so many other musicians and artists I looked up to.
One of my closest friends told me that he didn't think God allowed me to gain these experiences, connections, and opportunities for nothing—He must have great plans to use them through me. I've received that and have just been walking in that. I believe God has great things in store with this music. My voice isn't insignificant; it's unique and powerful. Just as much as every artist with the goal to reach hearts for Jesus.
How would you like to be remembered as an influencer to the people around you?
I would hope to be remembered as a man of integrity, gentleness, and humility. I've been hurt by people and artists—especially Christian artists—who demonstrate a superiority complex: they disengage with their peers and supporters and become impersonal. I desire to be the exact opposite! Just as I hate it when people treat me as insignificant in comparison to others, I would hate to hurt anyone in the same way. I try to take the time and listen to each individual—their story, their concerns, their struggles—and do my best to provide whatever encouragement and support I can. I hope to encourage others to be more intentional and do the same for the people around them.
How would you define success?
Success is not measured by how many people recognize the act, but rather by whether the act was done to honor the Lord. I'd rather have three people listen to my music and say their life has been impacted than 3,000 who just like the beat. I'd rather one person attend a live performance and have their eyes opened to Jesus where they have never been opened to Him before, than packing out stadiums to just perform. I believe when our hearts are positioned in a way that is Kingdom focused, seeking to bring the message of the Gospel wherever we go, we are in a position to be successful. God is always ready to use us as His vessels of light; we just have to let Him.
Have you ever had to deal with negative publicity and how did you deal with it?
Thank God I've never had to deal with negative publicity (at least not yet)! I have, however, dealt with negative song reviews. Most of the time, they come from people just not meeting eye-to-eye with a song. Some wouldn't enjoy production, some disliked the lyrics and the way they flowed, and so on.
I used those reviews as opportunities to better myself. I learned to grow in my songwriting, something I don't think we could ever perfect. We strive for excellence, so listening to and growing from criticism is extremely important for artists of any domain.
What is the message that you are trying to get across with the work you do?
At the core of every song is an invitation to see life in the eyes of a flawed individual. This individual has weathered many storms, been hurt by some of his closest, and erred in countless ways. He is a flawed man in a dying world. But he points to One who is perfect and knew no sin yet gave himself to give life to the world.
You'll hear about my setbacks in my music. A lot of the time, I don't have it all together. I still get heartbroken, I fight ferociously for my purity… But you'll also hear about redemption. You'll hear about a sacrificial and unconditional love. You'll hear about how the power of Jesus to break chains and dispel darkness. This is the message I desire to convey in my music.
How does your faith in Jesus affect what you do and how you do it?
We are image bearers of our Creator. Our ability to create comes from Him, demonstrated in how He blessed us with unique talents, passions and desires. Personally, my faith in Jesus is reflected in my passion for singing, playing keyboard, and in graphic design. Whenever I sing a run, I do it as an offering of praise, giving God my best fruits and not just the bare minimum.
I understand it's not for everyone. Not everyone is into runs, intricate harmonies, jazzy voicings, and flashy designs. But as for me, I find joy in expanding beyond what is a norm. Our God calls us to adventure with Him (the Bible tells us this in Jeremiah 33:3), and my tendency to jump out of the norm allows me to do just that.
What would you say to anyone who is trying to discover a career similar to yours?
Keep pushing. You have a dream on your heart and the Lord has purposely put it there. You'll receive resistance, you'll get turned down, you'll get ignored, but don't allow it to discourage you! Just keep grinding and working hard—it will pay off!
Also, take time to sit at the feet of the Father consistently. Learn to walk in humility and devotion to the Lord. The moment you take your eyes off the Lord and place them on yourself is the moment you lose sight of our mission to reach a lost and broken world. That doesn't mean you shouldn't celebrate your accomplishments or take advantage of new opportunities; it just means you should always be Kingdom minded. Use your art to serve others and bring them near to the Father's heart, not to serve yourself (Philippians 2:3-8).
Save