1: Tell us a bit about yourself and your background.
Brian: I'm half of Locnville, and a singer, songwriter and producer. I am also co-founder and owner of ContraBanned, always working to take over the world.
Andrew: I'm part of the group Locnville and co-founder of the company ContraBanned (CB). I was born in New York and grew up in Cape Town, South Africa.
2: What have you been working on recently?
Brian: A lot of things. I've been working on a lot of new music lately, but mostly focusing on ContraBanned (CB) which is my label, and all the things that come with it. We're working on our events as well, under the CB Presents title.
Andrew: A lot of what I've been doing recently is focused on ContraBanned projects. We're working on new material for other artists as well as our own. I've been focusing on music production a lot and working with other producers.
4: How would you best describe what you do? 
Brian: I'm solidly based in the entertainment industry as a whole.
Andrew: I'm a professional creative. I take my ideas and turn them into reality.
5: Which people in the creative industry have influenced you and why?
Brian: Plenty of people have been influences. If I had to name one, I'd say Jay Z is a big influence in terms of his business acumen.
Andrew: There have been a lot of people that have influenced me for different reasons; it'd be hard to pin down just a few.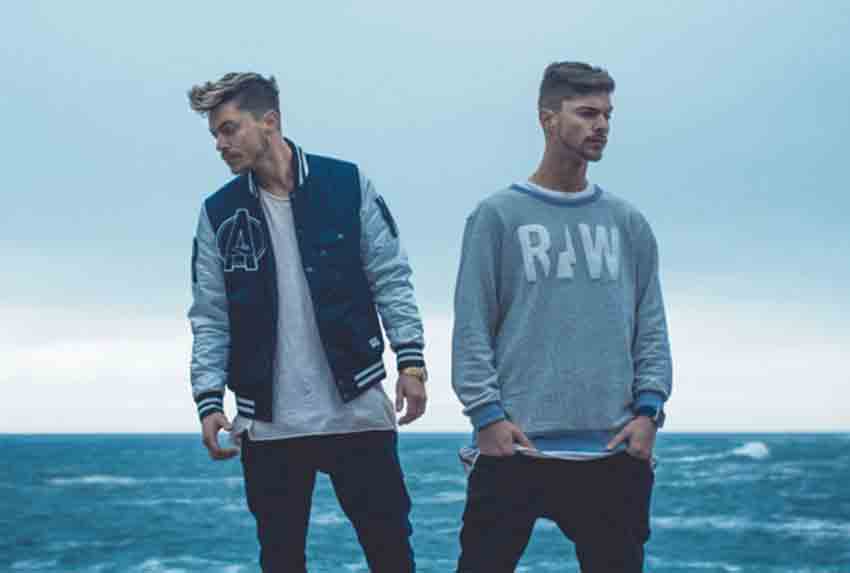 6: Where do you see pop culture in Africa going in the next 5 years? 
Brian: I see it as the main source of popular music worldwide. You can already see it happening, and it isn't slowing down at all, it's only happening quicker.
Andrew: It's a beautiful time for African music. There's absolutely no doubt that more than ever, the world is looking to Africa to see what's next. We've got plenty artists, including ourselves, who are recognized on an international platform and Africa is supporting their own. It's great to see. I see the African music industry thriving in the next 5 years.
7: How did you get your career started? 
Brian: I just kept working at it, investing what money I had back in to the music, and to fund videos etc. Then we worked to get our music on radio, and were picked up by Karl Anderson from Just Music, once we met him, things really started taking off.
Andrew: There are so many aspects to this, I can't say what that one thing is. But a big point in the process was after years of attempts, getting a track of ours on national radio. That was when people started to talk about us.
8: What have been your best and worst experiences in what you do so far? 
Brian: This industry is a constant up and down, so I can only say my least favorite part of it is when something doesn't get received the way you intended, but then obviously on the other side of the coin, when things do get received the way you intended, then it's a serious feeling of accomplishment and the reward is great.
Andrew: Anyone who's been or is in this industry knows that there are highs and lows. I like to focus on the highlights.
9: When you are not working, what do you do?
Brian: To be honest, I'm pretty much always working to some degree. I obviously take holidays and do regular things with friends  but I've always got my phone or iPad to jump on emails when they need to be handled. What I do is my biggest focus in life.
Andrew: It's rare that I'm not working in some sort of way. But if I'm not working then I like to completely relax and watch bad comedies.
10: What can we expect to see from you in he future as musicians/producers/songwriters? 
Brian: A lot more variety. We've been working on some great new collaborations with a wide spectrum of artists and the sound is really coming into its own beautifully.
Andrew: You can definitely expect a lot of cross genre collaboration with lots of different artists. And for me personally, you'll see me doing a lot more production for artists.
11: What sets you apart from others as musicians/producers/songwriters? 
Brian: Drew and I are always aiming to keep the sound fresh, and I think that's what sets us apart, we obviously want to make catchy songs that people like, but we're straying more and more away from radio being a key factor when making music. That allows the sound to take on its own life and really become something interesting.
Andrew: I think in general we're pretty wordy people and are adventurous. We like to live life, and that is inspiring which comes out in all of our creations.
12: What is the biggest misconception about you?
Brian: That I became famous because of rich parents or being a label manufactured artist. Everything I've done has been from the ground up, and obviously has a lot to do building a great team as well.
Andrew: A lot of people seem to think I'll be unapproachable if we meet.
13: Art/music/photography … has such an impact on the young and old. What would your advice be to the next generation regarding how it influences them? 
Brian: I wouldn't have any advice on how it should influence anyone. That's up to each person to decide.
Andrew: Just be current with your generation and keep it authentic, and everyone will interpret that in their own way.
14: Have there been times that you wanted to quit and what has been the reason you kept going? 
Brian: Yeah there have been times, but only when I take too much outside criticism into account, so I do my best to block it out. The reason to keep going is to just remember why I started doing it in the first place.
Andrew: For sure. Mainly when we were beginning and I didn't really know what I was doing and would get frustrated when I didn't get the results I was looking for, but one has to take those lessons and learn from them to get better in the future.
15: how would you like to be remembered as an influencer to the people around you?  
Brian: I want to be remembered as a focused and driven person who is really good at what I do
Andrew: I'd like to be remembered has a man who knows what he wants and makes it a reality.
16: How would you define success? 
Brian: For me, success is feeling fulfilled and happy in life and everything I do.
Andrew: For me, success is making a life for yourself that makes you feel fulfilled.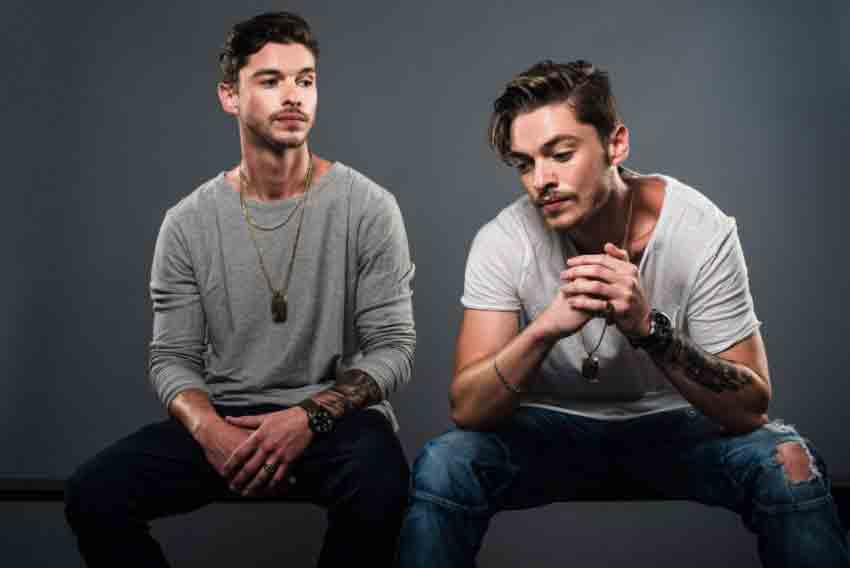 17: Have you ever had to deal with Negative publicity and how did you deal with it ? 
Brian: Yes I have, you just need to learn to ignore it. People will always have something to say, especially when you're successful, but it doesn't need to affect me.
Andrew: Of course, there's always misconceptions or bad articles about you. The thing is to just see at as an opinion, and everyone's entitled to that.
18: What is the message that you are trying to get across with the work you do? 
Brian: I would say happiness. That's what I want to send out to people – happiness and fulfilment.
Andrew: That you can have fun doing what you do and make a difference while doing it.
19: What would you say to anyone who is trying to discover a career similar to yours?
Brian: Make absolutely sure you're doing it for the right reasons. If you go into it with the wrong motivations or intentions, you will never succeed, and even if you do, it will be short lived.
Andrew: Get as much information as you can in the beginning with regards to performance and royalty societies. And then just immerse yourself in the field, nothing will teach you better than actual experience.