Tell us a bit about yourself and your background.
Born and bred in Cape Town, South Africa. Recently got married as of 3 months ago J I have always been into music since the age of 15. Started off by playing drums in the church and school band. Then progressed into music production at the age of 18. Since then never look back.
Popcorn addict. I love to try new coffee shops and occasionally enjoy a good hike.
How would you best describe what you do? 
I write and produce my own music and I have the privilege to play it to people.
Which people in the creative industry have influenced you and why?
Pharrel Williams really sticks out for me. He is just one creative that has seemed to stay relevant with his craft for years and has brought joy to people through his music. He always pushes the creative boundary with music where he always strives to produce something fresh and original. I also like that he doesn't limit himself creatively to music, but pushes himself in art and fashion.  Oh and producing music for films!
Where do you see pop culture and music in Africa is going in the next 5 years? 
Very hard to say, but I can only see it getting better! The quality of music that is currently being produced locally is of a very high standard. Sometimes I have to double check that its not an international artist when I hear a song on the radio. I also see a huge growth in the music industry, which will hopefully create more opportunities for new talent.
How did you get your career started? 
I first started off DJing at local events around Cape Town. From there it progressed into teaching myself how to produce music and better my djíng skill set. Once I was confident in what I was producing I started marketing myself and that's what gave me the exposure to play and distribute my music to where I am today.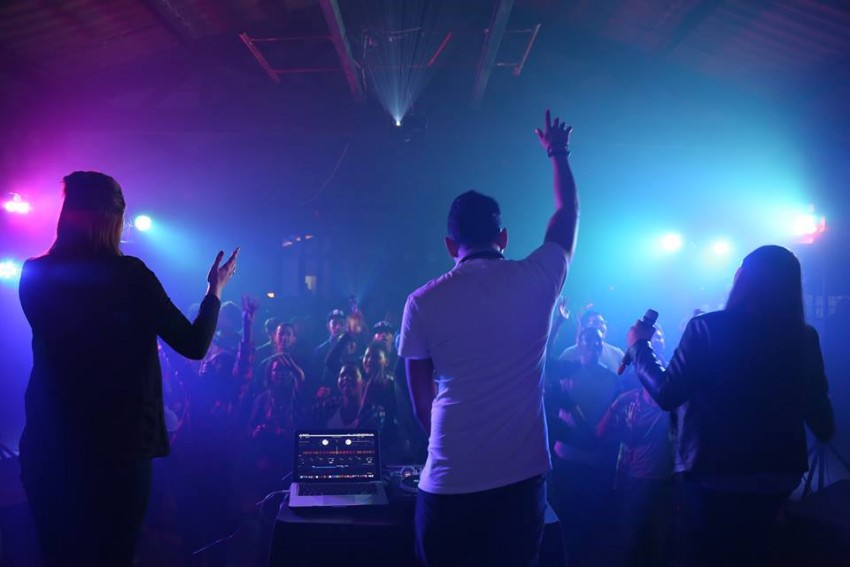 what have been your best and worst experiences in what you do so far? 
Wow. Um. I would say my best experiences has been getting to play to an audience that knew every song that I played, word for word. Seeing that response and reaction is just humbling and inspiring because it pushes me to write/produce more music that people can relate to. It's also been really great to connect and meet new people wherever I go!
The worst I would say is gear problems. Having a laptop crash on you while you are playing is not ideal haha.
When you are not working, what do you do? 
Coffee shop exploring with my wife J  or possibly eating a bowl of popcorn.
What can we expect to see from you in he future as a DJ/ Creative? 
More NEW MUSIC! I am planning to release a new single soon. And hopefully be playing at more shows not just locally but internationally as well. Also one of my big dreams is to create a platform for other dj/producers to get exposure.
What do you think distinguishes you as a DJ, what sets you apart from others? 
I would say mainly because I write my own music so it has my own imprint on it. I also take every opportunity that I play as a chance to lead people towards Jesus. Whether I am in a secular or church environment.
If you had the Opportunity to be the change in your world what would you do and why ( and if you already are, what are you doing?)
I would definitely love to create a platform for creative's to team up together and use their skill set to inspire and challenge people out of love.
Other than that my main goal is to write music that really builds people up.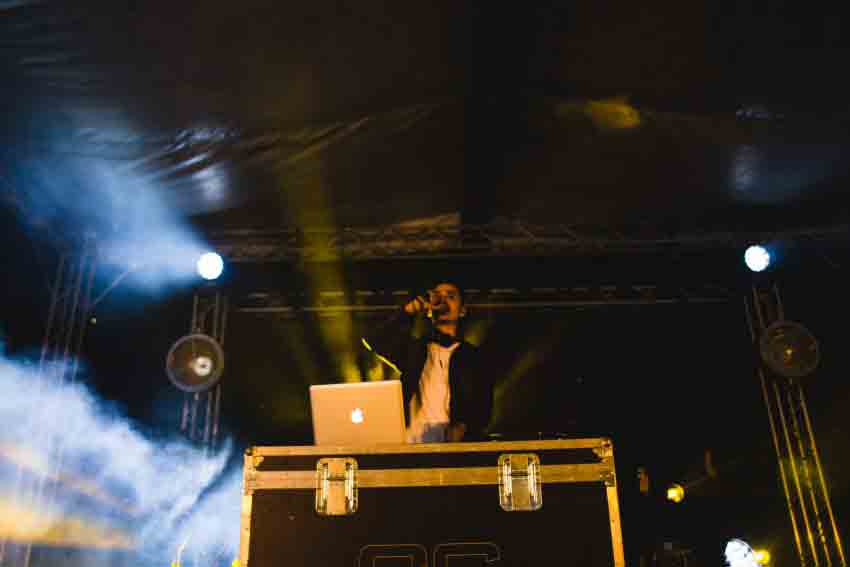 Art/music/photography … has such an impact on the young and old. What would your advice be to the next generation regarding how it influences them? 
I would say to be weary about what you allow to influence you. Its always best to surround yourself with impactful things that can make a good difference in your life.
Have there been times that you wanted to quit and what has been the reason you kept going? 
Many times. But one thing that has kept me going is that, what I do is bigger than me.
how would you like to be remembered as an influencer to the people around you?
A guy that loves Jesus and people. And that my music has made some impact on the world.
How would you define success? 
To me success is moving closer and closer each day to who Jesus has called me to be.
Have you ever had to deal with Negative publicity and how did you deal with it? 
Thankfully I have never had to haha. But hopefully I will be ready if it does!
What is the message that you are trying to get across with what you do?
That it doesn't matter what you do, God can be glorified in it if you commit it to Him. Also I want to write music to let people know that there is hope in life and that Jesus loves them.
How does your faith in Jesus affect what you do and how you do it?
It affects everything actually. Jesus is the reason I write and produce music and He is the reason why I want to show it to the world.
What would you say to anyone who is trying to discover a career similar to yours?
I would say focus on bettering your skills everyday.  Set aside at least 2-3 hours minimum a day to better your craft.
Connect with people who are doing similar things in the industry so that you can learn from them.
Very importantly write down why you doing what you do. A good reminder is to see that everyday so that when you loose motivation or loose focus, you can remind yourself as to why you got into this in the first place.