Tell us a bit about yourself and your background.
I'm Deborah. 27. I was born in the Congo, grew up in Ivory Coast, and spent the last 8 years in South Africa. I have graduated in Public Relations, I'm an entrepreneur and a curve model.
What have you been working on recently?
Lately, I have been focusing on all my personal and family projects. I am passionate about beauty, fashion and body positivity. Evolving within the fashion industry has made me realized that the "curve" fashion industry is bigger than we think and we can all contribute in some many ways. I'll be launching a clothing line soon.
How would you best describe what you do?
I'm an entrepreneur and a curve model. I believe in personal development and I'm very grateful to work within industries that I love.  We created, with my sisters, a beauty and cosmetics store in Congo "Josepha Cosmetics" where I mostly do the PR work and find ways to develop the brand.
When in Cape Town, I'm a 100% into modeling and fashion. My life is about shoots, socializing and designing. I'm working on a clothing line that I would love to launch soon.
So I'm basically about empowerment, body confidence, and beauty.
Which people in the modeling industry have influenced you and why?
There is so many of them.
Andrea Baptista, the Director of my agency D&A, is the first person who believed in me and gave me my first modeling contract.
Models who have been very influential Fluvia Lacerda. Today she's a friend and she's been a real source of inspiration.
Tania Rossouw, the artistic director of the Foschini group, has been a friend, a motivator and great contributor in the model that I am today.
My fellow SA model friends and Donna Girls Celia, Charnelle, Junette and Nokhu.
Where do you see modeling in Africa going in the next 5 years?
Certainly evolving. Change is inevitable and modeling is not an exception. I'm sure beauty in its diversity, size, race, and gender wise, will certainly be more represented within the fashion industry. This is my wish.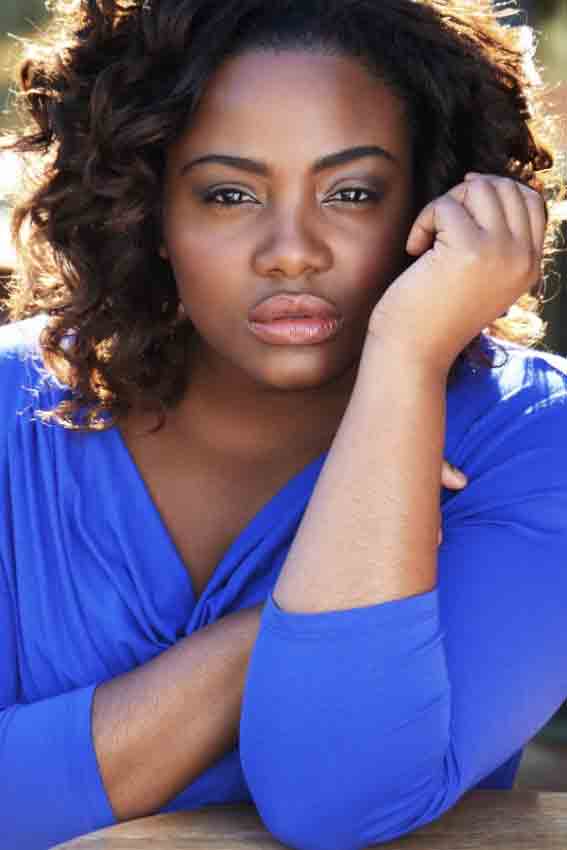 How did you get your career started?
Randomly. I got scouted by a modeling agency. I was accompanying my boyfriend and sister who look what we assume is a "standard" for modeling; tall & skinny.
Apparently, I'm good at talking. I was supposed to play the agent role for them and get them signed.
Fate did his thing and I ended being the only one leaving with a contract that day and working until today as a model.
What have been your best and worst experiences in what you do so far?
I'm optimistic. I have a sort of "seeing the beauty in everything" mechanism that I tend to ignore, or quickly forget, the negative or simply learning my lesson and moving on.
Being able to meet and greet people within the industry, the human experience behind each photo shoot, is a good feeling.
Seeing myself in shopping malls or magazines still feel surreal.
Seeing or hearing women saying that I have managed to help them feeling more comfortable with their bodies is rewarding and very humbling.
I wouldn't call that the worst, but what saddens me is seeing the everlasting preconceptions that bigger people are unhealthy, ugly, negligent or not beautiful.
I'm also tired of almost having to justify the fact that I model by saying I'm a "plus" size model. I'm a model; period. Black, white, yellow, big or small we represent something and shall be taken for that.
When you are not working, what do you do?
I like to travel, listen to Beyoncé, good food, great minds, good conversations, spending time with family and friends.
What can we expect to see from you in the future as a model?
As a model, you constantly have to reinvent yourself cause you can become quickly outdated. I love trying new types of work, I love being in front of the camera.
Hopefully a lot of different types of jobs. I also want to encourage other girls to step up and get into the industry.
I will be launching a clothing line soon. I like everything that's trendy, classy and sexy but I feel like a lot of brands are still reluctant to serve the curviest women.
What do you think distinguishes you as a model, what sets you apart from others?
Well, that's a difficult one. I think by being me with my background and my experiences make me different from the others.
I do modeling for the passion of it really. I initially came to SA for my studies. When I graduated in 2014 and for my parents and family it was time to go home and get that 9 to 5 job. I kind of listened to them, so I'm literally living in between Cape Town and Kinshasa. It's costing a lot of money but I love what I do.
I don't want to disappoint my finally but I'm never leaving my job. Hopefully, it pays off.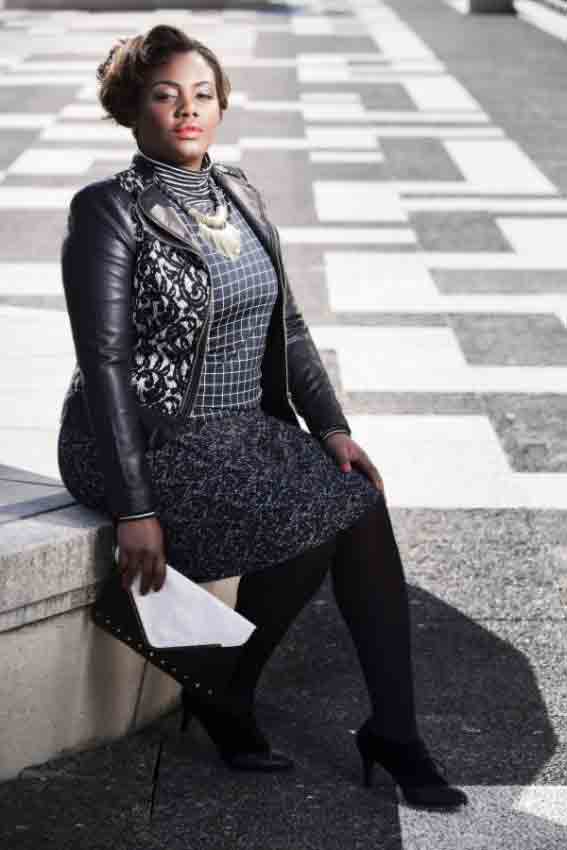 If you had the Opportunity to be the change in your world what would you do and why (and if you already are, what are you doing?)
I really try not to be judgmental and be more compassionate. Being a woman, being black or even a bigger person made me realize that we are treated based on so many irrelevant factors that I try hard to not be that person.
I try – I say try cause we're humans and have our own limits – to really learn to appreciate and love people for what they are. Let them be. We're all special and deserve to be treated well with respect and dignity.
Art, music, photography, fashion. They all have such an impact on the young and old. What would your advice be to the next generation regarding how it influences them?
The world is full of inspiration, especially with all the media. It is a lot to absorb and it's hard to keep up with everything.
It's good to know what's going in the world, it's okay to copy whatever we might like but it's crucial to stay true to ourselves.
Social media sells a dream that is most of the case not true. And a lot of people feel less important because their friends appear to have a better life.
It's art by definition so it's subjective and should be taken as it.
Have there been times that you wanted to quit and what has been the reason you kept going?
100 times lol! It's a career based on rejection. You go to 20 castings and you only book 1 job. It's hard, people look up to you. Some of them are ruling for you, while some others are waiting for you to fail. It's a lot of mixed emotions and it can be hard to manage.
But I just stay positive and I learn to be grateful and appreciate the opportunity I have. Honestly having one person who you help with their body confidence is the most rewarding part of this job.
How would you like to be remembered as an influence on the people around you?
I enjoyed and loved every minute of this crazy journey that is this life.
Love to me is the key, love yourself!! We'll never say that enough. Stop being at war with yourself. Enjoy the precious gift of life, fix what you can and leave the rest.
How would you define success?
My definition of success is a life full of love, fulfillment and beautiful surprises.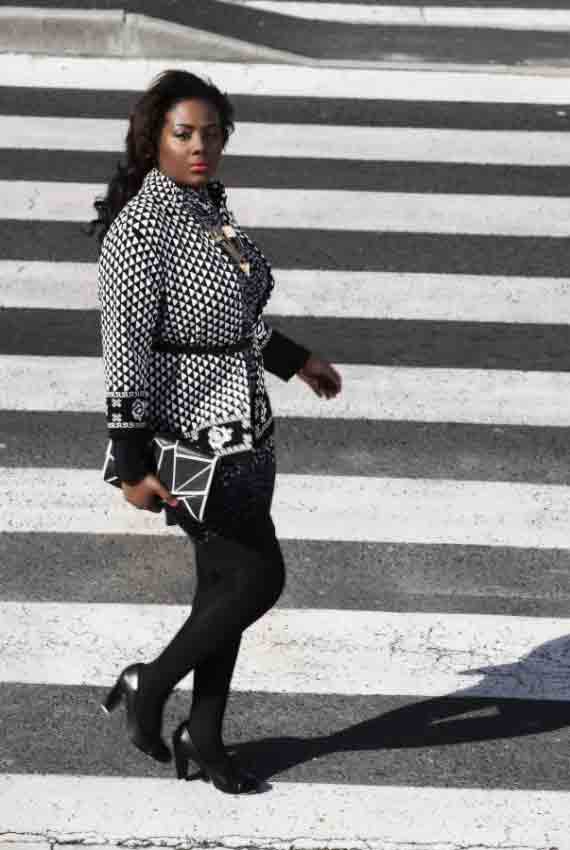 Have you ever had to deal with negative publicity and how did you deal with it?
Oh yes! I just remind myself that nobody has ever made achieved unanimity. Not even Jesus.
I ignore haters or answer with something very sarcastic and I let my work speak for me.
Like Queen B said "Always stay gracious, best revenge is your paper"
What is the message that you are trying to get across with the work you do?
We live in the world where we are constantly judged by our appearance. We attract or repulse because of what we are, the way we talk or what we have.
Every woman deserves to be loved, respected and desired. We simply cannot lock the work to a certain standard.
Beauty is the eye of the beholder and women need to understand that.
Being fat doesn't make you less than a woman or less attractive. You'll be surprised by the number of guys who like curvy girls! We are what we are and we should just enjoy that.
What would you say to anyone who is trying to discover a career similar to yours?
Find a reputable agency, do tests shoots, send them to an agency and see what they say. It's not an easy industry and it's a serious job, so arm yourself with confidence, courage and look after yourself.
Save
Save