Tell us a bit about yourself and your background.
I'm a 26-year-old person finding his way in the global music scene. I've been doing this professionally since I was about 19, and starting getting into music production and songwriting when I was around 13.
 I was born and raised in Cape Town, which has allowed me a very global and metropolitan view of everything I love. I see myself as someone with the knowledge and appreciation to bridge many disparate influences into one coherent output, and that's thanks to a broad musical upbringing by my parents, and an insatiable desire for knowledge.
 What have you been working on recently? 
I'm always working on as many things as I can, so it's quite tough to pin down.
From an artistic point of view, I've been finishing up a lot of releases and remixes for labels abroad, whilst working on some new material for South Africa.
I'm sinking a LOT of time into my record label Do Work Records and the new sub-label we're launching, called SEBENZA. Beyond all of the singles and EPs we have lined up, we also have a mammoth project we're about to undertake to showcase a really broad and thorough look at South African music on a global platform.
My monthly OVERTIME club nights at Fiction in Cape Town are also important to me – It's a space my associates and I use to push and grow the new wave of South African electronic music in a personal, no frills, good old-fashioned rave.
As for radio, my Sunday night In Das We Trust show on 5FM recently celebrated it's 1st birthday on air, so I'm looking to grow and develop the community forming around that as we move into our 2nd 'season', as such. I'm fortunate enough to have recently been given an additional show on the station, in my Ultimix By The Weekender5 takeover every Thursday.
So, in summary, a lot! J
How would you best describe what you do?
In order: Multi-Genre Music Producer / Record Label Co-Owner / Radio Host / Promotor.
Which people in the creative industry have influenced you and why?
I'm constantly trying to draw inspiration from as many fields as I can. Visual artists, all kinds of musicians, and designers – I try look at everyone's work from the perspective of both a critic and supporter, so I can draw on what I think makes them exceptional.
My rotation is constantly changing, so naming individuals would be shortsighted. I aim to be constantly inspired and moving in a different direction, and that's easy when your eyes are always open.
How did you get your career started? 
I had wanted to be a music producer for many years, when at 19 I was given the chance to begin making my entrance to the music industry. A couple of well timed bootlegs and some remixes brought me a lot of attention in 2010, and the rest has been a gradual process of finding my feet and developing my skills.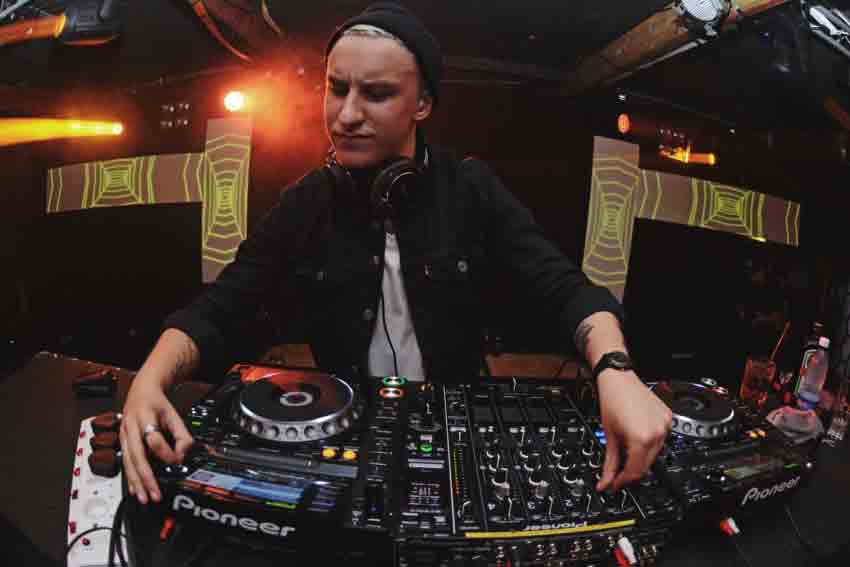 When you are not working, what do you do? 
I really try to relax when I'm not working. It's hard to switch my mind off, so I like to engage in content that occupies as much of my brain as possible. Otherwise, eating good food, and spending time doing fun things with my friends and loved ones.
What can we expect to see from you in he future as a DJ?
I view DJing as a logical extension of my responsibilities as a music producer and label head. As a music producer, my goal is to push more music out now than ever before, even if I have less time than I've had in the past. As a label head, the goal is to both elevate South African music in the eyes of the global market, and to bring an international element back into our local music. Ultimately, it's about pulling my widely cast net a little bit closer together.
Then as for DJing in the performance sense, I'll continue to push genre-bending club sounds as far as I can.
What do you think distinguishes you as a DJ? What sets you apart from others? 
I think the diversity in what I do is what appeals to the people that like me. Whether in my music or my club performances, the sonic landscape constantly shifts and progresses, creating a narrative and story that is wholly unique to that moment.
It might sound really convoluted, but that dynamic approach to music feels the most genuine to me. I don't like being pinned down by rules, and don't think music should ever have to be.
Have there been times that you wanted to quit and what has been the reason you kept going? 
ALL. THE. TIME.
If pursuing your perfect career were easy all the time, it would stand to reason that what you're doing isn't challenging, and in that sense isn't truly rewarding. I fight every day of the week to keep motivated because I know that through hard work, I can turn good things into great things, even if there are external factors working against me.
I believe you miss 100% of the shots you DON'T take, so I continue taking shots, knowing that some of them will be accurate. Maybe one day all of them will be bull's-eyes – only time and hard work will tell. J
how would you like to be remembered as an influencer to the people around you?  
I'd like to be remembered as the person that tried his hardest to make everything around him exceptional; who fought to push the quality  and appreciation of South African music on a global scale; who supported everyone he could to the best of his ability, even when that meant taking a backseat himself.
How would you define success? 
Failing until you stop failing. Being the only person to believe in an idea, until everyone believes in that idea. Working until it becomes effortless.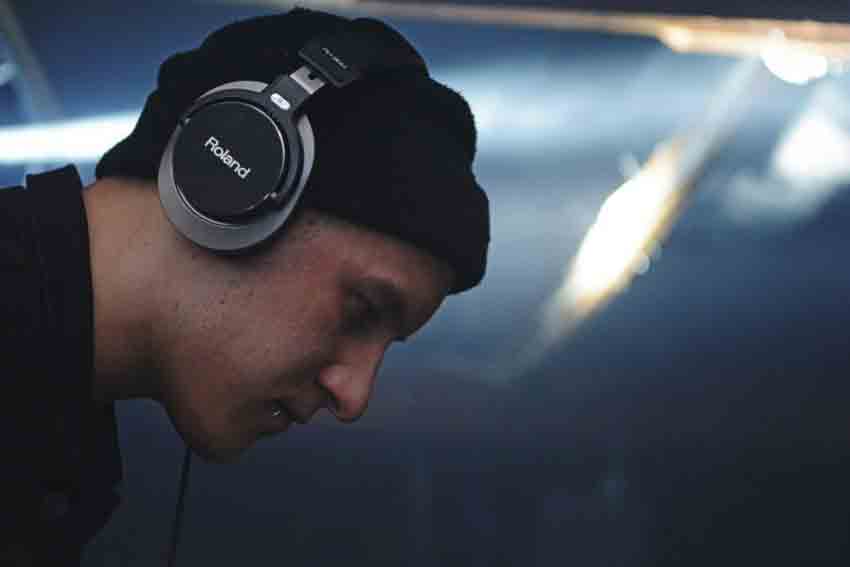 Have you ever had to deal with Negative publicity and how did you deal with it? 
I've done pretty well to avoid controversy. I've had some moments where I've done stupid things that have negatively affected people, but I've endeavoured to deal with those moments with the candor and respect I would hope people would return if the roles were reversed.
Otherwise, I've found that when people have been offended at anything I've said or done, it has stemmed from a difference of opinion, not from my actions being overtly 'wrong' or 'offensive'. That's probably for the best.
What would you say to anyone who is trying to discover a career similar to yours?
Use every available second you have to refine your craft. Invest in yourself. Work as if you're competing with the biggest labels and artists out there, because you are competing with them. And believe in what you make, especially if it means something to you. If you work hard enough, other people might start catching on.