The 1Africa team recently met up with local music star and multi-genre singer-songwriter Daniel Baron to chat about his new single, Children Of The Sun, and to get to know this talented artist a little better!
Tell us a bit about yourself and your background.
Im a singer, songwriter, and musician, and I live to make music and inspire people. I taught myself to play drums, piano, and guitar at age seven, and ever since then I've been making a noise. I set out to follow my dream at a young age and I've never looked back.
 How would you best describe what you do?
Singer, songwriter, musician, producer, pop star, rock star.
You recently released a new single, Children of the sun, which is quite different from the rest of your music. What was the thought process behind that?
I wanted to create something completely different. My vision was to create a song that celebrates life and how people are so different, yet how we are all children of the sun. There is a massive dance music movement worldwide and I wanted to embrace it in my sound.
Which people in the creative industry have influenced you and why?
I'm generally influenced by everything around me. Music-wise I listen to everything from classical to rock to jazz to electronic. I love every genre, so anyone from Michael Jackson and Prince, to U2 and OneRepublic.
Where do you see pop culture in Africa going in the next five years?
Pop culture is ever-changing, so I think it would be impossible to predict, but the African music industry is always growing and is having more and more of an influence on the rest of the world. The African beat is already being heard across the world.
How did you get your career started?
I played my first gig at a small restaurant in Johannesburg when I was 15, and from then onward I performed anywhere and everywhere until I slowly started climbing the ladder. I recorded my first song when I was 16 and then entered Idols, and came in the Top 10 at the age of 18. I was turned down by a few record labels and so I decided to do it all on my own. In 2010 I heard my song on the radio for the first time, and then things started taking off. I opened for Bon Jovi, I won a Wawela Award, and I achieved a few number one hits. If I look back, every achievement, big or small, was a stepping stone towards where I am today. And today I am still on the climb to my ultimate dream of winning a Grammy Award and playing my songs in stadiums around the world.
What have been your best and worst experiences so far?
Best: Opening For Bon Jovi in front of 60 000 people.
Worst: I don't really have a worst. I usually see bad experiences as learning curves and stepping stones to be thankful for.
When you're not making music, what do you do?
I like to sit and do nothing, and that generally leads to me gravitating to a nearby piano to make more music.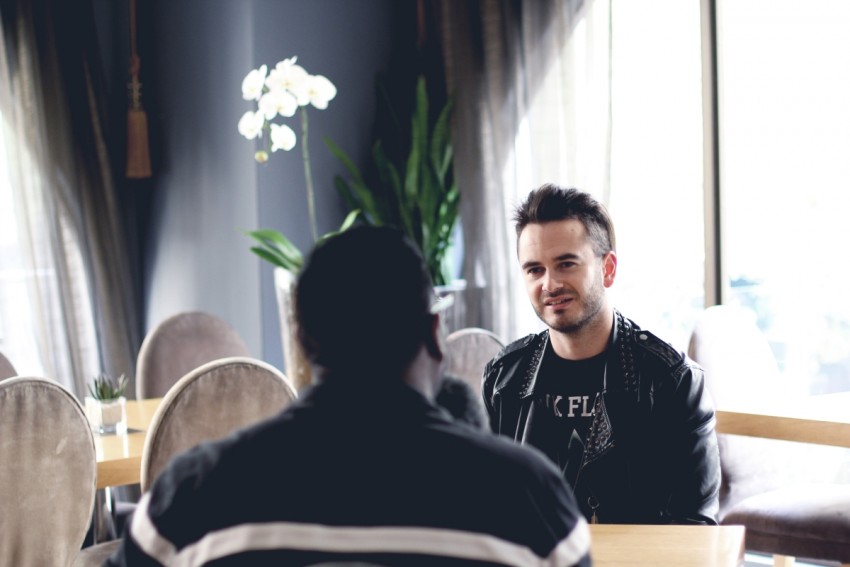 Want to listen to the full interview? Check it out above!
How would you define success?
To me, success is the accomplishment of an aim or purpose. In my case success has been achieving what I have set out to do in my music career. Whether it's awards, selling albums, and topping charts, or inspiring others to dream big.
Have you ever had to deal with negative publicity and how did you deal with it ?
Thankfully I haven't had to deal with much negative publicity. But I still believe that any publicity is good publicity.
What is the message that you are trying to get across with the work you do?
The messages that I always love to share with people is that God didn't put dreams into our hearts for no reason. If you have a dream, you have to follow it." The other message is to love. Love is the answer to any problem. Also: God is Love.
What would you say to anyone who is trying to pursue a career similar to yours?
Keep writing music and perform anywhere and everywhere. Work hard and don't let anyone tell you can't do it. Once again, if you have a dream, follow it. God bless.
Watch the Children of the sun music video below.
You can find Daniel's single on iTunes.