Her free spirit reflects in the work she creates, due to constant traveling and environment change.  Ana started modeling at the age of 15 and her career took her around the world, building character and opening her mind to endless possibilities, creating a fundamental platform for creativity and self-expression.
Tell us a bit about yourself and your background.
Ukrainian-born, Japan-raised, currently living in the most beautiful, and inspirational, city in the world – Cape Town. I have painted my whole life and love all mediums: from watercolour miniatures to massive wall murals – the idea behind the project is the key.
What have you been working on recently?
I focus on murals lately. My dream is to create images around the world that would uplift the community, give power and self-worth. Recent works include a mural in Salt River with a name "Feed your dream", a Paarl mural at a burnt down wine farm "RISE" and "She-Wolf", a mural in Ystad, Sweden.
How would you best describe what you do?
I channel positive message through colour. Everything I do is intended to break the boundaries and to feel your inner power.
Which people in the creative industry have influenced you and why?
I love works of mural artists such as Herakut , Faith 47 for their deep messages and ability to create shapes with so much movement. For me, movement is the most important part of painting. Everything has to fly, dance, move towards light. Also I recently loved Norman O'Flynn's show at Worldart gallery.  The colours were just so awesome, I came out happy and inspired.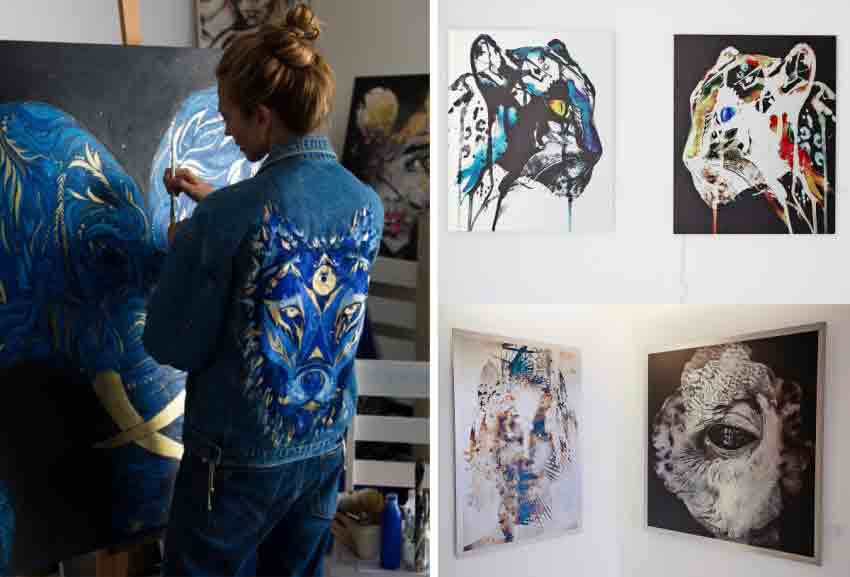 Where do you see pop culture in Africa going in the next 5 years? 
Africa is booming with talent at the moment and with the opening of Zeitz Mocaa I am sure more attention will be drawn to modern African art.  The potential is limitless as there is so much inspiration around
How did you get your career started? 
Social media was my way to connect to people. I try to keep my account authentic and speak from the heart, always evaluating the content I'm about to post and making sure there is a positive message. Instagram gave me a platform to speak from and connect to like-minded art lovers, collectors and mentors.
What have been your best and worst experiences in what you do so far? 
Every new project seems like the best experience ever. The most recent commission was to paint at the Bree Street Block Party in front of the crowd, which seemed so terrifying as I hate crowds to start with, but it ended up one of my most dynamic and energetic works. I think the energy of music and people reflected perfectly on the painting and the result was great.
The worst experience was when I was asked to make a stencil painting on a vintage Morgan car while I was painting the mural at Paarl. Since I painted 50 square meters perfectly I was expecting this small stencil panting to go smoothly, but it was the most epic fail with paint going outside the lines, messing up the whole car and it was all filmed on camera. I've learnt not to underestimate any job small or big.
When you are not creating, what do you do? 
I spend time with my family and Jinx, the most beautiful dog that ever existed.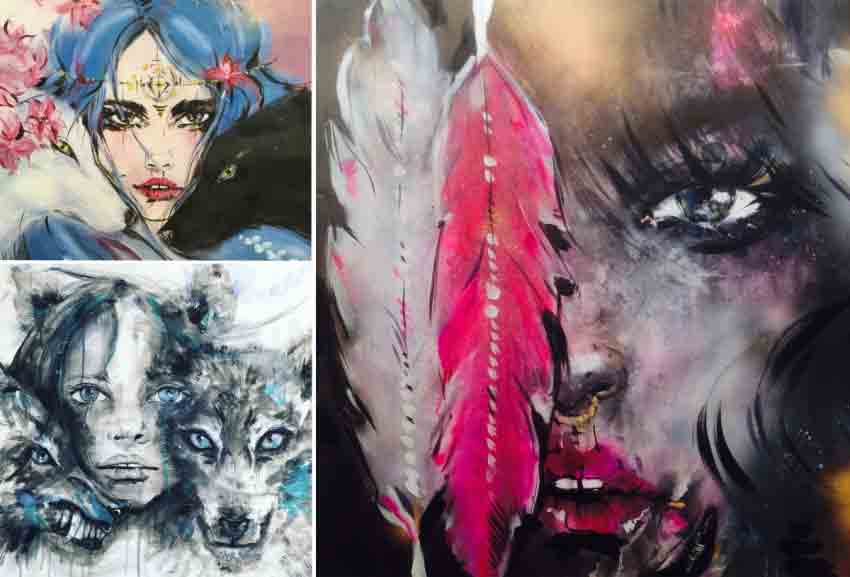 What can we expect to see from you in the future as an Artist? 
Lots more new murals and shows around Cape Town, Berlin and Ibiza. This year is looking very busy
What do you think distinguishes you as an artist and a creative, what sets you apart from others? 
I'm just happy to create and wouldn't want to think too much if I'm good or unique artist.
If you had the opportunity to be the change in your world, what would you do and why (and if you already are, what are you doing?) 
I am trying to picture our infinite, powerfu,l loving self and limitless opportunities we have once we get to know our soul a bit deeper. If I succeed and someone feels that and acts on it I think I'm changing the world to the better
Art, music and photography have such an impact on the young and old. What would your advice be to the next generation regarding how it influences them? 
I would advise to explore as much music, art and religion as possible and not to be influenced by anything too much.  Just look at it as another point of view. I would like to advise for young people to look for their own voices while respecting others.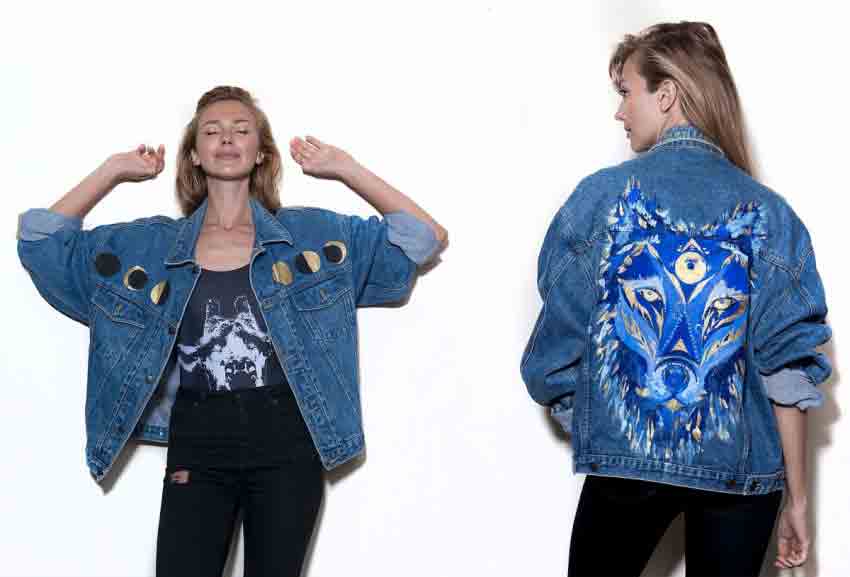 How would you like to be remembered as an influence to the people around you?  
I guess people around me should decide how they want to remember me
How would you define success? 
Doing what you love all day every day is success
What is the message that you are trying to get across in your art? 
Wake up, connect to your inner self, make awesome things and enjoy life.
What would you say to anyone who is trying to discover a career similar to yours?
Go for it and don't look back.
Follow Ana Kuni on social media.

Website: ANA KUNI
Instagram: @ana_kuni
Save