It is no secret that we love finding the latest talents and artists Africa has to offer. So it goes without saying that we had to have Amy Jones on 1Africa. Get all the scoop on your favorite up and coming music sensation as she shares her story with us. We know that you will love her as much as we do.
Tell us a bit about yourself and your background.
I am Amy Jones, 24 years old and from a pretty place called Paarl. I started singing at the age of 4, singing along to Grease and was a huge Britney Spears fan back then. At the age of 13 I got a scholarship to be part of the South African Youth Choir. Singing has always been a part of me. Many know me from Idols SA Season 9 but since then many see me as a girl with big dreams, who kept going, who never stopped believing and who is now living her dream.
What have you been working on recently?
 Recently I've been working on my next single. I am so excited about it and cannot wait for the rest of the world to hear it. Other than that I am also preparing a set to open up for MI CASA at their album launch in Cape Town, so that too is a real dream come true.
How would you best describe what you do? 
 I would describe what I do basically as sharing my gift with the world. Using my ability to encourage, inspire and motivate others. Doing what I do I get to speak up for those who might never be able to say it but who will find it easier to sing it. It's adding hope where there was none through my music.
Which people in the creative industry have influenced you and why?
 Tori Kelly – Her drive, her motivation after also not making it through American Idols but it's amazing how she got nominated for a Grammy about a year ago. She is still someone I really look up to even know. The fact that she too, like myself, is strong in her faith and she doesn't steer away from that. And that is brave.
Where do you see pop culture in Africa going in the next 5 years? 
 I honestly see pop culture in Africa in the next 5 years going beyond just our continent.  I see it growing to the extent that it will have the same influence as any other pop culture overseas. So more awareness, appreciation and more recognition comparable to what you would receive if you are an international pop artist.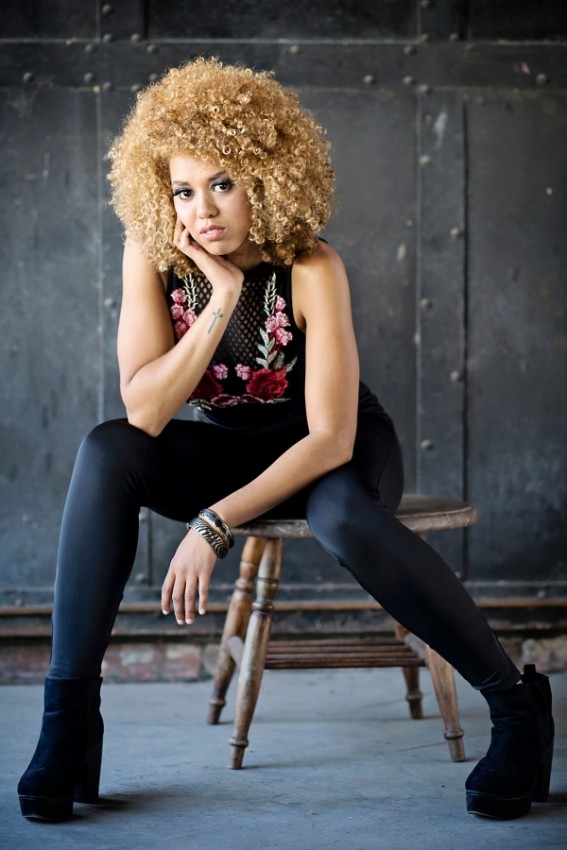 How did you get your career started? 
I wouldn't say there is a right or wrong answer to that question, as there is no real formula to this. Everything started with me, after the fourth time auditioning for Idols, being chosen as one of eight females in South Africa and it was an amazing experience. After Idols, I signed a contract with a company but sadly for 3 years I was kept under a bucket until Lee Willcock, who is now my manager, came along and really took a whole different approach to everything. We both still don't know what we are doing but we have a God who does. And so we took the faith in starting the company called 'JIRAH PRODUCTIONS' and I am the artist and Lee is the manager and yeah that's how it all got started and that's why I am where I am today, cause of faith in God alone, and also faith in Lee. That's a formula that's working
What have been your best and worst experiences in what you do so far? 
 My best experience – seeing how my music inspires, encourages and motivates others. Seeing how sometimes the smaller thing has a much bigger impact.
My worst experience – having to go through that disappointment of signing something I wasn't really sure about, straight after Idols.
When you are not working, what do you do?
 It's funny because I never see this as work, as I honestly enjoy what I do! So it never gets old, but in my free time, I love to just sit in wonder of what is happening around me. I love sitting at the beach, reading, spending time with family and friends and also reading my Bible.
What can we expect to see from you in the future as a musician/singer/songwriter? 
 You can expect to see from me, a new single along with, who knows, maybe another fun music video.
Watch her latest hit single Burn music video by clicking here
What sets you apart from others as musicians/producers/songwriters? 
 What I believe sets me apart from everyone else, is that I never lean on my own understanding and I always seek God first in everything I do. I know what I do is not for myself but it's for the next generation, it's for the world. And once you believe and know that, it changes how you see things.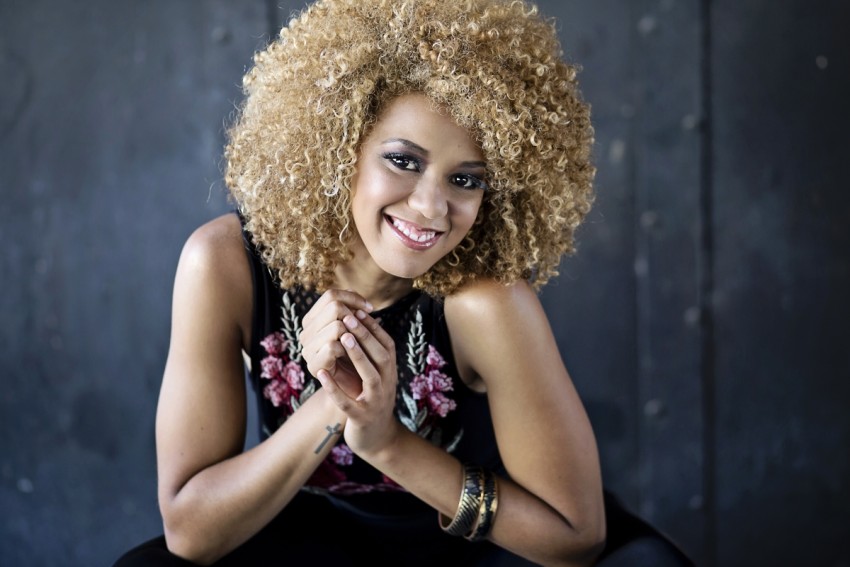 Art/music/photography these things have such an impact on the young and old. What would your advice be to the next generation regarding how it influences them? 
 My advice would be to choose wisely who you listen to and who you follow. And to always know that you, the fan or the follower, can be just as much of an influencer and world changer. I believe many need to fight to believe that we all have a purpose, it might look different than your friend's but we've all been given a purpose.
Have there been times that you wanted to quit and what has been the reason you kept going? 
 Oh yes, there were times where I thought like "maybe I should've been this or that" but I call that "Miss Doubt-fire" and I have to say with Lee on my side that gets thrown out the window before it even sticks. Sometimes many don't really understand where I'm going or what I'm seeing and trusting God for, but I've learned that it's okay because it's not for them to understand, it's totally between God and myself. I always remind myself that going through a situation is not just for the sake of going through it, but also growing through it as well and learning as you go along.
How would you like to be remembered as an influencer to the people around you?
 I would like to be remembered as a girl, who never gave up, who kept the faith regardless of what it may look like on the outside. A girl who just always sees the best in others and who always left a room happy, hopeful, joyful and who carried peace with her and around her. A girl who kept loving others well as the main focal point of what she's done in her music and career.  A girl who made a difference and who made God's name famous.
How would you define success?
 I would define success as that moment you finally think you got to where you thought you were created to be and that moment should feel nothing better or less than the same moment you started out working towards that goal. That for me is success, it's staying who you are and true to yourself while climbing the ladder and not allowing anything from the outside to change your direction but instead to use it to learn, to grow and to gain more insight and wisdom to where you see yourself going.
What is the message that you are trying to get across with the work you do? 
 One simple message and that's 3 words and 1 sentence
DREAM – INSPIRE – FAITH
I dream to inspire people through my faith
So dream big because not even the sky is the limit.
What would you say to anyone who is trying to discover a career similar to yours?
 I would say this, stay who you are, don't conform to the liking of others, be brave and stand out for all the right reasons and never get to a place of doing this for yourself cause selfish ambition never lasts. Have fun and enjoy every minute of reaching your dream.