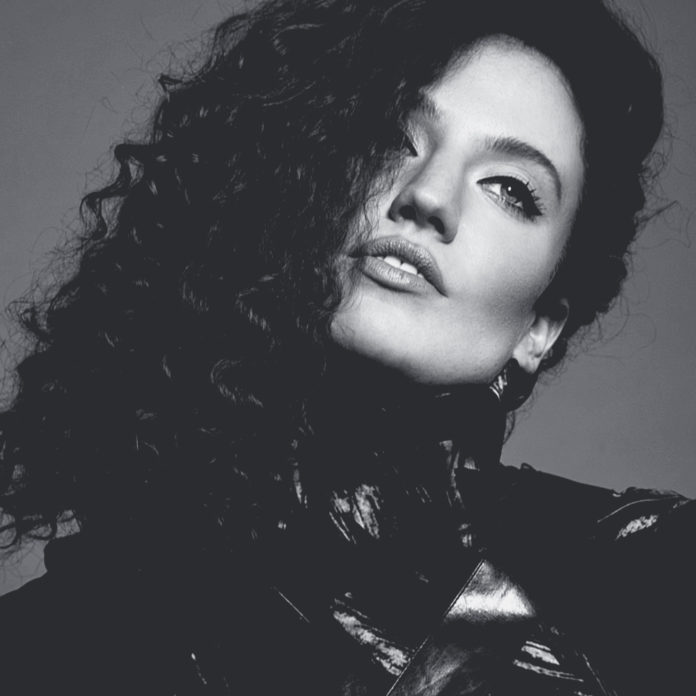 I remember listening to British singer/songwriter, Jess Glynne's Home (produced by Bless Beats) for the first time in February of 2014 and thinking, "Man, this girl has got it." I had already heard her on collaborations with English electronic four-piece Clean Bandit (Rather Be, 2014), and deep house producer Route 94's My Love, but for me Home was different. It was hers. It was fresh, honest, and soulful. Glynne showed the signs of someone who had the potential to make it onto my personal "songwriters with substance" list. HAHA! But, seriously, there are very few of those in today's ratchet mainstream.
Now, it's more than a year later and the 25 year old Glynne's debut album, I Cry When I Laugh has been out for about a week. She is the second British Female Solo Artist in the UK to have five-number one singles (the first being Cheryl Cole) this year (2015) and has collaborated on songwriting projects with many top artists (e.g. Iggy Azalea, Rita Ora, Rudimental, M.O) (Wikipedia, 2015).
I was very honestly waiting for her to drop the ball s-o-m-e-w-h-e-r-e, and, yes, while I didn't really get the point of the intro, Strawberry Fields, or how it linked into the underlying theme of the record (stylistically, lyrically) it didn't perturb me. It also strikes me as something that I will only 'get' or understand after ten listens (I'm on number three).
Gave Me Something is next and Glynne reminds us who she is: the hit making machine who is fresh enough to be relevant today but who also makes us nostalgic, reminding us of the soul music we used to listen to in our mamma's kitchen during the 80s and 90s. Shouts, claps and choir-like backing vocals characterise this feel good song along with songs like Ain't Got Far To Go and You Can Find Me.
Jess Glynne proves herself to be Taylor Swift and three pieces of cake in her power ballad Real Love (originally released by Clean Bandit) and Hold My Hand (the album's second single that held the UK number one spot for three weeks). The catchy and clever chord progression of Don't Be So Hard On Yourself, even though speaking about heartbreak and human fault (Glynne revealed recently that the album was written after a bad breakup, which we hear come out more in It Ain't Right and Why Me), shocked me a bit and in a good way. I liked the original more than the official remix done by Stray Doggz featuring Frisco, which I heard first and I normally always love the remixes more. Stray Doggz, changed the chord progression and added a 808/dubstep feel that surprisingly enough, took a bit of the natural energy away from the song.
Glynne incorporates some of her recent features on the 20-song LP (including Not Letting Go done with Tinie Tempah) and we also hear the songwriting style and melodic prowess of fellow British singer/songwriter Emeli Sande on Saddest Vanilla.
All the songs have strong bass lines, daring synth samples and the chord progressions needed to set this pop princess up on a good winning  streak. If it were my album though, I would have maybe left out Bad Blood (it seems like there may be one too many and this may be the weakest strong song of all the strong songs) and would have possibly reconsidered one of the only down tempo songs, Take Me Home.
Over all, the album is refreshing and will definitely be making it on my December, My Best Friend's Wedding, and Every-Time-I-Want-To-Shake-My-Booty-In-The-Car playlists. The content is relatively clean against all standards and uplifting enough for me to play nearly every song with my 12-year-old sister in the car. I gladly welcome this, because not many artists are making pop music that confronts real issues, holds depth and still allows one a good time whilst being musically excellent.
Buy On iTunes Here.
Do you have questions about Jesus or would like to know more? We would love to connect with you. Just click below to send us your questions!