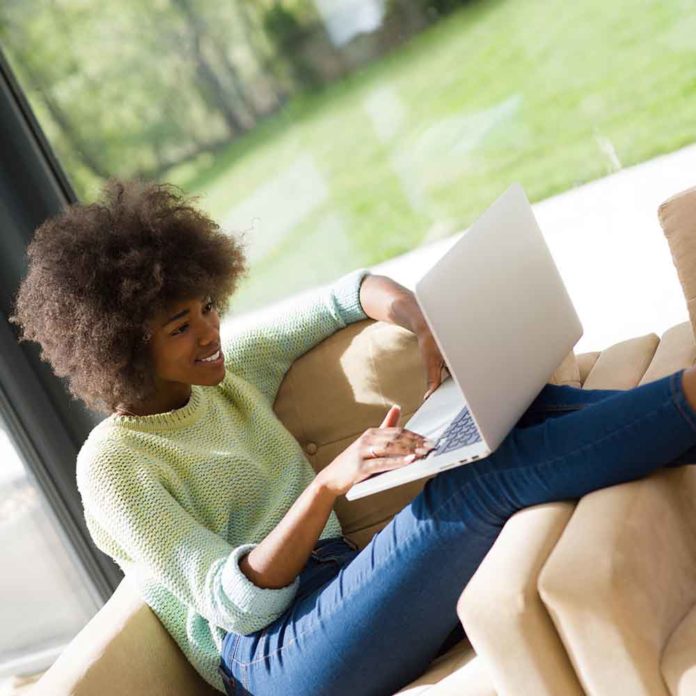 There you are seated in the hot sand of Thailand, the sea breeze tickles your skin and in the distant horizon, someone is selling pineapples. Lazily, you open your laptop – wow, another sale you think. That's great! This is the life, you roll over onto your other side and close your eyes.
That is the picture most people have when they think about making money online or working remotely. The idea of making money online is linked in our heads with this blissful picture of carrying your laptop to exotic destinations and getting paid to do it.
Yup, nice try. The reality of working online is far from a permanent vacation in the tropics. This lifestyle has pros and cons, like any life choice and it helps to know a bit about it before you quit your office job and buy a new apartment with your imagined earnings.
Don't believe everything you read
The Internet is a big and scary place. Internet sales people are smarter than you think and if you don't know what's going down when it comes to making money online then you could well be caught in some trap of giving away money for webinars, Ebooks and consulting. Don't give any your money to any source that promises quick delivery or instant results – this is always a sign that you aren't dealing with something legit.
Take it seriously
This is still a job. Even if you are doing it in your PJs don't let things like that allow for a compromise in the quality of your work or deliverables. You are still going to have to work hard, there is still going to be lots of competition for the role you want and you may have to video call people at some stage – if you do, the PJs won't cut it.
Think through what work you want to do
There are websites which will pay you to do surveys or test products. They may not get you that apartment you wish you had but they will earn you some extra cash.
Options you can try are:
Swagbuck, Inbox Dollars and Project Payday. If you don't mind testing websites so that web creators can get data then try out User testing, Fiverr is also becoming very popular and they sell services for 5 dollars. IZEA pays you to blog, tweet or take videos.
Freelance Writing
If you enjoy writing then this could be a good option for you. Many sites pay for blogs and if you put in the time and the effort to build your CV and get your writing CV slick.
Try to research some of these options:
Listverse, Toptenz, A list apart, International Living, Fundsforwriters, UXbooth, iWriter and Textbroker.
Sell goods
Neither of the above options sounds good? Don't worry, you can always sell stuff online. The Internet is a giant market and if you are creative and able to create a solution to someone's problem then you will have no time selling your goods online.
You will need to create a PayPal account though in order to accept online payment from the vendors. You will also need to showcase your product well with great photos which are clear (no blurry or pixelated images allowed!).
Remember if you sell things online you want to be honest about your product or service. Don't tell someone the table is huge when it isn't! This will only create a negative reputation for your product and prevent you from selling things in the future. Keep your business actions clean and everything accounted for.
If you want to sell things online you can try: Gumtree, Etsy, Ebay or Facebook.
Start a blog
Everyone and their cousin have a blog these days so don't think that this will be an easy option. However, many people make a lot of money from their blogs. You can add advertisements to your blog, membership packages, sell products or do sponsored posts.
Does that clear up your picture of the Thailand vacation? I don't know. Regardless of how you make an income (at the beach or at the office), you will find that managing your finances, working hard and doing your job with integrity is vital. We all need to make a living in order to get back and it can be easy to caught out by dreams of instant success and reach for material gain at the expense of longer lasting and ultimately more valuable things. 
What good would it do to get everything you want and lose you, the real you? (Mark 8:36)
The easiest way to find the real you is to connect with the One who made you.  Seeking success and financial rewards is all good and well but your heart will never be truly satisfied with material wealth.  If you are looking for that thing to bring you fulfillment and makes your life worthwhile, how about discovering who you were made to be by asking God, the One who created you.
If you would like to know how you can have a relationship with your maker, please click on the link below or leave a comment.
Do you have questions about Jesus or would like to know more? We would love to connect with you. Just click below to send us your questions!