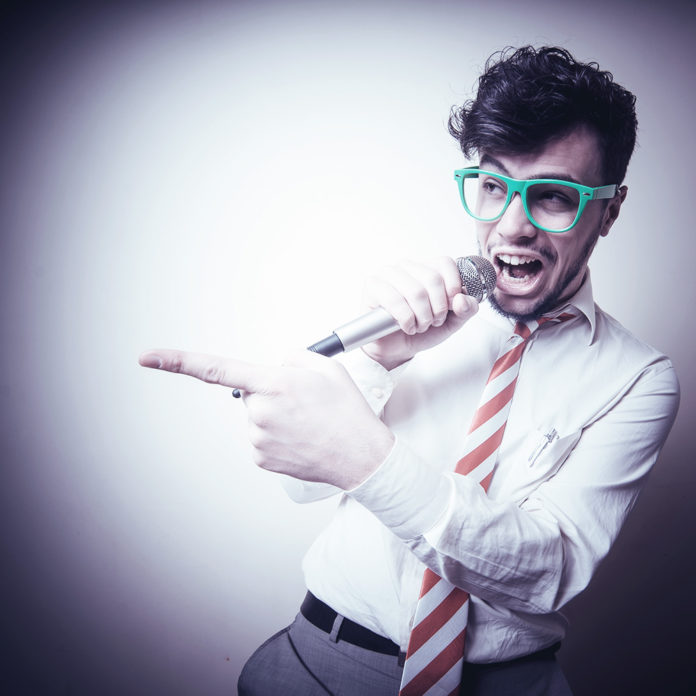 Other than writing, I am a music teacher specialising in vocals and keys. Most days of the week, I will find myself in a rehearsal with a student who wants to sing some of their favourite songs. To be honest, there is now a list of songs I wish were never written because they have been butchered by every 12-year-old ever.
But every once in a while, there will be a student who sings one of the "regrettables", whether Drag Me Down, Love Yourself, Firework, Roar, All About the Bass, Valerie, Uptown Funk or Happy, and they take me by surprise. The student is not normally the best in vocal ability, and they normally aren't the most confident. But, they do something that makes me sit on the edge of my seat and take notice.
I don't know if you have seen how many song covers are on YouTube today, but it is generally the same – a whole lot of people doing the same watered down versions of a specific song (there are over 408 000 covers of James Bay's Hold Back the River). But, only a handful of covers spark the attention of the general public and record labels – it isn't based on vocal ability or looks (though they obviously play a part).
The true way that you cover a song is by connecting with it emotionally. Every word needs to mean something. Every note needs to convey something. The most successful covers are those that turn the mood of the song around to suit the specific singer's personality, vocal tone, and emotional experience. If you can take the original song and cast a different light on it so that people get something different, rather than an average copy of the original, then you are successfully covering a song.
The thing is, people see singing like they see school. You get a certain grade or can reach a certain note and you are ranked according to that. But singing is way more complex. It is the one instrument that comes from inside of you. You cannot truly "sing" unless you allow yourself to sound unique. The voices that we can identify on the radio – be it Adele, Katy Perry, Mumford or Sam Smith – are iconic not because of their vocal ability, they are iconic because they are signature. No one else sounds like them. And beyond that, you can hear the emotion and the passion in what they are singing.
We have had the era of the Aguileras, the Whitneys and the Celine Dions. An impressive voice is just that – impressive. But being impressed by something doesn't mean you are getting any meaning out of what is being sung. The integrity of the song is the key to good music these days. And with covers, it's even more important. If you want to copy Jessie J, that's exactly what you will be – a copy of her. But if you want to take her song and sing it like you mean it, stripping the music down to the lyric and then rebuilding everything around that in your own style, then you will be yourself, which is not only going to make it easier for your audience to connect, but you will immediately be marketable.
Check out a few awesome covers below:
Andra Day covering Queen's I want it all:
Ella Henderson covering Cher's Do you believe in life after love:
Jesse Will covering Taylor Swift's Shake it off:
Ayelle covering Sia's Elastic Heart:
The truth is, you will always be the most successful if you are yourself. Believe in yourself and respect yourself enough to internalise what is coming out of your mouth. The world needs your voice. Not a version of someone else.
Do you have questions about Jesus or would like to know more? We would love to connect with you. Just click below to send us your questions!