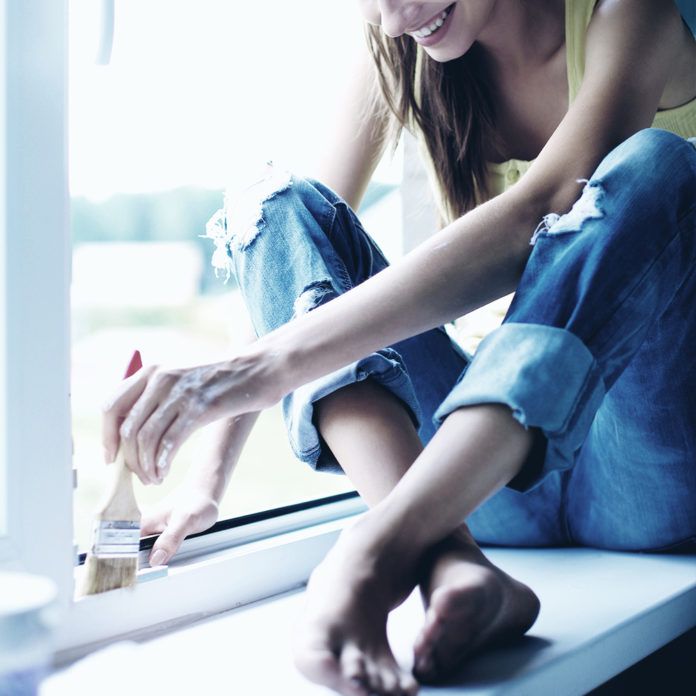 There is nothing better than being in a beautiful environment. A home with lots of light, natural textures, plants, and carefully selected objects, is a pleasure. Put me in a lovely place and I'll become a real homebody. I can spend hours snuggled up in grey cushions, a throw over my knees and a book in my hands. There's something about coming back to a house that has had time and care poured into it which makes you want to announce with glee, "Honey, I'm home!"
The environment you stay in makes a big difference to your peace of mind. A few years ago I helped out with a team that goes into people's homes and helps to clean or tidy up as a way of making a difference and helping out. The people were usually someone who had been through a rough time and to whom a bit of TLC would make a huge difference. There was one home in particular we used to visit often and this home rivalled TOYS R US or a two-year-old's birthday party. There was stuff everywhere and I remember thinking, "this environment will never help someone recover."
Someone's home is often the last thing they pay attention to. We have to have clothes or a car. We need a place to stay but soft furnishings and the details are hardly a necessity. That said, a little bit of attention to detail, some creativity, and love go a long way. Your home should be a place you are proud of – a place where you can feel at rest, process your day, or invite friends over.
Here are some tips to sprucing up your home or place of residence:
Go for a neutral palette
A neutral palette is easier on the eye and easier to buy pieces for. Rooms with natural light and a good amount of white and soft shades do not need to be updated as often as rooms full of colour. Yes sure, everyone likes a pop of colour every now and then and you don't need to deny your little girl her pink, but keep these colours to accents or details. Painting the whole room pink is never a good idea.
De-clutter
Clutter makes everything feel worse. Even the most beautiful of homes is no longer beautiful when there are papers all over the place, along with cords, old electronics, books not on a shelf, and a haphazard collection of odds and ends. Take a lean, mean approach to your home. Things that are no longer being used must be given away or stored in the garage. Buy storage bins and throw all your products into a bin. Throw away old magazines and clean out so old papers don't lurk on every surface. A tidy house is a tidy mind.
Find inspiration
Thanks to Pinterest we have all the inspiration we need. If you are looking for crafty ideas or layout ideas there is a never-ending supply of gorgeous things to eye out. Create a board and begin crafting your look. What do you like, what ideas are feasible, what is everyone else doing with their fireplace or bedside lamps? Steal ideas and make them your own.
Pick a look
It is a design standard that you can't mix styles. Don't try and have a country rustic kitchen and a modern bedroom and a Japanese lounge. Your house will drive you crazy. You need to stick with a similar look and feel throughout the rooms. Try not to be driven by fashion or what your friends like; think about what you are naturally drawn to and what the home lends itself to.
Old and new
You do not need to buy a new set of furniture to turn your pad into a dream home. Nope, mix and match, but keep it in style. Secondhand furniture stores have loads of hidden charms that you can paint or fix up. Don't be afraid of being slightly eclectic as long as you think through your purchases and vet them against the look you are going for.
Phase it
Go for quality over quantity. You don't need to change everything right now. Start with one or two key changes and then work through the rest of the house when you can afford it. Time flies faster than you think and it is always worth investing in the right thing over something you may not like in a year or two. Sure, the in-between is not ideal but the wait will be worth it when you have a home you have curated over years. After all, "if you go anywhere, even paradise, you will miss your home." (Malala Yousafzai)
Do you have questions about Jesus or would like to know more? We would love to connect with you. Just click below to send us your questions!