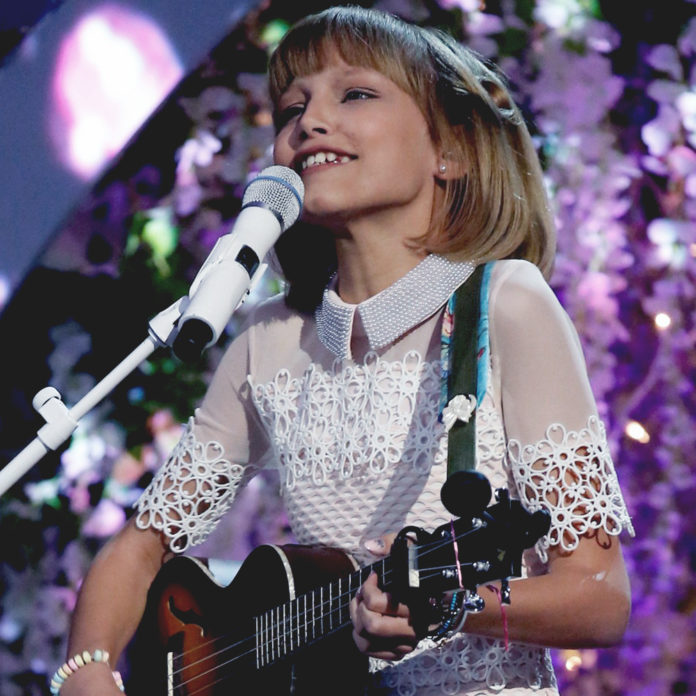 Talent shows have become a new staple of our culture. But with multiple versions of The Voice, X Factor, and the numerous 'Got Talent' franchises, it's rare to find an act that truly stands out from the rest.
This year, however, there has been one girl that has taken the world by storm. At the tender age of 12, Grace VanderWaal entered America's Got Talent with her ukelele and an original song. But this wasn't just any song… The catchy tune and slightly obtuse lyrics, combined with her raspy indie vocals took YouTube by storm. As a vocal instructor, it is rare to have the same song requested by most of my students. But everyone wanted to sing this one. Her original audition has recently hit over 35 million views. Check it out below:
Unlike many singers in the 'Got Talent' franchises, she continued to captivate her nation through the following three rounds. Last night, after singing with one of her musical heroes – Stevie Nicks – she took home the title, scoring a whopping $1 million and a headline show in Vegas.
Two elements of Grace truly stood out throughout the competition: her character and her skill with lyrics. In a rather crazy variety of characters that rang rather empty, Grace's genuine spirit struck a chord with her audience. The honesty and simplicity of her songs are also a breath of fresh air. You can check out a few more of her original songs below:
It is pretty remarkable how people can identify authenticity even when bombarded with all the talent, production quality, and loud colours. In a world that can seem so fake, I believe it is important to find a way to stay grounded – at peace with who you are before the opinion of others. In a world that is trying to make everything a popularity competition, people are desperate to be real and have real people around them.
Nothing keeps you grounded more than recognising that there is a God who is way bigger than any part of this world. If you would like to find your way and know who you are before others tell you, find out what God intended for you.
Click on the link below to find out more.
Do you have questions about Jesus or would like to know more? We would love to connect with you. Just click below to send us your questions!