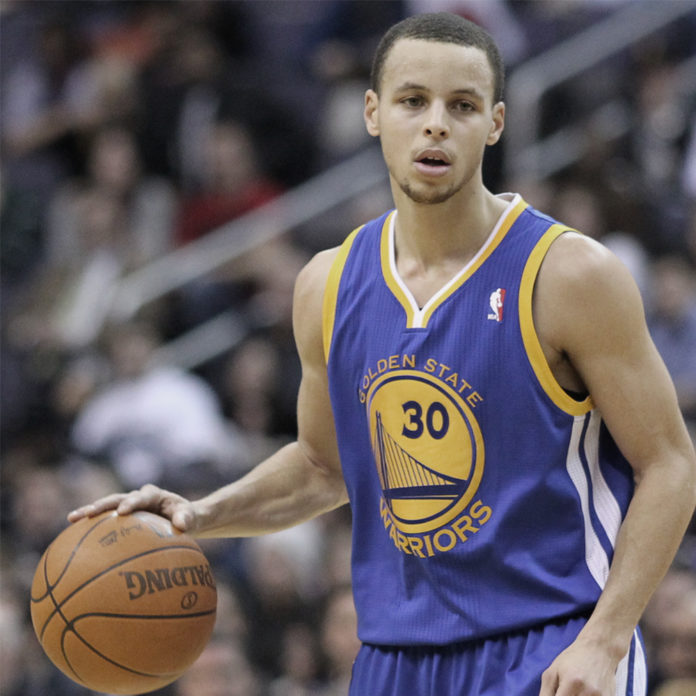 Kevin Durant is finally a champion!
Not only that, he can add "Finals MVP" to his resume.
On Monday night (12 June), Golden State Warriors defeated Lebron James and his Cavaliers 129 – 120, winning the series 4-1.
Champion ? pic.twitter.com/YSrAvBElfc

— Golden State Warriors (@warriors) June 13, 2017
While the Cavs came out fighting, they were just no match for the Golden State firepower – both Kevin Durant and Steph Curry were hot and unstoppable.
Durant – who won his first championship ring on Monday – finished with 39 points, 7 rebounds and 5 assists on 14-for-20 shooting in 40 minutes. He averaged 35.2 points, 8.4 rebounds and 5.4 assists in the Finals, with a 55.6 field goal percentage.
Curry – who played the best he ever has, in a final series – had 34 points, 10 assists and six rebounds
Lebron James and Kyrie Irving certainly did their bit to carry the Cavs.
James dominated the paint and proved to be unstoppable from below the post – and wound up with 41 points, 13 rebounds and eight assists.
James also walked away with a triple double average in a finals series – an impressive record.
While these figures are impressive, the storyline really belongs to Kevin Durant who was criticized for leaving the Oklahoma City Thunder – which saw him fall out with longtime friend and former team-mate Russel Wesbrook.
Larry is back in the Bay! ? #DubNation pic.twitter.com/HXo6MH1gMy

— Golden State Warriors (@warriors) June 13, 2017
Wesbrook and many others had criticized Durant for leaving OKC and simply joining a "super team" – all to chase a championship.
Many critics had indicated that if Durant had failed to win a championship with Golden State, then the move would have been in vain.
Durant on the other hand responded, prior to the series, indicating that win or lose, he was happy with his decision.
But I was sure he was on the winning side this time. In a way, it vindicates him and proves many wrong – that is truly a champion.
Golden State will be going on a championship parade through the Bay area later tonight and I am sure they will relish the moment.
Who else is ready? ?? #WarriorsParade #DubNation pic.twitter.com/9KRaiUjtnc

— Golden State Warriors (@warriors) June 15, 2017
No doubt, James and Irving will be sharpening their weapons during the off-season to make sure they fight to regain their title.
We're already looking forward to next season!
Do you have questions about Jesus or would like to know more? We would love to connect with you. Just click below to send us your questions!