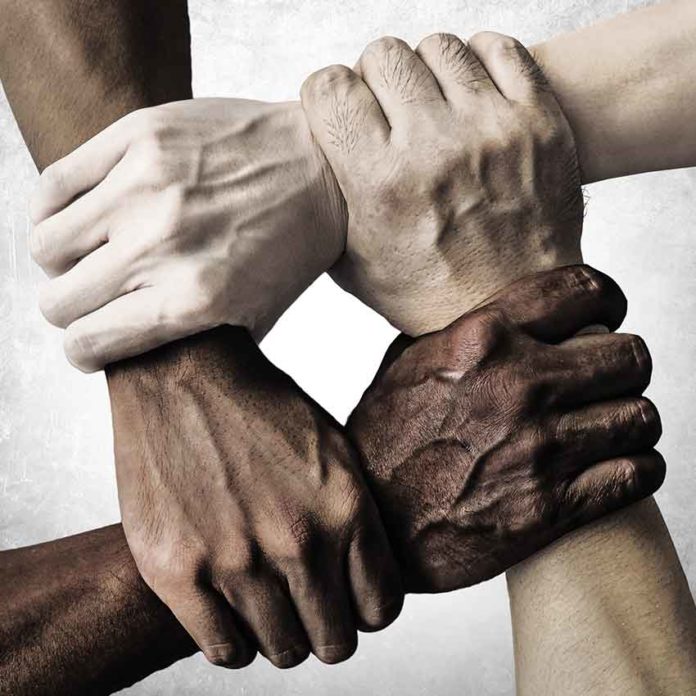 Looking at the state of our continent currently can inspire negativity – to put it lightly. The violence, the fear, the poverty – when we look at it from a human perspective, from our own perspectives, it can feel hopeless and overwhelming.
I've found that there are usually two ways that people react to this. The first is that we can get despondent, decide that there's nothing we can do to change anything or to help, and we can stay in a state of anger and bitterness. The second is that we take the burden on our own shoulders, and we get filled with righteous anger which can sometimes be just as draining as giving up.
However, there is a third option – somewhere between the rock and the hard place – that we overlook when we're thinking solving things from a human perspective. This isn't only an option- it's an answer. The answer is a person – and His name is Jesus.
In these dark days, where our anger can get the better of us and the problems can seem insurmountable, we have hope.
When God looks at Africa, He does not see what we see. He does not see crime statistics and feel worn out, He does not look at homelessness and think that there is no answer. He does not look at rising unemployment and feel fear. He does not see the violence and feel overcome.
Don't get me wrong, He is not ignoring the issues and He is not unaffected by our pain … but He knows that He has already won.
In John 16:33 (NIV) we read:
"I have told you these things, so that in me you may have peace. In this world you will have trouble. But take heart! I have overcome the world."
We live in a broken, imperfect, scary world. But our God is greater – and He is already victorious.
When God sees Africa, He sees potential. He sees a land full of people that He created – every individual, each with a purpose and a plan in mind. When God looks at Africa, He sees hope. He sees 1,216 billion hearts that He adores, that He cares about, that He has a plan for. He sees 1,216 billion people that He died for.
2000 years ago, when Jesus died on the cross, He did not only die for our heavenly salvation, but also for our earthly lives.
In John 10:10 (NLT), Jesus speaks and says:
"The thief's purpose is to steal and kill and destroy. My purpose is to give them a rich and satisfying life."
We have a very real enemy, and its not Africa, or politicians or people. The devil would love us to give up on our beautiful continent, to say that it's too late, too far gone to do anything. He would love us to give up and move away.
But that's when we need to dig our heels in and say that enough is enough. Jesus has a plan and future for this continent, and when we put our hope, trust and future into His hands, we know that we will see abundant life.
By ourselves, there is only so much we can do. But with Jesus on our side, nothing is impossible. Whatever position you find yourself in today, however hopeless or afraid, take heart and know that He is with you – all you have to do is ask. Life is far too difficult to try and do alone, but with Jesus, we are victorious before we have even begun.
Do you have questions about Jesus or would like to know more? We would love to connect with you. Just click below to send us your questions!