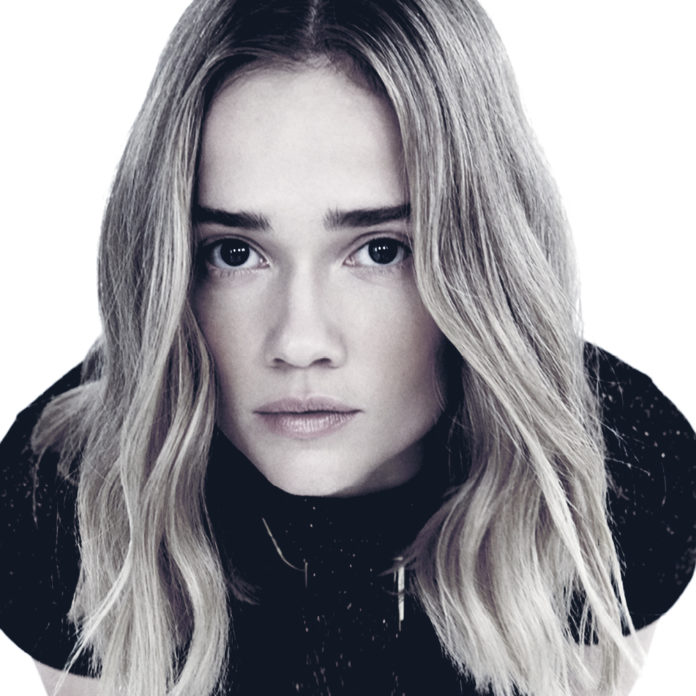 Strong vocals, a unique, clean look, awesome lyrics, and extremely musical. This girl is something of wonder. With music that could most accurately be described as retro pop, it is deeper than Katy Perry, smoother than Taylor Swift and lighter than Charlie XCX.
Florence Arnold had her big break as a drummer, playing with Kylie Minogue, Girls Aloud and Pet Shop Boys. She also was the face of Nina Ricci's new fragrance, with multiple campaigns. But behind her pretty face and all of those beats (which shine through in all her tracks) is a voice that is pretty special. This comes through in the awesome covers she posts on her YouTube channel. Check out her version of Radioactive from Imagine Dragons:
Another thing that needs to be really appreciated about this artist is her musicality. She can play drums and guitar very well – while singing, which is no small feat. This quirky music video also shows her how much of a command she has as a performer. In many ways, if Kate Moss could be musical, she would be a version of Florrie.
With three EPs under her belt, the full-length album should be on its way very soon. With a new single out now (see below) and a catalogue of producers and writers rumoured to be working with her under Sony, hopefully it won't be too long before she blows up our airwaves.
Florrie has had success independently, with over a thousand copies of her first song released being downloaded in days. She has over 39 000 people subscribed to her personal YouTube account and more than 36 000 people following her on Instagram. But the elusive "bigtime" is yet to dub Florrie "up-and-coming". I have found that this sense of right timing is not only applicable to the music industry, though. Sometimes you can have everything set up for a win, but it just isn't the right time for things to move forwards.
The thing about artists that not many people know is that you can have the whole package – the look, the vibe, the style, the talent and the drive – and still not make it. It's the ugly part where business and brilliance seem to fracture. You could look at it two ways: either Florrie is not what the "market" wants right not, or the worldwide market isn't ready for all that Florrie is. I believe the latter is true for this artist. So when she does get her big break, don't forget where you heard of her first! You're welcome.
Do you have questions about Jesus or would like to know more? We would love to connect with you. Just click below to send us your questions!