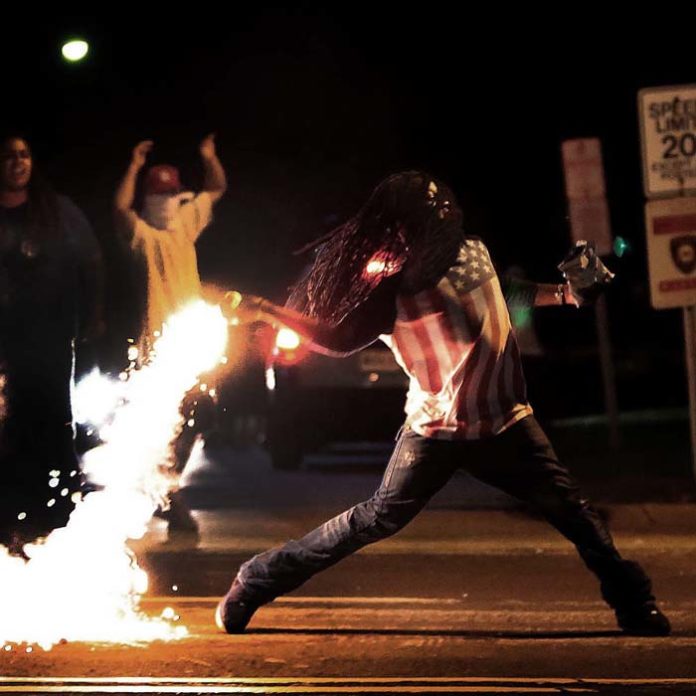 We recently wrote a post called State of Emergency in Missouri. In it we, like many others, were eagerly waiting to hear a decision that was about to be made by a grand jury on whether or not to prosecute Darren Wilson, the policeman who shot and killed teenager, Michael Brown in August this year. Since then, the jury has announced that no charges will be brought against Wilson. This has led to an eruption of chaos and violence much worse than what had been seen immediately after the shooting. The video below, courtesy of CBS, gives just a glimpse of some of the violence which broke out in the Missouri neighborhood.
There have been all kinds of responses to the riots and protests in Ferguson. Even for people not directly affected by all that is happening, the issue is stirring up a great deal of emotion. Celebrities and influencers speaking up on the matter and offering their opinions are receiving some major pushback, depending on which side of the fence they sit. Among the people taking some flack on social media platforms is chart-topping hip hop artist, Lecrae. Some of his followers have declared that they have lost respect for him and expressed "profound disappointment" in him for his stance. It really is quite revealing how emotive matters really change the game in so many ways. One thing is for sure: Ferguson is an extremely divisive issue.
Another thing that is certain is that we human beings are fickle. Opinions will always differ and we will never agree on everything. Perhaps, it's in moments like these, where we see troubles plaguing places like Ferguson as they do every other nation in the world in different forms, that we need to take stock. It is Lecrae, in all of this painful drama, that has provided me with the greatest food for thought in a tweet he wrote recently.
As human beings, is it possible that we are always looking for our answers in the wrong places? We've searched for answers in better policies and legislation. We constantly hope that the next president will be the best one and will be a messiah. We cross our fingers and believe that a new calendar year will be my year. But surely there's more.
Where do you stand in all of this? Have you had your hope dashed time and time and time again by someone in whom you placed faith but they never came through? Sad and brutal as it may seem to say this, the people of Ferguson may never find their fulfillment through the policies of Congress or the Senate. Human fulfillment goes way deeper than this. Certainly, for us at 1Africa, it's about a deeper hope. We want you to click on the link that follows as you scroll down this page to know what it's really about for us.
Do you have questions about Jesus or would like to know more? We would love to connect with you. Just click below to send us your questions!