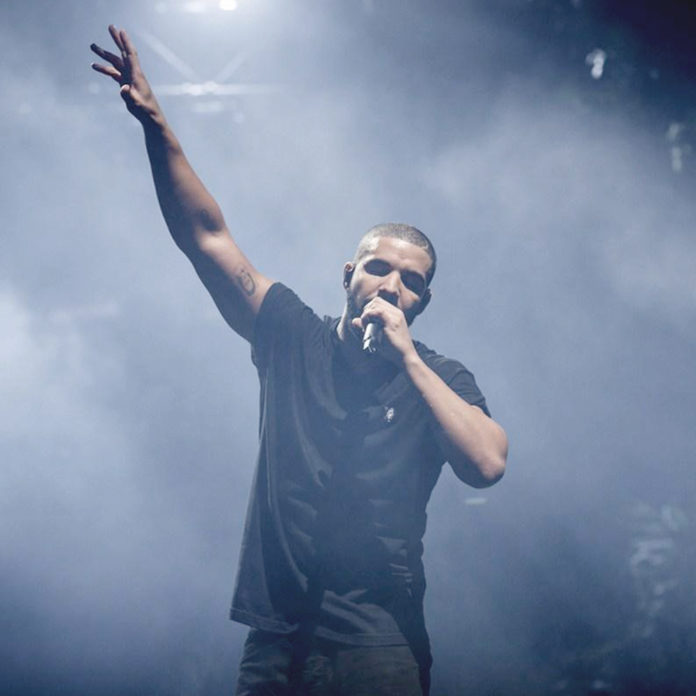 Hip Hop fanatics are on cloud nine after Drake recently dropped his latest project – More Life.
Drake – a.k.a Drizzy – has several collaborations on the album including South Africa's very own House Music DJ, Black Coffee.
Coffee features on the track "Get it Together".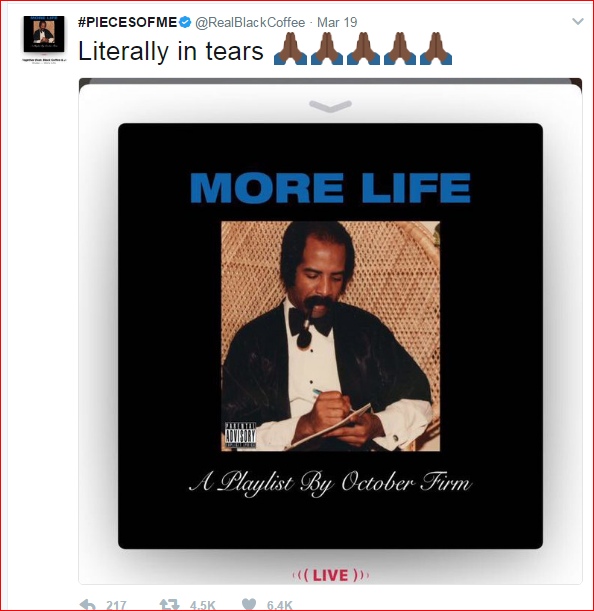 The 22 track album also features artists such as Travis Scott, Skepta, Young Thug, and of course Kanye West – who features on the track Glow.
After listening to Glow, one can't help but get excited about the prospect of Kanye and Drizzy releasing a full album together.
It was also the first time we have heard from Kanye West, musically, since his "melt down" late last year.
It's good to know Yeezy's still got it.
In its first week of release, More Life broke some records.
In the first 24 hours, the playlist got up to 89.9 million streams globally on Apple Music – breaking the single day streaming record on the platform.
At the same time, More Life was streamed 61.3 million times on Spotify on the first day of release and was streamed 76.3 million times on the second day. That broke the single day streaming record on Spotify.
Despite his deal with Apple Music, Drake later made the album available on other platforms.
For any Drizzy fans, the album is definitely a must-listen.
It is also worth a try even you aren't one.
Drake displays his musical ability – as he works through several different genres.
If he can work with Black Coffee and Kanye West in the same album, it pretty much tells you all you need to know.
Save
Do you have questions about Jesus or would like to know more? We would love to connect with you. Just click below to send us your questions!