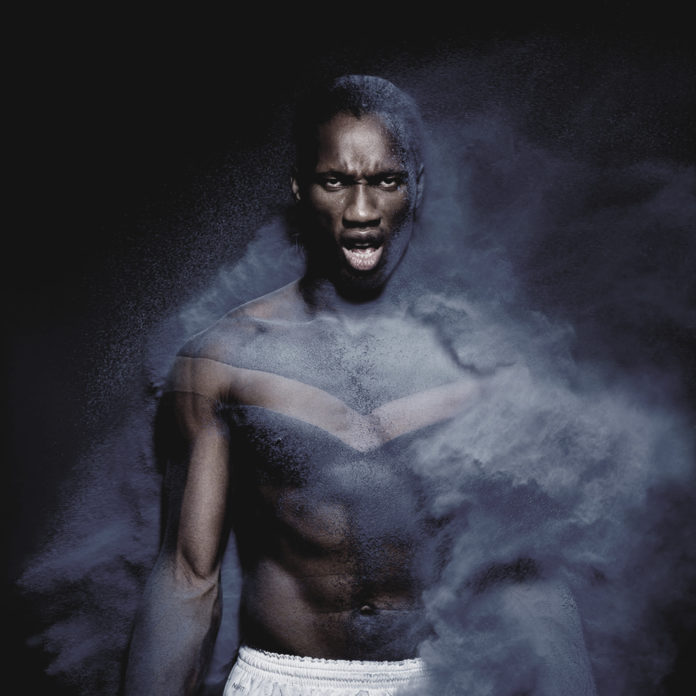 There's no question that Montreal soccer fans count Didier Drogba as a superstar. The former Chelsea striker was met with chants and long applause at a news conference attended by media and hundreds of the Major League Soccer club's most loyal fans at Saputo Stadium on Thursday night.
He donned the No. 11 shirt, which was given up by midfielder Dilly Duka for the team's new marquee player.
Drogba will need time to train with his new teammates and work on his conditioning before he can play in a match. For now, he just wants to fit into his new team.
"I wasn't a superstar before I joined big teams like Marseille and Chelsea and the others so I know how it feels," he said. "A superstar is just the way people look at you, but in the dressing room you're the same."
"I played with Frank Lampard, John Terry and I played against good players like (Steven) Gerrard, (Andrea) Pirlo, and they are simple guys. We are human beings. All I can try to do is give back to those players who want to learn and I think I am also going to learn from them."
The 37-year-old, who scored 164 goals while helping Chelsea to four Premier League titles, is the biggest name ever to join the Impact and his presence is certain to help the club on the field and in ticket sales. His arrival at Trudeau Airport last week Wednesday drew a huge throng of dancing and chanting fans.
Drogba played for Chelsea from 2004 to 2012, then played in Turkey before returning to the Blues for one more season, and one more title, in 2014-15.
He left Chelsea after the season and, after taking several offers, opted for Montreal, which had to send allocation money to the Chicago Fire to obtain his MLS rights.
Chelsea happened to be using the Impact's training facilities as a base for a series of pre-season games while negotiations were going on.
Drogba said positive reviews from Chelsea players helped in his decision, as did talks with former Impact defender Alessandro Nesta, the ex-Italy and A.C. Milan defender. The player who grew up in France and Ivory Coast also liked coming to a mostly French speaking city.
"I was impressed by what my teammates said and by my talks with the team president (Joey Saputo) and the welcome the fans gave me," said Drogba, who holds the record for most international goals scored for Ivory Coast.
The Impact, who inked him to a two-year deal, believe Drogba has enough left in him to boost their attack. The six-foot-two forward agrees.
"I'm not here to change the way players play or the system, that's up to the coach," he said.
"I think what I can bring is a mentality. I came here to win. Believe me, if I wasn't able to do that I wouldn't be here."
Saputo complained before the season that the team had lost its "buzz" among fans. Disappointing attendance at many league matches bore that out. Drogba's arrival should change that.
Source : cbc.ca
Do you have questions about Jesus or would like to know more? We would love to connect with you. Just click below to send us your questions!