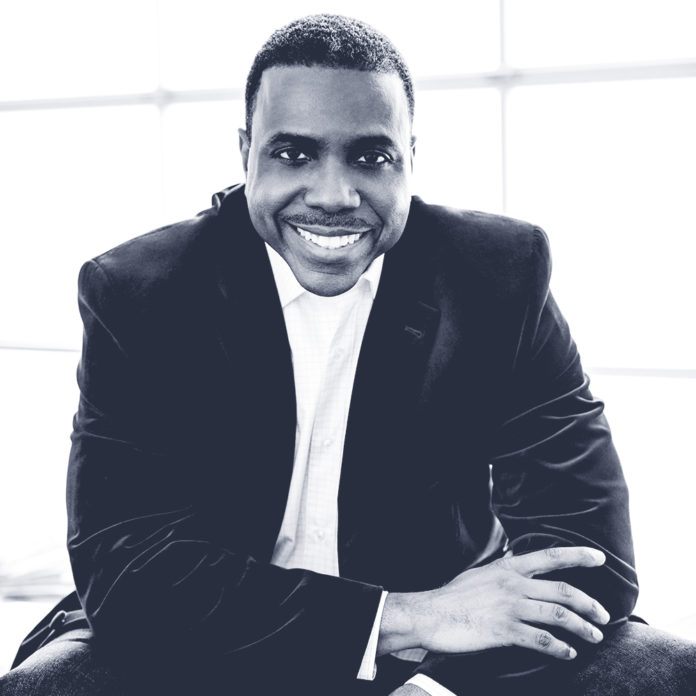 It's been in the news that Pastor Creflo Dollar says he has spoken to God, and God wants him to buy a $65 million private jet. His congregation, thus far, has obliged his every whim.
A while back his website unveiled Project G650, an "airplane project" that he claims has something to do with "Understanding Grace" and "Empowering Change."
You may be wondering, What could this mysterious, holy airplane project be? Probably something related to charity, you must think, like air-dropping food into famine-ravaged countries, or flying sick children to doctors, or lifting two of every animal out of a flood.Not quite. Dollar was once the proud owner of a pretty baller private jet, but now it's old and, naturally, he wants a new one. He also wants his followers to pay $65 million for it. As Jesus intended.
On his website, Dollar made his case: "The ministry's current airplane was built in 1984, purchased by the ministry in 1999 and has since logged four million miles. Recently on an overseas trip to a global conference, one of the engines failed. By the grace of God, the expert pilot, who's flown with Creflo for almost 20 years, landed the plane safely without injury or harm to any passengers."
Dollar claims the private jet allows him to "safely and swiftly share the Good News of the Gospel worldwide" in a way that commercial aircrafts no doubt just couldn't.

Dollar's salary is not known, but according to The New York Times, Dollar's New York church rakes in $4 million annually and his Atlanta operation has an $80 million annual operating budget.

The Bible says; "Keep your lives free from the love of money and be content with what you have, because God has said, 'Never will I leave you; never will I forsake you.'"

It is the love of money, and not money itself, that is the problem. The love of money is a sin because it gets in the way of worshipping God. Jesus said it was very hard for rich people to enter the Kingdom of God. When the rich young ruler asked Jesus what he should do to inherit eternal life, Jesus told him to sell all his possessions and give the money to the poor. We are to serve God, not waste our time trying to become rich.

Do you think Pastors should be rich and live an expensive lifestyle? Is it God's desire to see us rich? Share yours thought by clicking on the banner below.
Do you have questions about Jesus or would like to know more? We would love to connect with you. Just click below to send us your questions!