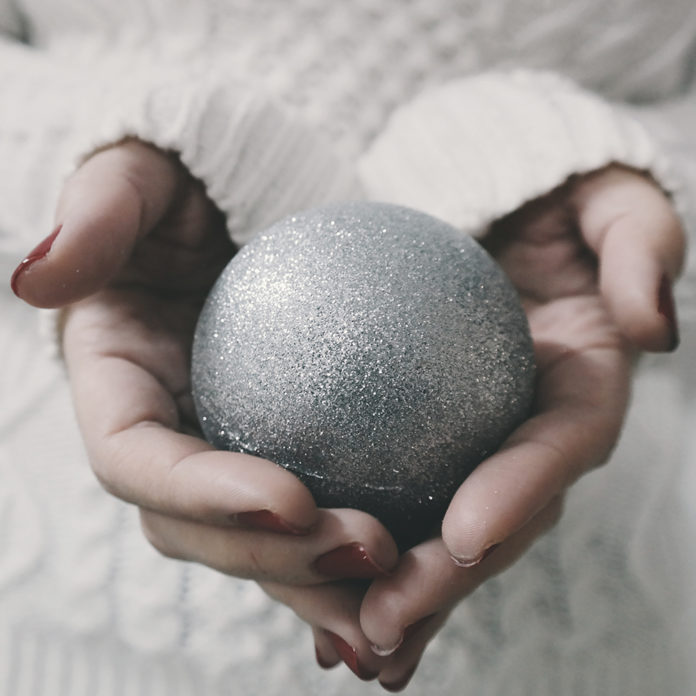 Tis the season for giving and getting gifts?
What does Christmas mean to you? Family, friends, feasts, festivities, fpresents? (we were doing so well with the f words that I had to improvise with that last one, unless my editor caught the f and spelled it 'presents' in which case this makes no sense whatsoever. Thanks editor!)
For a lot of people, Christmas can be a very lonely time. And with over a month and a half to go before it hits, I thought this would be a good time to challenge us towards some more exciting opportunities.
Here are just three I thought of, but I'm sure you have others you can share with us in the comments below.
INVITE  A STRANGER
Both my and my wife's family have a habit of inviting people they know are going to be alone to join us for our Christmas meal. As a child I didn't really get this (please explain these things to children!!!) because it felt like someone was invading our special family time. But now that I understand how sucky it must be to be alone at a time when most people are celebrating, it is something we have tried to incorporate into our own rhythms.
So look around you – is there someone in the office, a friend you've met at the gym or maybe someone at church who always sits by themselves – and find a person or family that you can invite to join you for your big meal. Let your Christmas meal be a time of giving the gift of hospitality to someone who otherwise might have been by themselves.
What about that person on the street corner that you have started building some kind of relationship with? Maybe you buy 'The Big Issue' from the same person every week or have found a particular person on  the streets to help out with food. Would it be so revolutionary to invite them into your house?
When you get married, Christmas can become a bit of a logistically tricky time as you now have two families plus your new one to figure out Christmas for. So this year my wife and I will be doing Christmas Eve with our folks and Christmas day with hers. But then we have chosen to do something on the night of Christmas where we can invite others into our home. Some who are good friends and others who might have otherwise spent that time by themselves.
GIVE TO SOMEONE IN NEED
One thing I absolutely hate about Christmas is the notion of spending huge amounts of money on things people don't need. And often don't even really want. The popular purpose of Christmas seems to be for us to not be  wise in our spending but to "go a little wild" and buy things we would never consider the rest of the year.
Which is why my wife and I decided we are not going to do Christmas presents this year. At least not to family and friends. We are on the lookout for a giving opportunity that will be significant to whoever receives it. A person who is struggling financially or a family in need.
I remember one Christmas a few years ago when I worked out all the money I was going to spend on Christmas presents and instead divided it up between two families that I found who were struggling to make ends meet. To my friends and family it was one less nice thing, but to those people it was something that made a difference.
How would your country look if everyone decided that instead of giving to those who already have so much, we look instead to those in need.
COMMIT TO A LONGER TERM INVESTMENT
Lastly, a powerful gift we can give this year for Christmas is the gift of commitment. You might be sitting there thinking, "But I don't have any money, I can't do this." But there are things beyond money that we can give. Time, energy, expertise, stuff and even presence are five things that come to mind.
What is a commitment I can make to a need that will be ongoing in 2017? Perhaps it is committing to tutor a high school or varsity student who is struggling with a subject I am skilled in. Maybe it's finding an old person in a home who doesn't get any visitors and popping in once a week to listen to their stories or take them a small gift. It could be offering to mow your neighbour's lawn because you know they don't have a lawn mower or the time. And a hundred other things.
Two of the things Val and I have committed money to are a person and a project. We give money with some friends of ours to help someone we know finish their studies. We give some money to a place of safety for children. Neither of those amounts are all that huge, but alongside other people who have made the same commitment, it starts to make a difference.
Instead of letting Christmas bankrupt us this year for largely meaningless or unnecessary things people don't need, how about we take a few moments to really consider where we are going to spend and invest this year. That will have an impact on many lives heading into 2017.
Who is with me?
Do you have questions about Jesus or would like to know more? We would love to connect with you. Just click below to send us your questions!