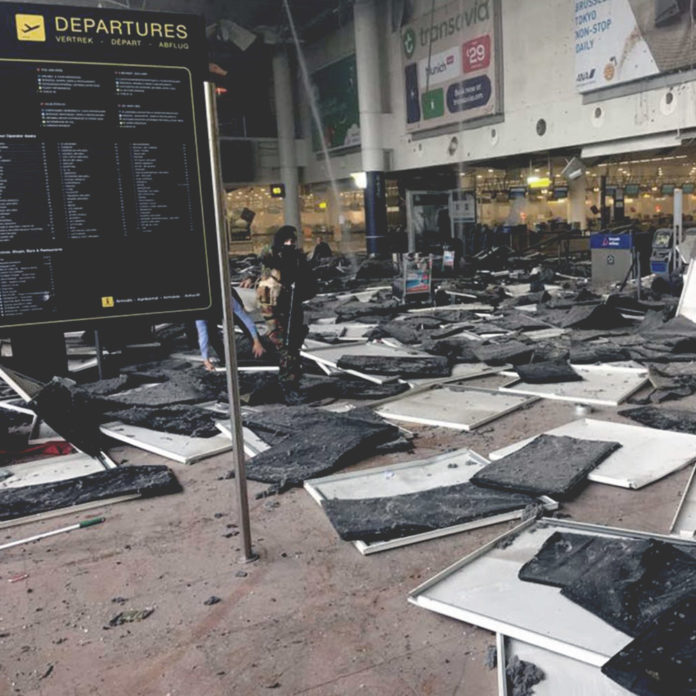 It's almost beyond comprehension: Yet another string of terror attacks have rocked a major city.
Belgian authorities have confirmed that military reinforcements will be deployed to Brussels following two bomb blasts in the departures hall of the city's airport. As many as 13 innocent people reportedly died in these attacks. At least one of the attacks was reportedly a suicide attack – an attacker opened fire on bystanders before the blast.
A third bomb also went off at the Maelbeek metro station near the EU building in the city, claiming the lives of at least 10 more people.
VIDEO: Aftermath footage of the #Zaventem airport bombings – @AbraxasSpapic.twitter.com/Mx6FnVR8MS
— Conflict News (@Conflicts) March 22, 2016
Once again, fear has a death grip on the world. And all we can do is watch in horror.
But what do you do in situations like these? How do you cope when the world seems broken beyond repair? How do you escape the death grip of fear?
I believe there are two inescapable realities we all need to make peace with if we are to survive:
1. It's a broken world: In a world of technological advancement and seemingly endless progress it's easy to forget the most uncomfortable of truths: that this world is broken to begin with. I don't know if you've ever read the Bible, but it begins with a pretty simple story of a perfect creation wrecked by human sin (you can read about it in Genesis 1). It's a picture of a perfect world ripped apart by our own wrongdoing. That's the starting point – things are not what they're supposed to be. We have messed it up.
Just like the first step in overcoming an addiction is admitting that you have a problem, the first step in escaping the death grip of fear is realising that sin has wrecked this world – and there's nothing we can do about it ourselves. Yet, as bleak as this reality may seem, it is the start of a journey away from fear – because it forces you to seek for an answer beyond this world.
2. The story doesn't end there: Thankfully, the story doesn't end in chaos and despair. The final chapter is detailed in the Bible – the Good Book tells us that there will come a time when the effects of sin will be dealt with in a decisive way. God will restore this broken world, and death will rule no more. Our current, broken reality will make way for a "new creation" where the sorrows we know now will be forgotten. Perhaps you've encountered this powerful little sentence in the book of Revelation:"Behold, I will make all things new…" (Revelation 21:5).
It's this hope that keeps you going when the world seems to have lost its way completely. Its this hope that keeps you afloat when all else seems lost.
If you share in that hope, I want to remind you of that final outcome today.
And if all this is new to you – if you're desperately trying to escape the death grip of fear – you can take the first step in the right direction today by giving it all over to God (click on the banner below, or on the popup).
Do you have questions about Jesus or would like to know more? We would love to connect with you. Just click below to send us your questions!